Editions
Cerith Wyn Evans releases new photogravure edition
Posted: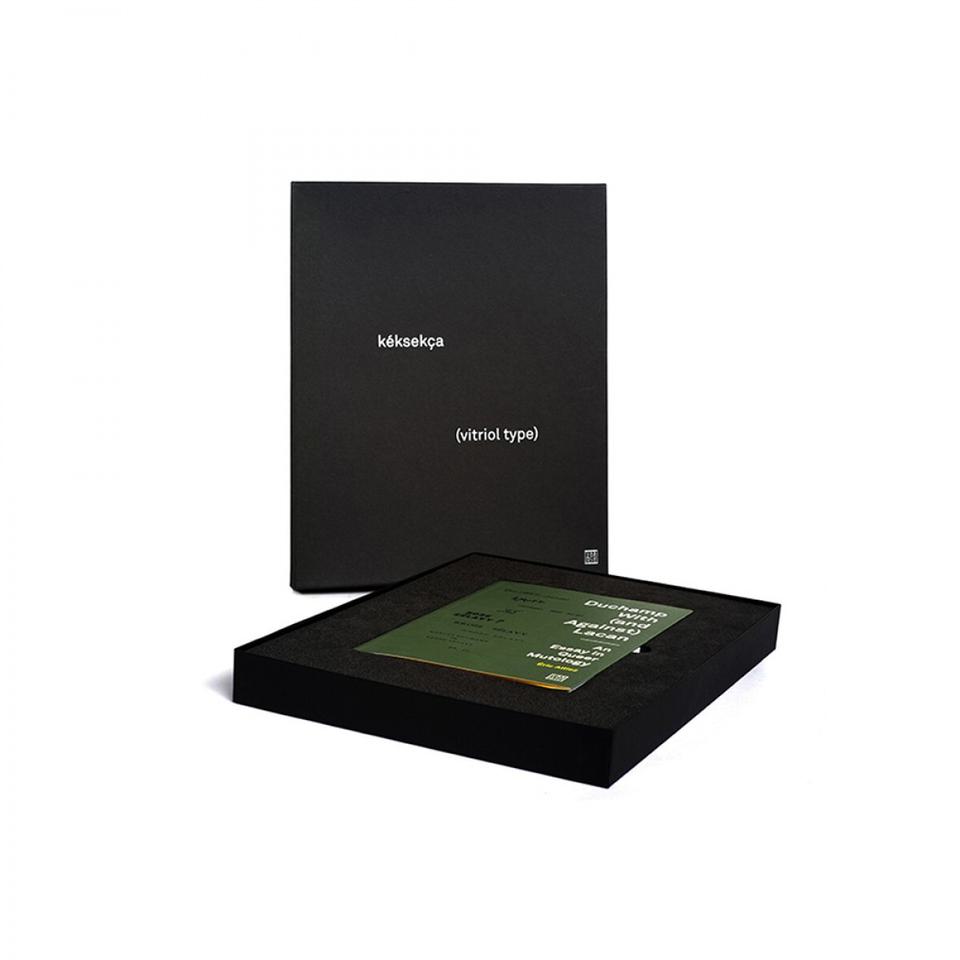 UK Publisher Urbanomic have released a special limited edition including a new photogravure edition by Cerith Wyn Evans, titled 'Boîte Noire'. Printed by Paupers Press using a traditional hand-pulled method, Cerith's image captures a scene of photographic portraits refracted and overlapped with the light from mirrored objects.

Marking the first time Cerith has worked in this medium, the signed and numbered photogravure sits atop the book in a bespoke presentation box featuring foil block debossed lettering that spells out a cryptic formula extracted from the book. In the accompanying publication titled 'Duchamp Looked At (From the Other Side) / Duchamp With (and Against) Lacan', philosopher Éric Al- liez, in collaboration with art historian Jean-Claude Bonne, rethink Duchamp's legacy in relation to contemporary art and the image, psychoanalysis and gender.

To enquire, or for further information, please contact bookshop@whitecube.com.