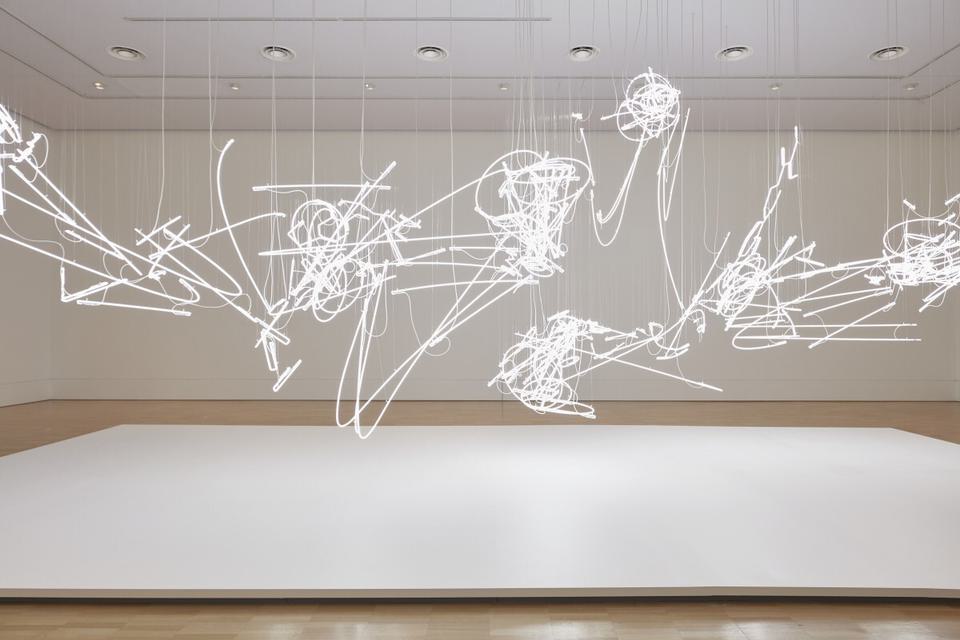 NGV International, Melbourne, Australia
Cerith Wyn Evans' large neon work C=O=D=A (2019–20) is set to showcase this spring in Federation Court at The National Gallery of Victoria in Melbourne. Featuring multiple elements, some gestural and scribble-like, while others precise and diagrammatic, the work is regarded by Evans as a culmination of his neon 'drawings' that explore the legacy of Noh Theatre.

In his conceptual practice, the artist incorporates a wide variety of media, including sculpture, photography, film and text, to explore the way that ideas can be communicated through form. Often tailoring his works to a specific site, Evans focuses on the way language and perception manifests in space.