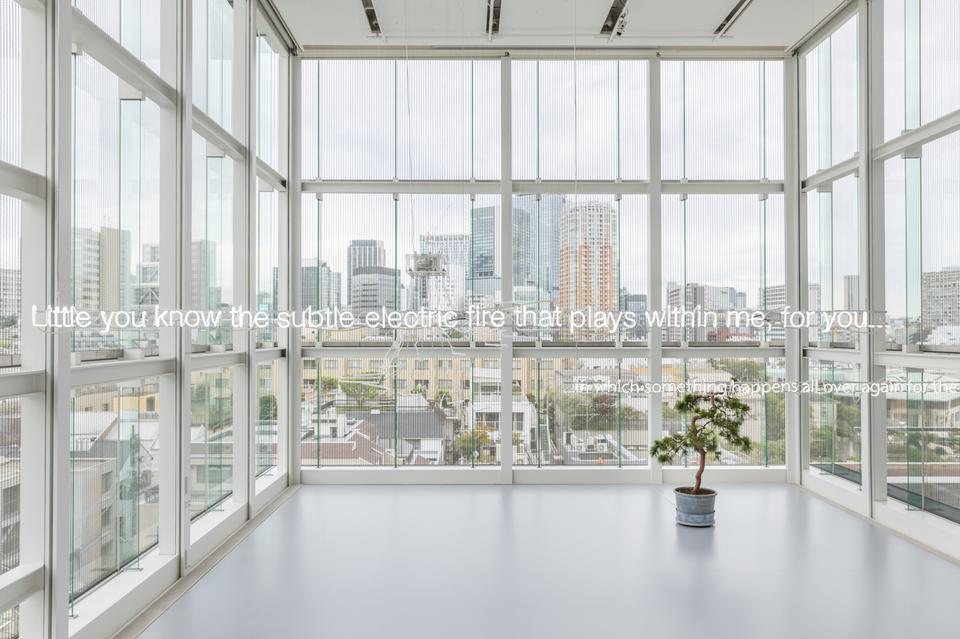 20 July 2023 - 8 January 2024
Japan
The Espace Louis Vuitton Tokyo presents 'L>espace)(…', a solo exhibition of works by Cerith Wyn Evans. Part of Fondation Louis Vuitton's 'Hors-les-murs' programme, the exhibition showcases the Welsh artist's multidisciplinary, conceptual opus.

Beginning his career making experimental films in the 1980s, Evans later expanded to work across multiple art forms – including sculpture, audio, photography, painting and drawing – using obscuration, translation, distortion and inversion to transpose form, text, code, light, sound and even time. Incorporating diverse materials, most often neon, glass and even plants, Evans delineates his expansive sense of what constitutes 'material' and its observational engagement, whether optical, textual or auditory.

When approaching artistic projects, Evans remains sensitive to space – responding to the visual, aural and spatial dimensions of a given architecture and its organisation of light and sound. His frequent use of transparent or light-emitting materials in his sculpture and installation facilitates effects of obscuring, mirroring and reflection, and allows for concept and form to intertwine. Evans' enduring fascination with bodies of knowledge, and continued return to legacies of art history, reveal a trajectory of personal interest and subjective responsiveness. Throughout the artist's practice, these intertextual materials contribute to the construction of shared atmospheres and austere yet sensual forms that embrace the perceptual, intellectual and physical.