'Carte Blanche' to Konstantinos Rigos at the Takis Foundation
Posted: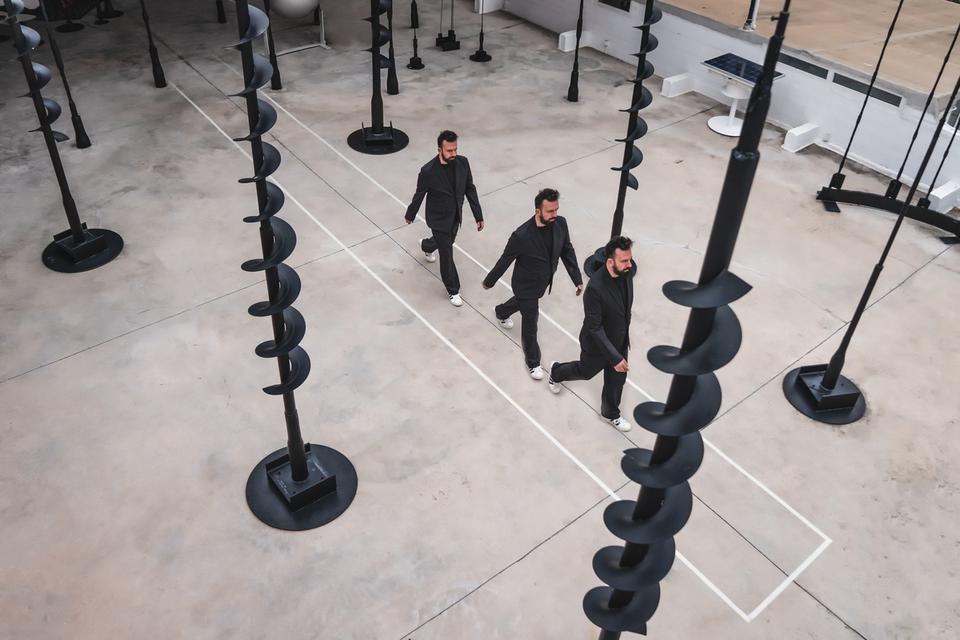 7pm & 8:15pm
10 June - 11 June 2023
Takis Foundation, Athens
As a multi-faceted artist, Takis was involved in sculptural work, as well as performative arts, music and stage settings for theatre and dance shows. For the series 'Takis – Dialogues', the Takis Foundation has invited Konstantinos Rigos, the renowned Greek National Opera Director of Ballet, and Oktana Dancetheatre Company to re-enact previous performances by the sculptor in a unique, contemporary setting.

The performance, which pays homage to the pioneering performances of Takis, is set in the natural environment of the Foundation with music by Theodoris Reglis. Through contemporary dance, the performance aims to prompt a dialogue between the conceptual and kinesiological elements of Takis' work.

Takis' most notable creations of stage set designs include his collaboration with choreographer Jaap Flier at the Nederlands Dans Theatre for 'Elkesis' in 1973, his stage set for 'Elektra' directed by Michalis Kakogiannis at the Ancient Theatre of Epidaurus in 1983, and the performance 'La Ligne Erotique," presented at the Rath Museum, Geneva, in 1986.