Events
Book Launch and In-Conversation: Tunji Adeniyi-Jones and Dr Jareh Das
Posted: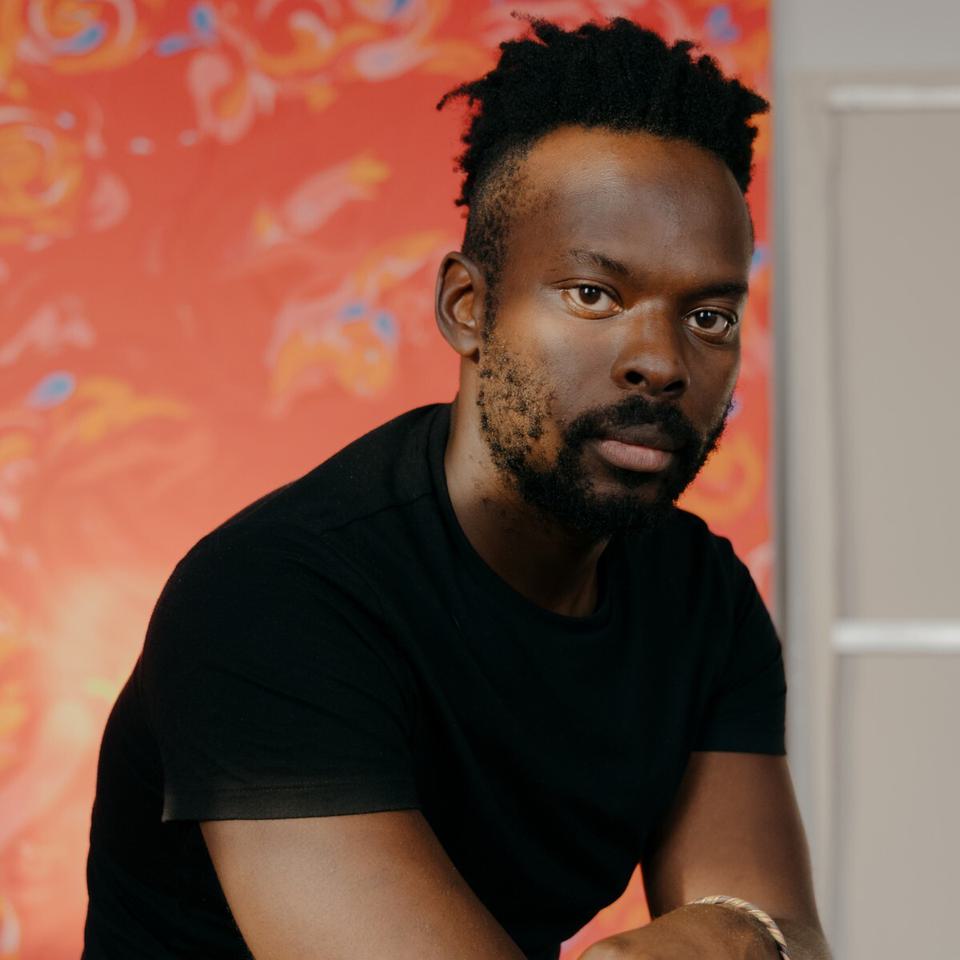 6 – 9.30pm BST
2 August 2022
White Cube in collaboration with The Africa Centre is pleased to announce the launch of the new book Tunji Adeniyi-Jones, published by Charleston Press and White Cube. To mark the occasion the artist will be in-conversation with writer and curator, Dr Jareh Das.

London-born, Brooklyn-based Adeniyi-Jones has developed a distinctive style of figurative painting, whereby his brightly hued and fluid figures are set within a flat shallow space that locates the work within the canon of modernist abstraction. Inspired by the ancient history of West Africa and its attendant mythology, and by his Yoruba heritage, Adeniyi-Jones painterly vocabulary is a complex dance that celebrates 'cultural addition, combination and collaboration'.
This September, the artist will present a new series of paintings and works on paper at White Cube Paris.
Based between West Africa and the UK, Dr Jareh Das is a researcher, writer and curator, whose focus of study has included the politics of clay, contemporary performance art with a focus on site-responsive performance in West Africa, and the work of Donald Rodney.
Tunji Adeniyi-Jones is published by Charleston Press and White Cube and is priced at £25. Signed copies of the book will be available for purchase.
Talk starts at 6:30pm

Followed by light food and drinks