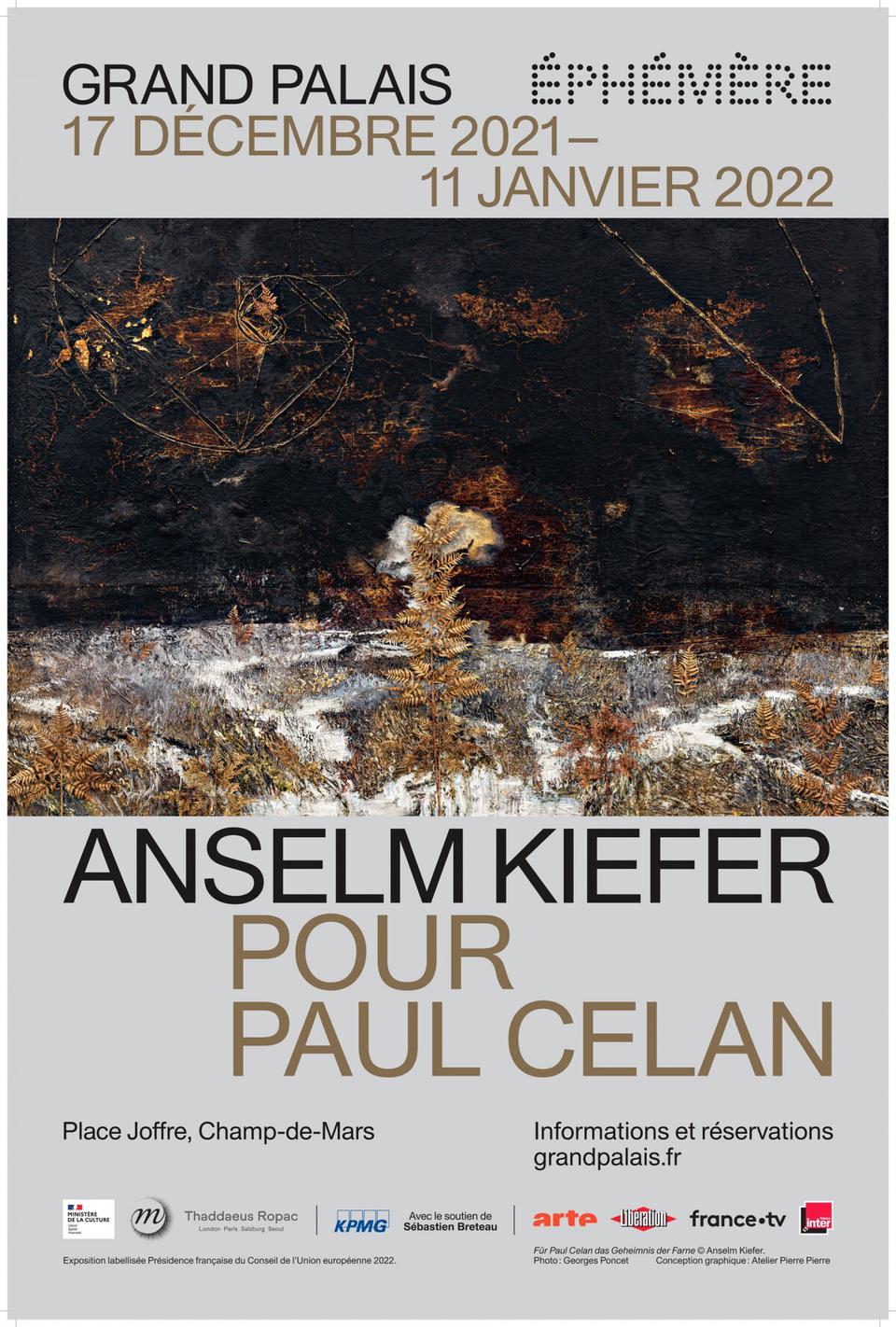 17 December 2021 - 11 January 2022
Anselm Kiefer - Pour Paul Celan opens at Grand Palais, Paris from 17 December 2021. The first visual artist to take over the entire space of the Grand Palais Éphémère, 15 years after he inaugurated its 'Monumenta' series in 2007, Kiefer draws on one of his most enduring points of reference for this major solo exhibition - the writing of Paul Celan.
One the one of the most significant post-War poets of the 20th century, Celan was a Romanian born, German speaking writer; a holocaust survivor whose words became a tool against oblivion and barbarianism. Installed in the unique spaces of the building, the exhibition features installation, large-scale sculpture and painting produced between 2015 and 2021 and continues Kiefer's exploration of memory in relationship to war and European history.
Fragments of text in chalk, pigment and plant materials create a pictorial re-reading of Celan, drawing on his notion that the horrors of the past must be used to conceive the future. 'Celan is not content to contemplate nothingness, he has experienced it, lived it, gone through it' Kiefer has remarked.