Tracey Emin (New York, 2023)
Gallery Exhibition
Tracey Emin
4 November 2023 – 13 January 2024
A solo exhibition of new paintings by Tracey Emin is the second presentation in the New York galleries. Drawing inspiration from archaeological burial sites, where human remains have been found locked in an eternal embrace, in these works, love is buried, and yet from the sepulchre, new life forms emerge.
Visit exhibition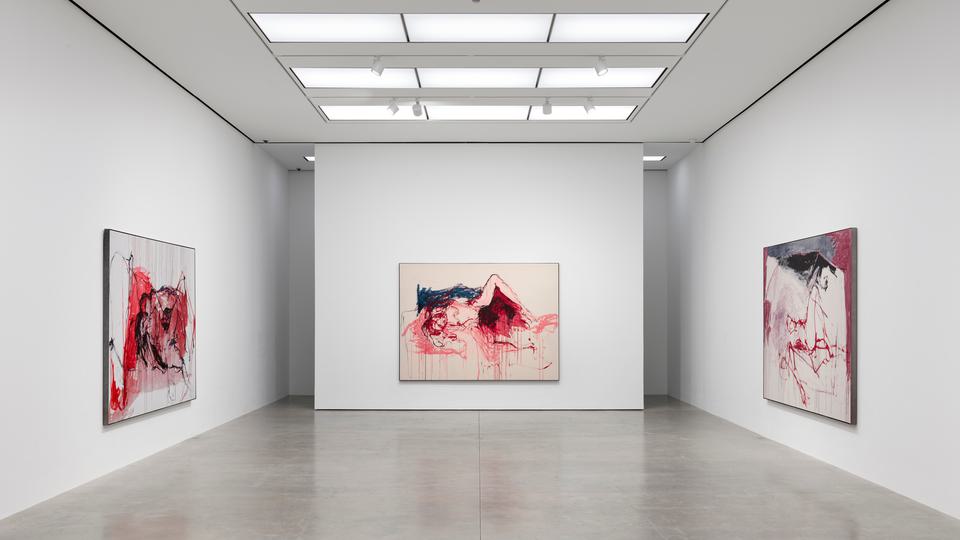 Upcoming New York Exhibition
Opening in January 2024, White Cube New York is pleased to present 'Hold Me, Hold Me, Hold Me', a solo exhibition by Theaster Gates. Across music, drawing, sculpture and film, the artist creates a series of material pairings indicative of musical harmonic devices.
Learn more