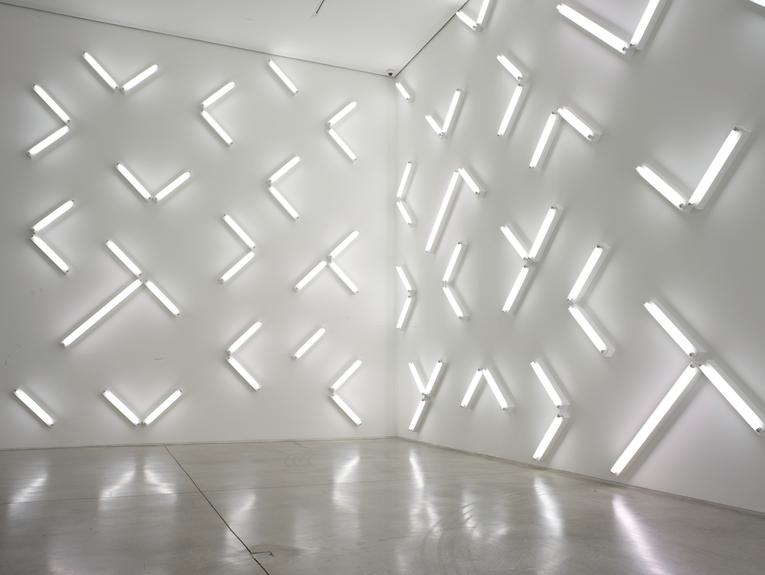 Robert Irwin
Lives and works in San Diego


B. 1928
One of the pivotal figures in recent American art, Robert Irwin's career has spanned a period of more than 60 years. His site-responsive works aim to refocus the habituated eye, posing questions rather than providing answers and encouraging the viewer to be made aware, afresh, of the visual field around them. Irwin has said about his art that he tries to 'open up things' and 'just allow them to happen', but also that 'the pure subject of art is human perception': a conditional activity determined by context.
Residing on the West Coast, Irwin began his career in the late 1950s making Abstract Expressionist paintings which were at first gestural and intense and then developed into minimal studies in form and colour, sometimes on shaped canvases. His interest in perceptual phenomena soon took him beyond notions of object making and the studio, and he began to make art in response to a particular site, or to a set of conditions, switching his focus to energy and process rather than material and object.

A leading exponent of the 'Light and Space' movement, Irwin's installations employ light, string and scrim to create subtle alterations in physical space. Architectural in scale, his works emphasise and expose particular spatial and perceptual experiences, for example by painting walls a particular colour; suspending panels to create a focused space beneath (Pure Space, 1990), or using taut panels of material scrim to change and intervene in specific architectural details (Square the Room, 2007). Panels of scrim stretched on wooden frames are also used to create sequential walls or chambers, whose colour is manipulated and harnessed to potent effect, using coloured gels over fluorescent lights. In this way, a physically perceptual passage for the viewer is created through works that, instead of emphasising their presence, recede through their light translucency and act like brackets for our phenomenological experience. Irwin's charged use of colour relates to the work of Josef Albers as well as to those of Barnett Newman to whom he made a titular homage in the work Who's Afraid of Red, Yellow & Blue (2006˗07), composed of vast matching panels of single reflective colours placed over floor and ceiling to energise and expose the volume between them.

Since the early 1980s, Irwin has become well known for his public works which react to the specific conditions of a particular site, often making use of features such as the surrounding architecture, topography or indigenous flora. Such large-scale outdoor projects include the landscaping of Dia: Beacon Center for the Arts (completed in 2003) and the lush gardens of the Getty Center, Los Angeles (completed in 2005).

Robert Irwin was born in 1928 in Long Beach, California, and lives and works in La Jolla, California. He has exhibited widely including solo exhibitions at University Art Museum, California State University (2018); Hirshhorn Museum and Sculpture Garden, Washington, DC (2016); DIA:Beacon, New York (2015); Wiener Secession, Association of Visual Artists, Vienna (2013); Whitney Museum of American Art, New York (2013); Walker Art Center, Minneapolis (2009); Museum of Contemporary Art, San Diego (2007); Chinati Foundation, Marfa, Texas (2006); DIA Center for the the Arts, New York (1998); Musée d'Art Contemporain, Lyon, France (1998); The Museum of Contemporary Art, Los Angeles (1993); Musée d'Art Moderne de la Ville de Paris (1993); and Museo Nacional Centro de Arte Reina Sofía, Madrid (1993). Selected group exhibitions include Hayward Gallery, London (2018); The Museum of Modern Art, New York (2008); Centre Georges Pompidou, Paris (2009); The Museum of Modern Art, New York (2008); Solomon R. Guggenheim Museum, New York (2004); Whitney Museum of American Art, New York (1999); Louisiana Museum of Modern Art, Humlebaek, Denmark (1997); Kunstmuseum Wolfsburg, Germany (1997); Castello di Rivoli, Turin, Italy (1997); and The Hammer Museum, Los Angeles (1997). Irwin was the first artist to receive the John D. and Catherine T. MacArthur 'Genius' Award in 1984.
2008
---

Contact us about available Robert Irwin works
Enquire
---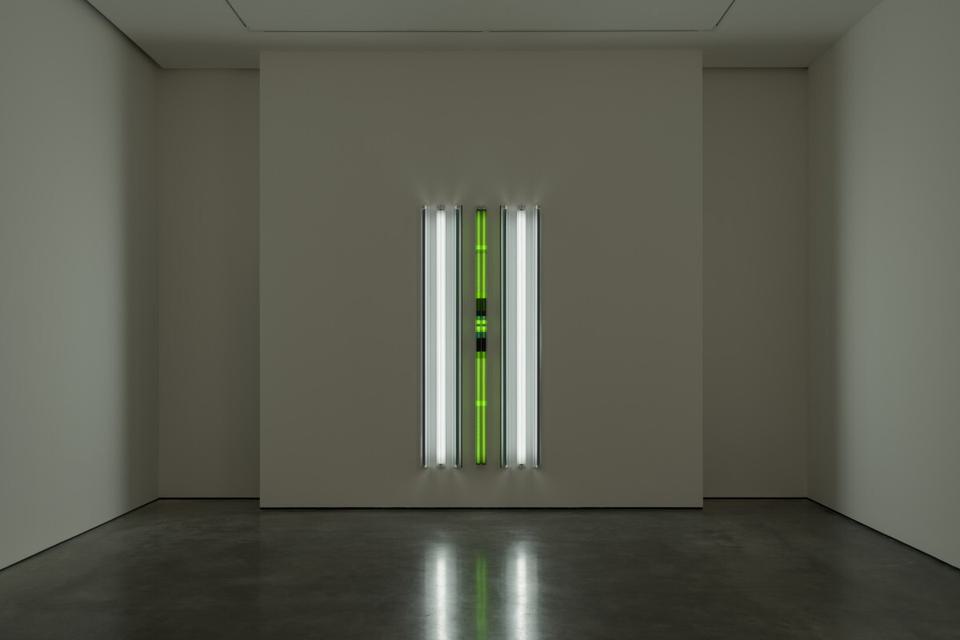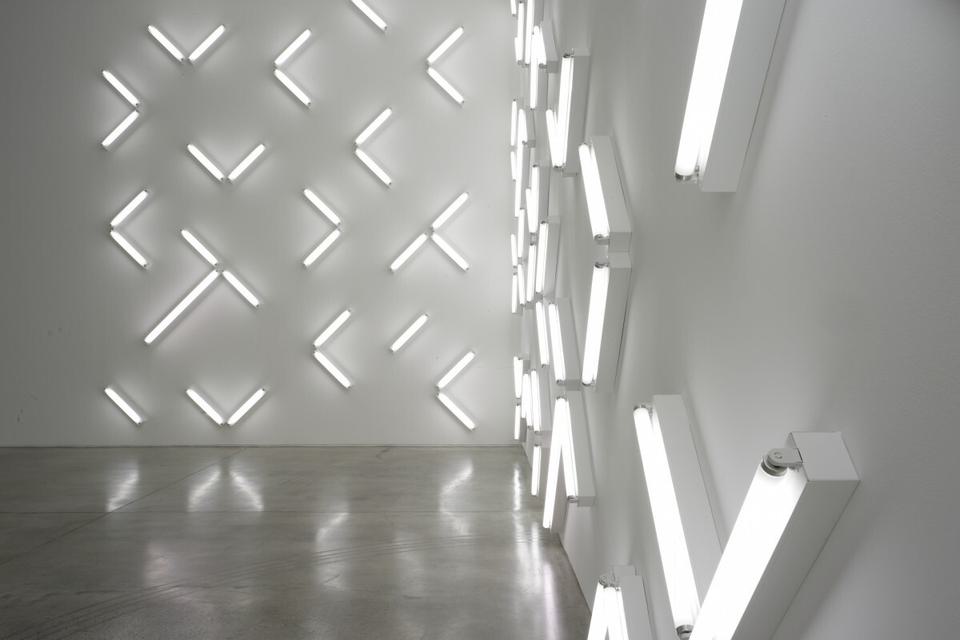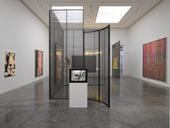 11 July – 2 September 2018
---
---
In the Gallery
Robert Irwin on his exhibition, '2 x 2 x 2 x 2'
Robert discusses the development of the works in his 2015 exhibition, '2 x 2 x 2 x 2' at White Cube Bermondsey.
---