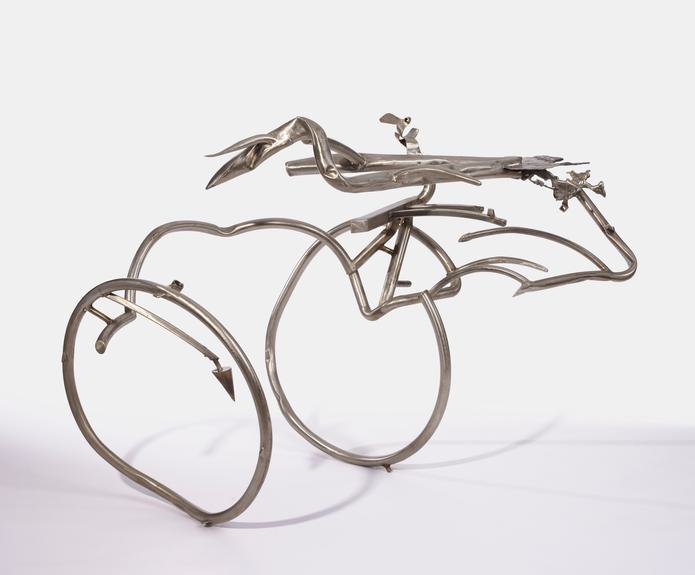 Richard Hunt
Lives and works in Chicago
B. 1935
In the pantheon of 20th-century sculptors, Richard Hunt stands as one of the preeminent masters. Working predominantly in metal, the artist employs an alchemist's touch to shape, cut, weld or cast his various materials, into sculptures whose fluid, biomorphic forms emerge as if shaped directly from nature. Hunt's hybrid creations are characterised by a reconciliation and harmonisation of the vital tensions that exist between dualities – the natural and the industrial, the surreal and the abstract, the geometric and the organic. At the core of Hunt's artistic and philosophical approach is a fundamental concern with freedom; of political and artistic freedom, as well as personal and universal freedom: 'I am interested more than anything else in being a free person. To me, that means that I can make what I want to make, regardless of what anyone else thinks I should make.'
Born in 1935 on the South Side of Chicago, Hunt's journey as a sculptor began at the age of 15, working initially with clay in a studio he built in his bedroom, later moving to the basement of his father's barbershop. In the early 1950s, he studied at the School of the Art Institute of Chicago, where he encountered the work of Spanish sculptor Julio González in the exhibition 'Sculpture of the Twentieth Century'. González's forged, hammered and welded metal sculptures became one of the formative influences on the young artist. Inspired in part by González, Hunt transitioned away from soft materials and devoted himself solely to working with metal, teaching himself to solder, and later weld, discarded metal that he scavenged from local scrapyards in Chicago.

With a profound fascination for biological science and the natural world, Hunt meditates on trajectories of metamorphosis, from basic cell division to more complex evolutions. In the artist's alloying of mechanical and organic vocabularies, Hunt's abstract sensuosity acknowledges the inherent, unique possibilities of metal, unrivalled by any other sculptural materials be that clay, stone or wood.
The material presence of metal, along with its natural hue variations and tensile properties, enabled him to craft forms that extended into space in ways unattainable with other materials. By repurposing salvaged materials, Hunt's sculptures exemplify his approach to deconstruction as a means of renewal and growth, a notion further realised through his rearticulation of previous titles or utilisation of a 'grafting' method, in which the artist welds parts of old works to cultivate new, hybrid forms. Both approaches suggest a material and discursive life that is blossoming and billowing, affirming life in constant evolution.
'It is my intention to develop the kind of forms Nature might create if only heat and steel were available to her.' – Richard Hunt, quoted in exhibition flier, 'Richard Hunt', University of Notre Dame Art Gallery, Notre Dame, Indiana, 1966.
In 1957, New York's Museum of Modern Art (MoMA) acquired Hunt's steel sculpture, Arachne (1956), earning Hunt national recognition and marking the beginning of his formal career as a sculptor. This achievement, accomplished at the age of 21, coincided with a pivotal juncture in American history – a time marked by racial inequality coupled with the beginnings of the Civil Rights Movement. The brutal, racially charged murder of Emmett Till in 1955, a fellow Chicagoan and African American who became a symbol of the cause, had a profound impact on Hunt. Throughout his life and work, the Civil Rights Movement remained a driving force, shaping Hunt's artistic process as he commemorated those individuals central to the movement and symbols of resistance. In 1971, at the age of 35, Hunt achieved a historic milestone by becoming the first African American sculptor to have a retrospective at MoMA, New York.
In keeping with his thematic explorations of growth, freedom and the interplay between industrial materials and organic forms, the sculptor has sustained an engagement with public spaces. In 1967, Hunt initiated work on Play, a commissioned sculpture that could not be accommodated within his studio. This endeavour led Hunt to collaborate with craftsmen and to use specialised machinery at a metal fabrication shop, marking the beginning of a new chapter in his artistic journey – that of public sculpture. Exploring the possibilities of site-specificity, Hunt shifted his focus to one addressing the interaction of sculpture and the space occupied. In this newfound situatedness, the amorphous and enigmatic rhythms of Hunt's sculptures became intensified. Notable among Hunt's public commissions are the welded bronze sculpture, Swing Low (2016), which was commissioned for the National Museum of African American History and Culture in Washington, DC, and The Light of Truth (2021), a monument dedicated to the journalist and civil rights activist Ida B. Wells.
Throughout his seven decade-long career, Hunt has staged over 150 solo exhibitions and secured more than 160 large-scale public sculpture commissions worldwide. Among his works, Hunt has paid tribute to some of his nation's greatest heroes, including Martin Luther King Jr., Mary McLeod Bethune, Jesse Owens, Hobart Taylor Jr. and Ida B. Wells. In 2022, Barack Obama commissioned Hunt to create a sculptural work for the Obama Presidential Centre, located in Hunt's hometown of Chicago. Book Bird will grace the Library Reading Garden outside the new Chicago Public Library branch on the campus.
Richard Hunt was born in 1935 in Chicago, Illinois, where he continues to live and work. He has exhibited extensively, including recent solo exhibitions at KANEKO, Omaha, Nebraska (2022); Norton Simon Museum, Pasadena, California (2022); The Art Institute of Chicago, Illinois (2020–21); Georgia Museum of Art, University of Georgia, Athens (2018); Koehnline Museum of Art, Oakton College, Illinois (2018); The Studio Museum in Harlem, New York (2016); Museum of Contemporary Art Chicago, Illinois (2014–15); Galesburg Civic Art Center, Galesburg, Illinois (2013); Brauer Museum of Art, Valparaiso, Indiana (2012); Peninsula Fine Arts Center, Newport News, Virginia (2011); and David Findlay Jr Gallery, New York (2011). His work is held in over 100 public collections including Albright-Knox Art Gallery, Buffalo, New York; The Art Institute of Chicago, Illinois; The Cleveland Museum of Art, Ohio; Detroit Institute of Arts, Michigan; Hirshhorn Museum and Sculpture Garden, Smithsonian Institution, Washington, DC; The Metropolitan Museum of Art, New York; Museum of Contemporary Art San Diego, California; MFA Houston, Texas; MoMA, New York; National Museum of African American History and Culture, Washington, DC; Smithsonian American Art Museum, Washington, DC; Storm King Art Center, Mountainville, New York; The Studio Museum in Harlem, New York; and Whitney Museum of American Art, New York, among others.
Hunt is the recipient of numerous awards, among which are the John Simon Guggenheim Memorial Fellowship (1962–63); the Lifetime Achievement Award from the International Sculpture Center (2009); the Fifth Star Award from the City of Chicago (2014); and the Legends and Legacy Award from the Art Institute of Chicago (2022).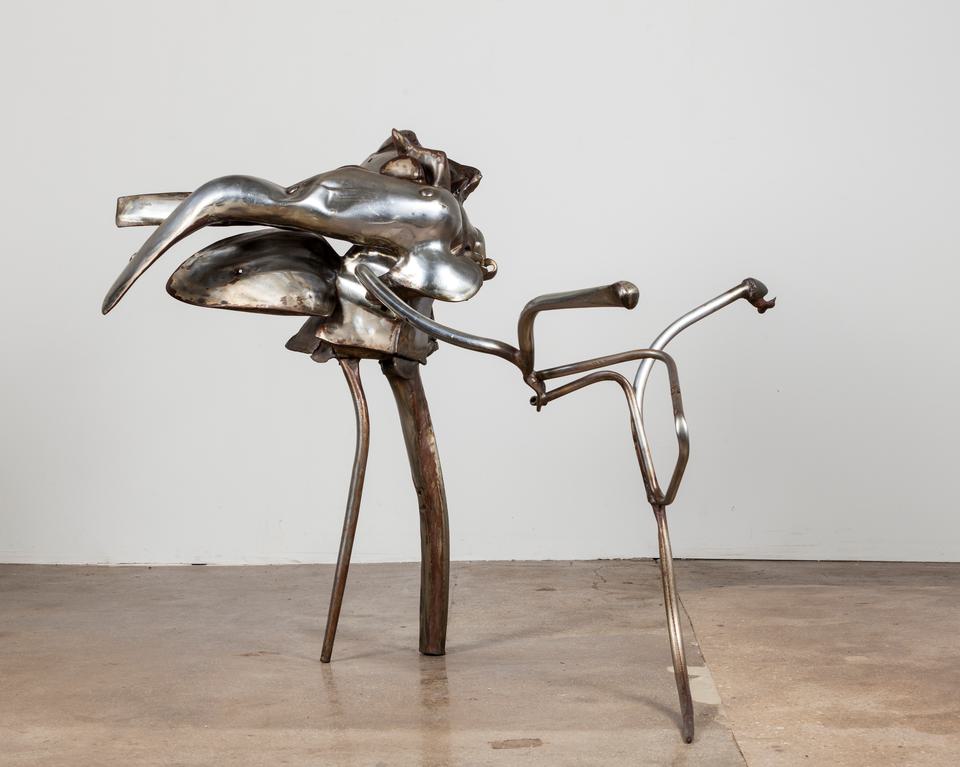 1964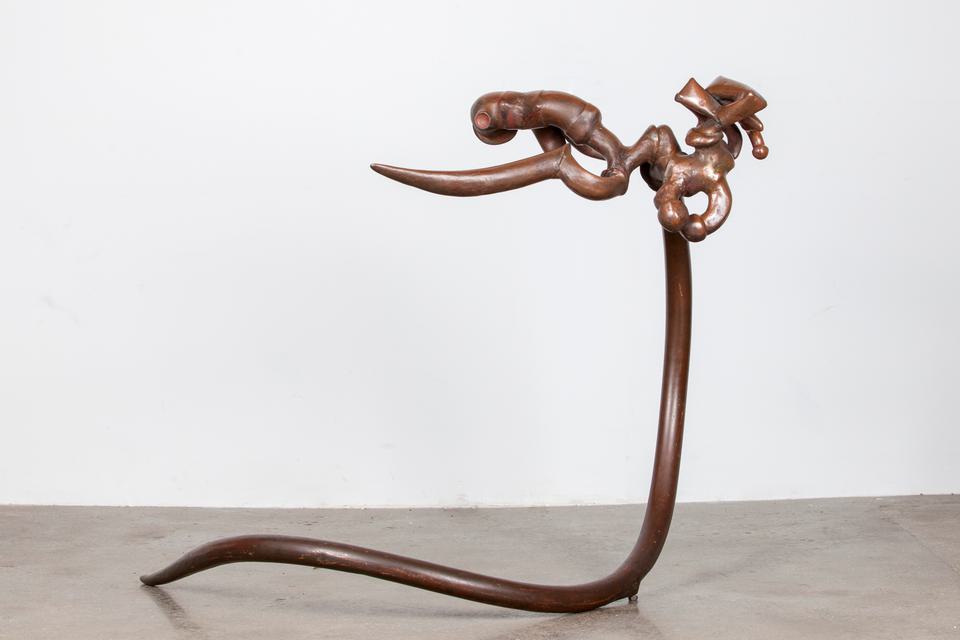 1966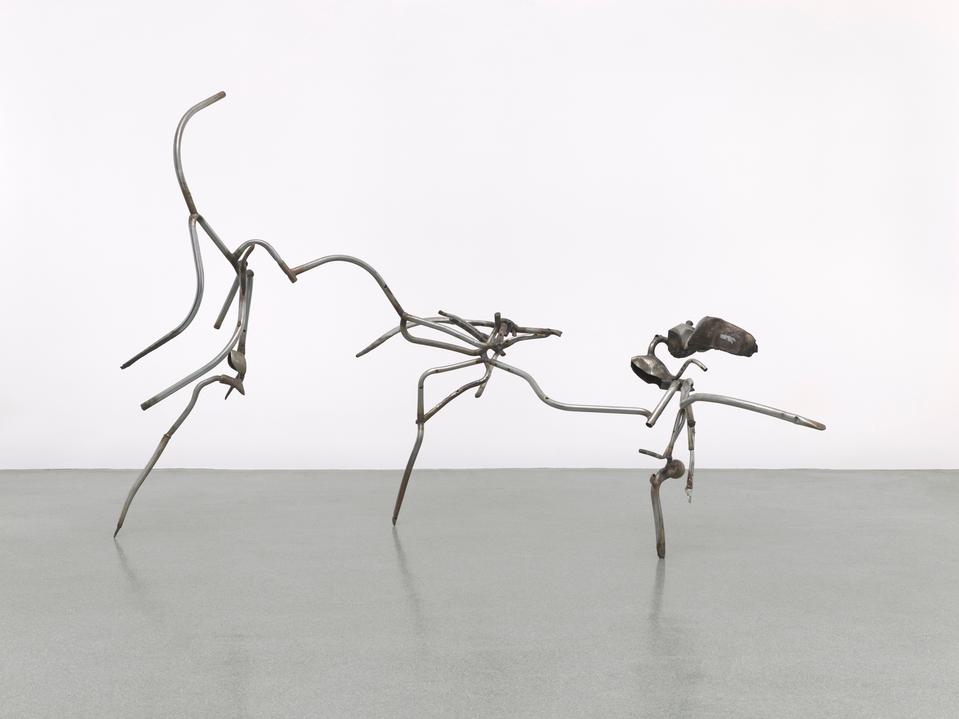 1962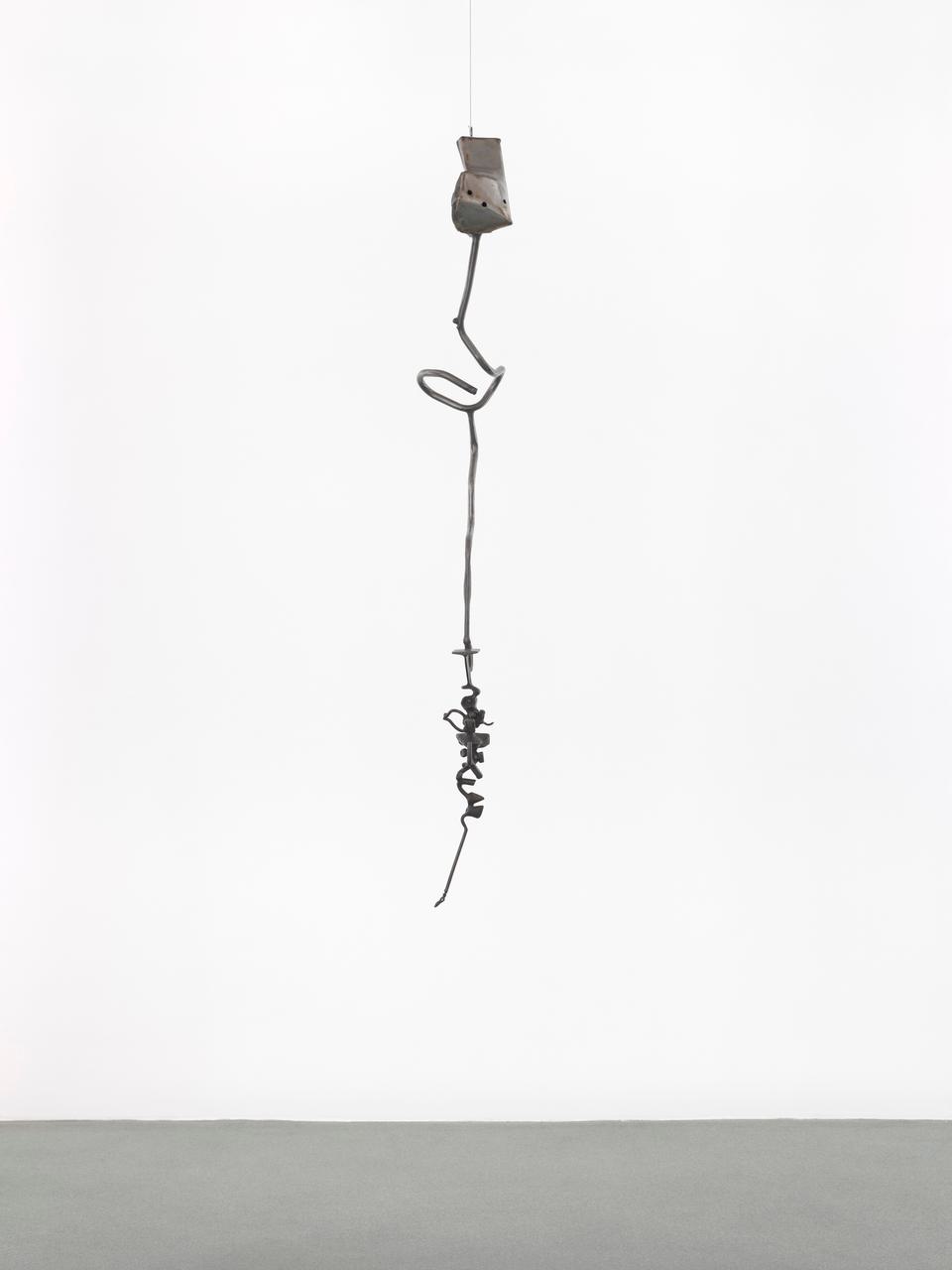 1961
---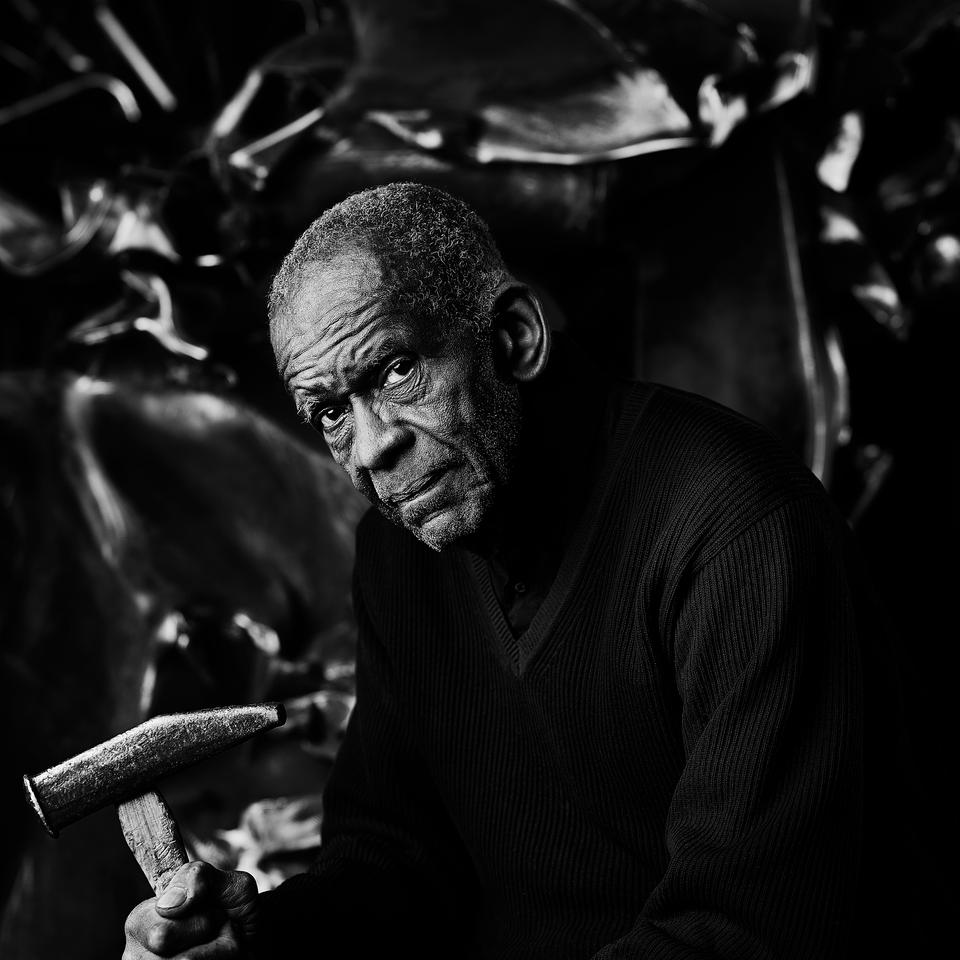 ---