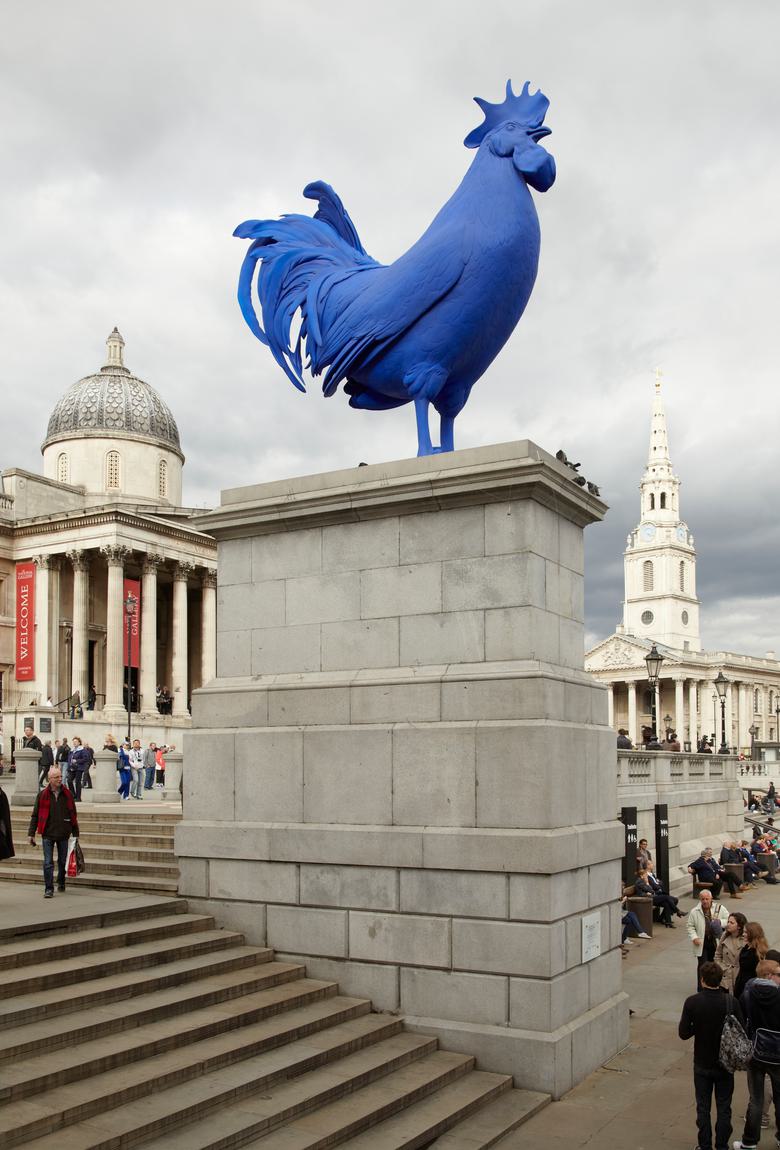 Katharina Fritsch
Lives and works in Düsseldorf
B. 1956
Katharina Fritsch's iconic and singular sculpture plays on the tension between reality and apparition, between the familiar and the surreal or uncanny. Her iconic objects, images, installations and sound works seem able to imprint themselves on the mind, as if they were gestalts or things we have seen and experienced before. Hearts, crosses, skulls, bottles and Madonnas are used to play on the fantasies and images that we share, but they are transformed through colour and material into things open and mysterious: latent notions transfigured into primal forms. Fritsch often recasts characters and elements from her own, private world. In works such as 'Tischgesellschaft' (Company at Table), (1988), subjects – usually male – are transformed through colour and material into frozen, hyperreal beings that seem without otherworldly apparitions.
The clarity, austerity and precision of Fritsch's forms is developed through a lengthy manual sculpting process, a way to achieve the near industrial perfection of their finish. Fritsch also reworks memories or fantasies into strange, unsettling visions that confront the viewer with their bold directness, formal accuracy and startling geometry. In her last solo exhibition at White Cube Hoxton, Fritsch created a dreamlike garden with a series of brightly hued silk-screen postcards of Essen sent to the artist as a child from her grandfather that resonate with both personal and cultural nostalgia. Singular forms are often used repeatedly to create a psychotic proliferation, placed in a strictly gridded tableaux or in perfect concentric circles for example 'Rattenkönig' ('Rat-King'), (1991-1993) or 'Kind mit Pudeln' ('Child with Poodles'), (1995-1996). Fritsch's work often has unsettling religious or quasi-spiritual associations and is deeply psychological, as if she is attempting to give an image to our deepest fears recovered from the world of myth, religion, cultural history and everyday life.

Katharina Fritsch was born in 1956 in Essen, Germany and lives and works in Düsseldorf. Solo exhibitions include The George Economou Collection, Athens (2022); Cantor Arts Center, Stanford University (2019); Walker Art Center, Minneapolis (2017); Museum Folkwang, Essen, Germany (2016); Contemporary Art Museum, St. Louis, Missouri (2014); Fourth Plinth, Trafalgar Square, London (2013); Art Institute of Chicago (2012); Kunsthaus Zurich, Switzerland (2009); Deichtorhallen, Hamburg, Germany (2009); Kunstsammlung Nordrhein-Westfalen, K21, Düsseldorf, Germany (2002); Museum of Contemporary Art, Chicago (2001); Tate Modern, London (2001); Museum für Gegenwartskunst, Basel, Switzerland (1997); San Francisco Museum of Modern Art (1996); and Dia: Chelsea, New York (1993). Selected group exhibitions include 59th Venice Biennale (2022); The Perimeter, London (2022); Qatar Museum: Public Art programme, Doha (2022); Kunstmuseum Basel, Switzerland (2020, 2016); The Museum of Modern Art, New York (2018); Moderna Museet Malmö, Sweden (2016); The Art Institute of Chicago (2015); Manifesta 10, Saint Petersburg (2014); 54th Venice Biennale (2011); 8th Gwangju Biennale, South Korea (2010); 7th Biennale de Lyon, France (2003); and 46th Venice Biennale (1995), where she represented Germany.

In 2022, Fritsch was awarded the Golden Lion for Lifetime Achievement at the 59th Venice Biennale.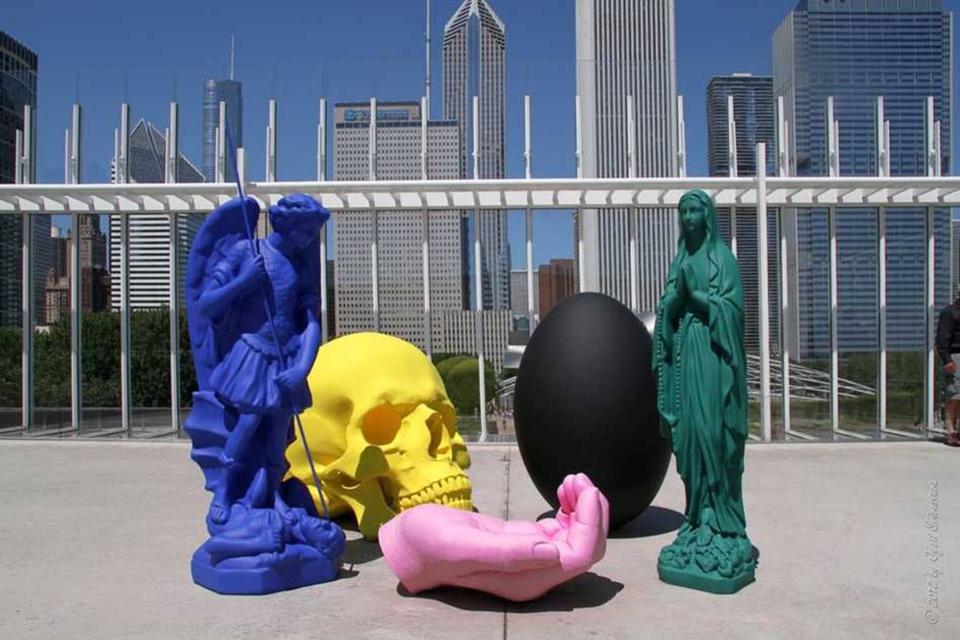 21 April - 28 October 2012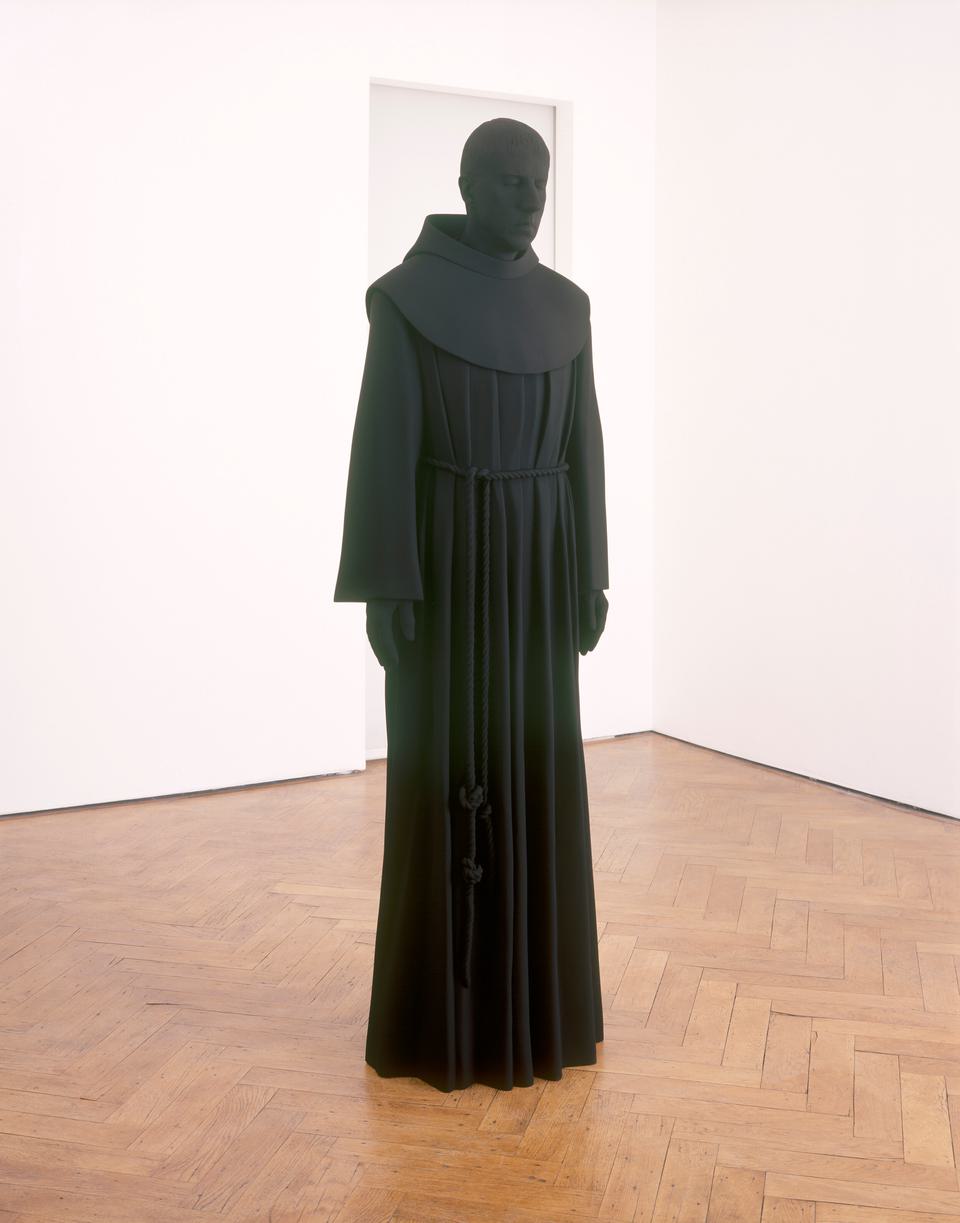 1997-99
---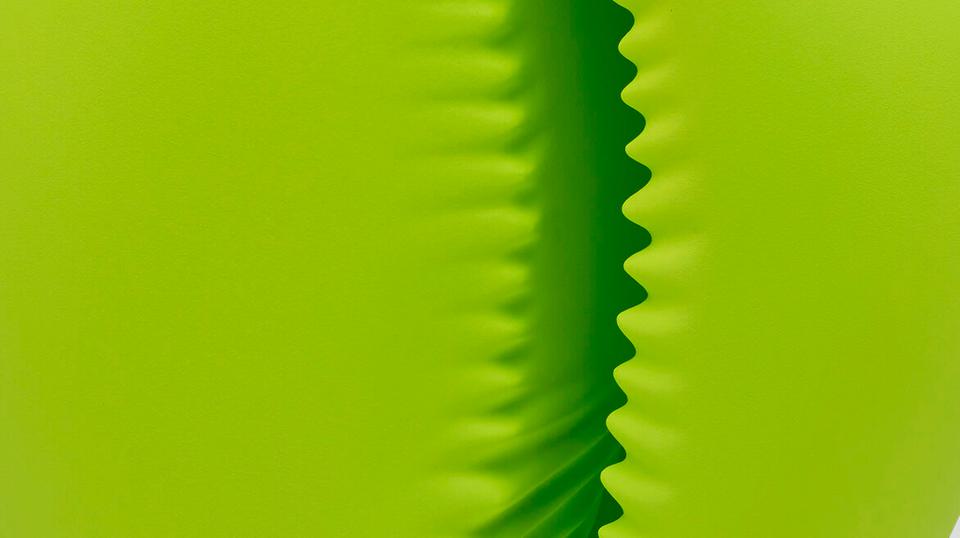 Contact us about available Katharina Fritsch works
Enquire
---
---