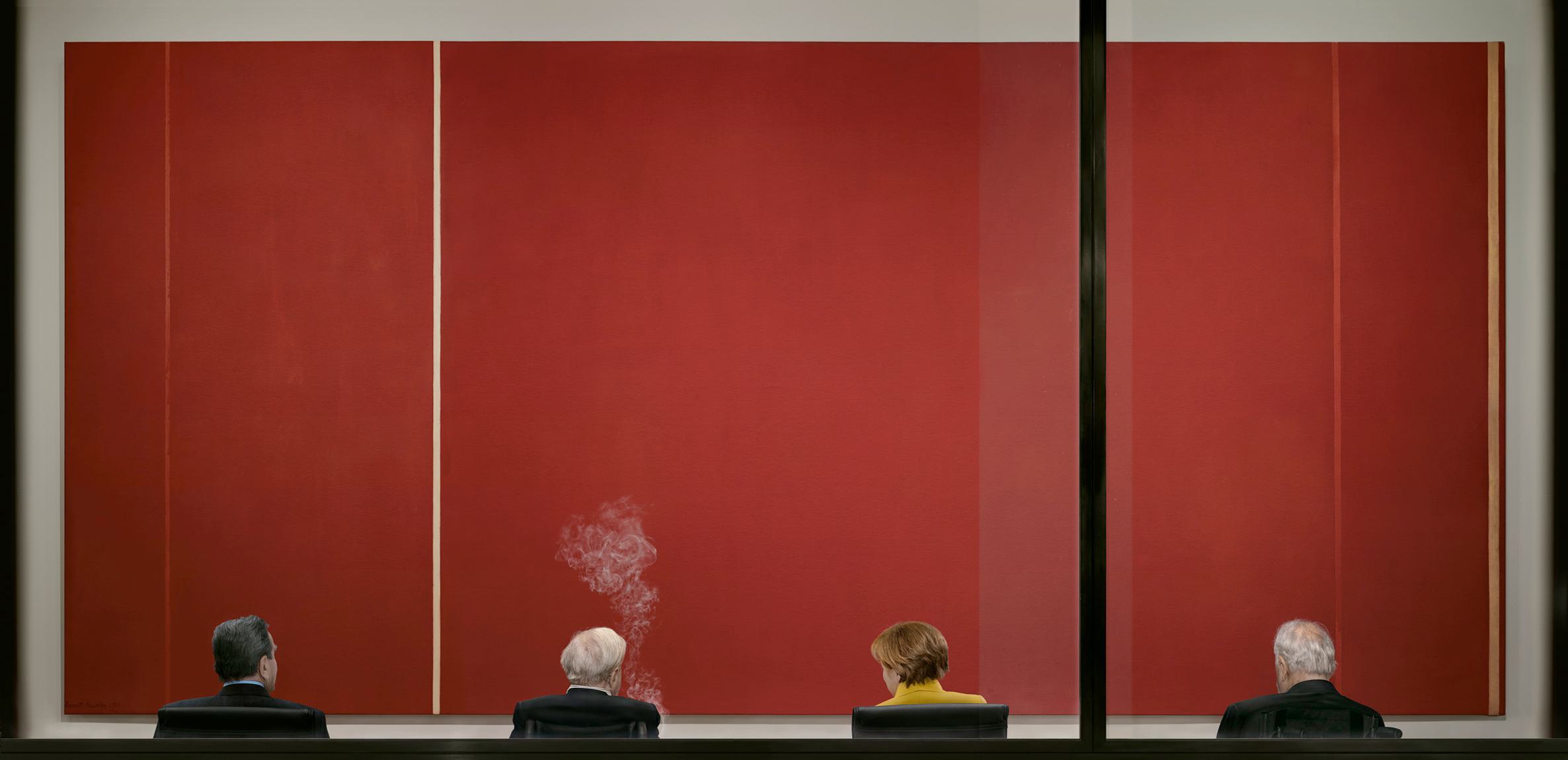 Andreas Gursky
Lives and works in Düsseldorf


B. 1955
Andreas Gursky's distinctive large-scale colour photographs are the result of the artist's incisive critical look at the effect of capitalism and globalisation on contemporary life.
Gursky studied under Bernd and Hilla Becher at the Düsseldorf Kunstakademie, Germany in the early 1980s and first adopted a style and method that closely followed the Becher's systematic approach to photography, creating small black and white prints. In the mid 1980s, however, he broke from this tradition, using colour film and observation to make a series of images of people pursuing leisure activities, such as hiking, swimming and skiing, whom he depicted as protagonists dwarfed by a vast landscape.

Since the 1990s, Gursky has concentrated on sites of commerce and tourism, making work that draws attention to a burgeoning high-tech industry and ever expanding global markets. His subject matter ranges from the vast, anonymous architecture of modern-day hotel lobbies, apartment buildings and warehouses to stock exchanges and parliaments in places as disparate as Shanghai, Brasília, Los Angeles and Hong Kong. Although his work adopts the scale and composition of history painting, specifically landscape, his photographs are often derived from inauspicious sources: a black and white photograph from a newspaper, for example, whose subject is researched at length before a photograph is finally shot and digitally altered before printing.

Andreas Gursky was born in Leipzig, Germany in 1955. He has exhibited widely including solo exhibitions at Museum der bildenden Künste Leipzig (2020); Hayward Gallery, London (2018); Kunstsammlung Nordrhein-Westfalen, K20, Düsseldorf (2016); Museum Frieder Burda, Baden-Baden, Germany (2015); Parrish Art Museum, Water Mill, New York (2015); National Museum of Art, Osaka (2014); The National Art Center, Tokyo (2013); Louisiana Museum of Modern Art, Humlebaek, Denmark (2012); Moderna Museet, Stockholm (2009); Vancouver Art Gallery (2009); Museum Haus Lange und Haus Esters, Krefeld, Germany (2008); Museum fur Moderne Kunst, Frankfurt, Germany (2008); Kunstmuseum Basel, Switzerland (2007); Haus der Kunst, Munich, touring to Istanbul Modern and Sharjah Art Museum, United Arab Emirates (2007); and The Museum of Modern Art, New York (2001) which toured to other venues. Group exhibitions include Manifesta 11, Zurich, Switzerland (2016); 9th Venice Biennale of Architecture (2004); 25th Bienal de São Paulo (2002); 4th Shanghai Biennale (2002); and 12th Biennale of Sydney (2000).

2007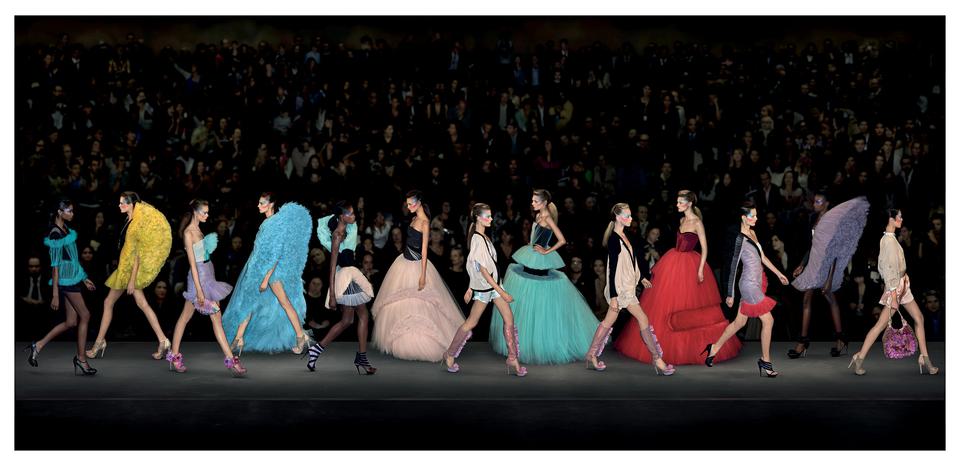 2011
---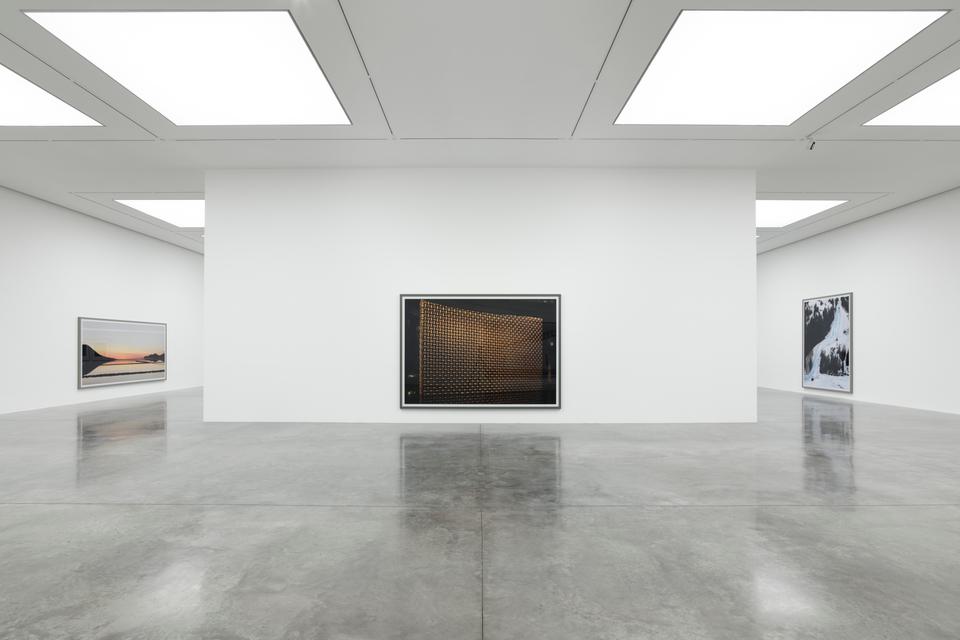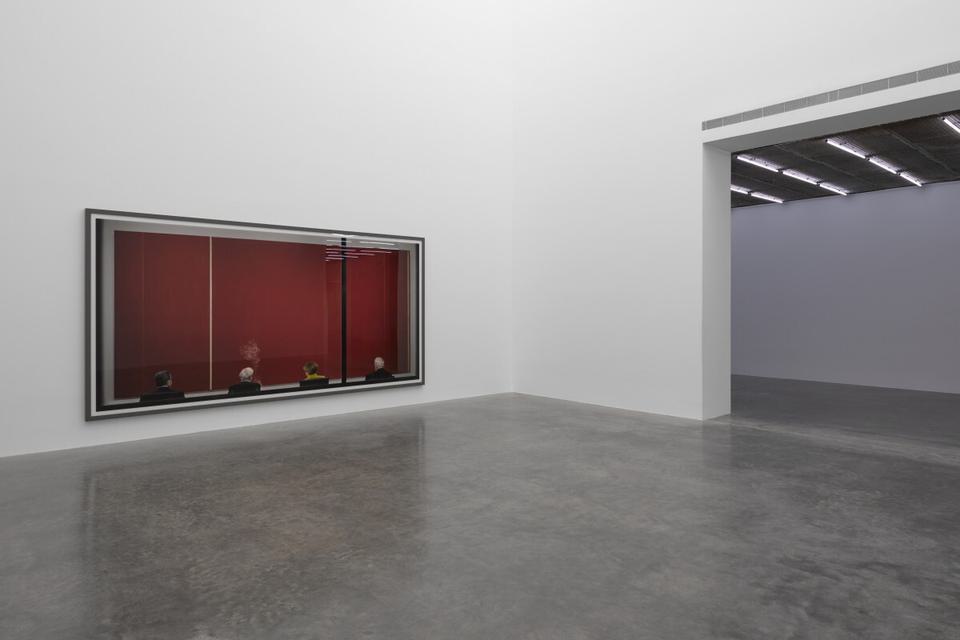 ---
---
In Focus
Hannah Gruy on Andreas Gursky's 'Salinas'
Andreas Gursky's 'Salinas' (2021) is discussed by White Cube curator Hannah Gruy on occasion of the artist's solo exhibition at White Cube Bermondsey in 2022.

---