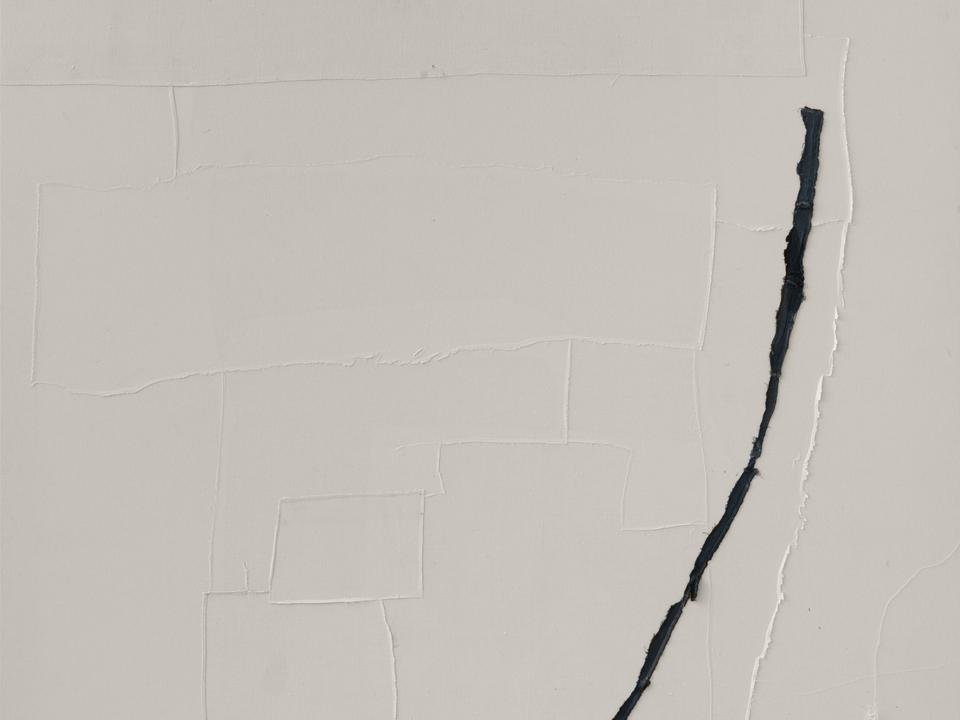 Structure & Absence
Structure & Absence
12 October – 27 November 2011
Dates
12 October – 27 November 2011
Location
144 – 152 Bermondsey Street
London SE1 3TQ

'Structure & Absence' was a group exhibition that featured the Chinese scholar's rock as an organising device or motif. A selection of scholars' rocks were installed in the galleries as unfamiliar objects, disrupting how we usually look at contemporary art. The rocks have a deep but ambiguous history in Chinese culture, acting as objects of both trade and contemplation. Although they are non-figurative objects, their suggestive forms also encourage the viewer to find likenesses of familiar things. Equally, the rocks demand close observation of their surface, structure and material. 'Structure & Absence' invited the viewer to bring this blend of imagination and observation to contemporary art.
The exhibition was divided into three galleries, each featuring works with a particular visual quality. In the opening gallery, surfaces and surface textures dominated, and the work was characterised by organic forms and colours. The second room featured brighter, more saturated colours, forceful horizontal lines, with paintings and photographs by artists exploring geometric abstraction and the legacy of the Modernist grid. In the third gallery, shadows move in, structures break down and colours are either absent or muted: any dream of order becoming a potential ruin, weakened by entropy and erosion. The three galleries of 'Structure & Absence' thus formed a composition, with a rise, climax and fall, reminiscent of a typical dramatic or musical arrangement.

'Structure & Absence' featured work by Andreas Gursky, Wade Guyton, Eberhard Havekost, Damien Hirst, Gary Hume, Sergej Jensen, Jacob Kassay, Brice Marden, Agnes Martin, Gabriel Orozco, Eileen Quinlan, Sterling Ruby, Robert Ryman, Erin Shirreff, Hiroshi Sugimoto and Jeff Wall.
A fully illustrated catalogue, with texts by the art historian Dario Gamboni, Jerry Saltz and Craig Burnett, accompanied the exhibition. 'Structure & Absence' was curated by Craig Burnett, Associate Director, White Cube.
Installation Views