Events
The Held Essays on Visual Art
Posted: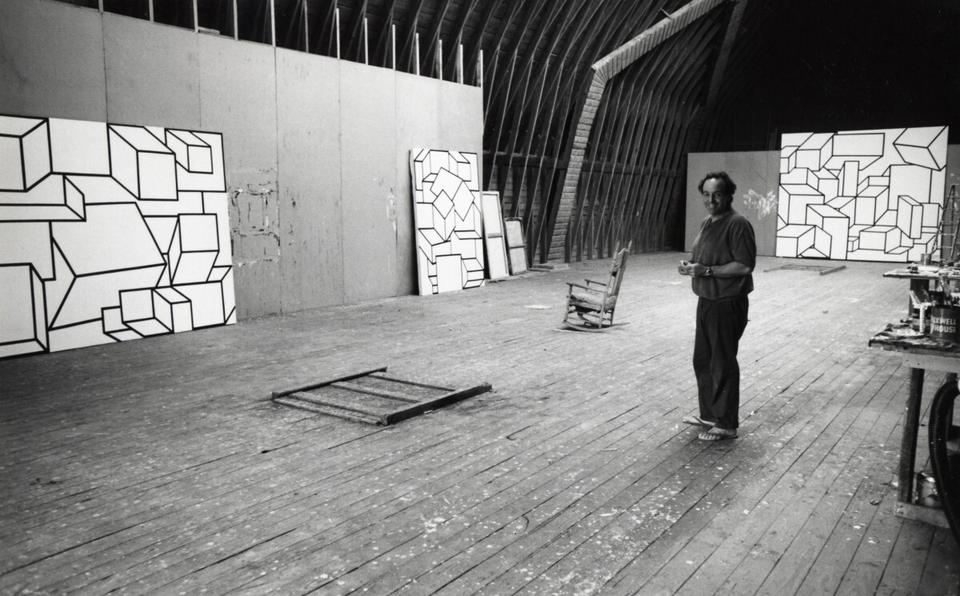 5 - 6pm
22 September - 22 September 2019
The Al Held Foundation collaborates with Rail Editions, the publishing imprint of Brooklyn Rail, to launch The Held Essays on Visual Art at NY Art Book Fair 2019.
The book is a chronological collection of 26 essays by a range of leading scholars from the fields of art history, critical theory, fiction, and criticism, each discussing the intersections of contemporary visual culture and politics.
The Held Essays on Visual Art echoes the polemical style of Al Held (1928–2005), who, in the words of Daniel Belasco, Executive Director of the Al Held Foundation "philosophically contextualised his studio practice within political structures and historical movements [and, as a former Yale art professor] recognised the inherent value in stimulating argument."
The book is edited by Jonathan T.D. Neil and Alexander Nagel, including writings by Claire Bishop, David Levi Strauss, T.J. Demos, Ariella Azoulay, and Sheila Heti.
As part of the NY Art Book Fair talks programme organised by David Senior, Head of Library and Archives at SFMOMA, the editors of The Held Essays on Visual Art will lead a conversation with number of essayists who have contributed to the book.