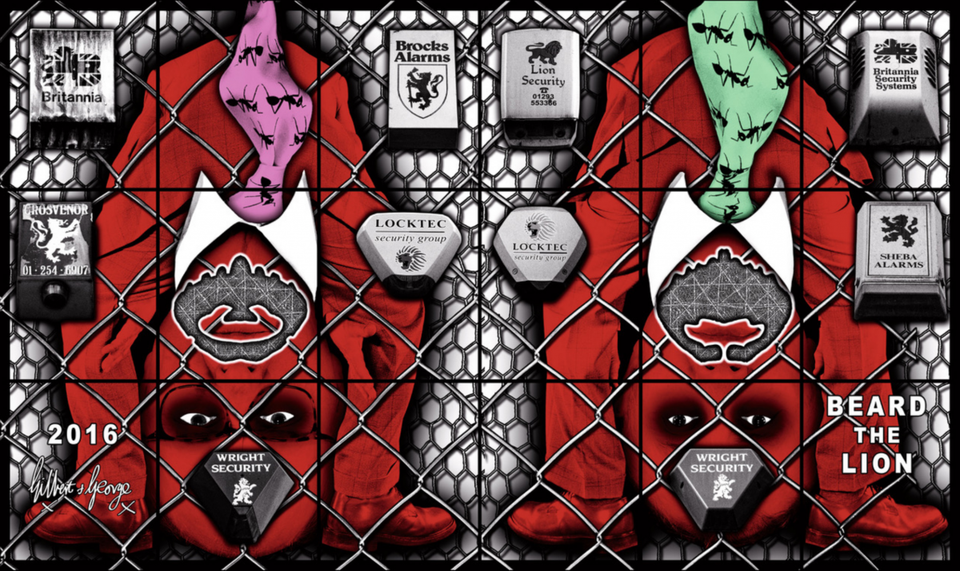 16 May 2020 - 6 January 2021
Gilbert & George feature in a major solo show celebrating over fifty years of their artistic partnership.
Curated in close collaboration with the artists, the exhibition showcases a selection of sixty works created over the last decade. The presentation transforms every room of the museum into a large fresco, giving rise to a fascinating and captivating experience that communicates the essence of the English artistic duo's work to the public.