Artist Talk
Gilbert & George and Etel Adnan at the Serpentine Marathon, City Hall London
Posted: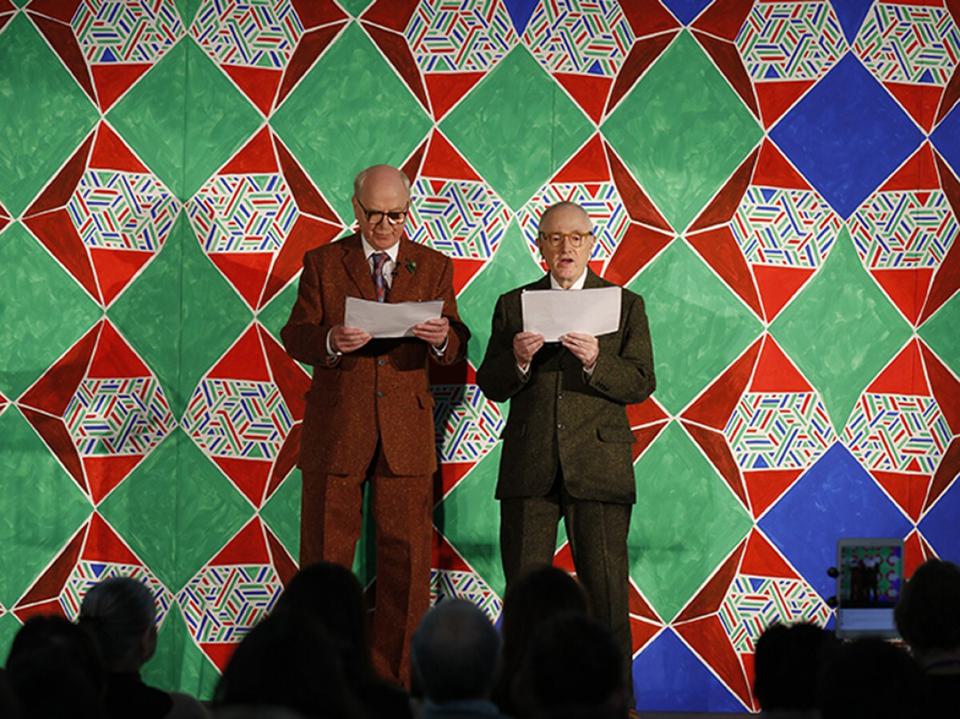 7 October - 8 October 2017
The twelfth in the series of Marathons by the Serpentine Galleries that bring together artists, scientists, activists, engineers and poets, amongst others, this year focusses on the advent of 'artificial intelligence'. Panels will consider the limits of human consciousness and how these fields of exploration leave unrecognisable traces in the present.
Gilbert & George will participate in the morning, while Etel Adnan has selected texts to be performed by the baritone Thomas Buckner.
The entire day of talks, readings and performances will be broadcast online here.