Announcement
Georg Baselitz collaborates with Sacher Artists' Collection
Posted: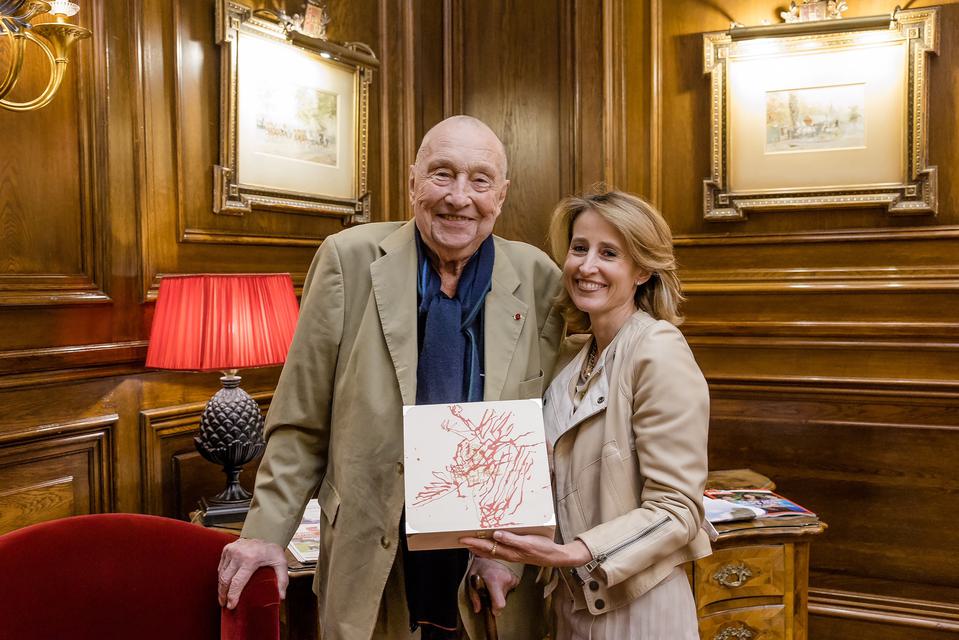 For the 15th Sacher Artists' Collection, Georg Baselitz contributes his signature eagle motif to the Artists' Collection of the Original Sacher-Torte.

For Baselitz, one of the most internationally renowned artists of the post-war era, the eagle is neither a symbol of power nor a political statement, but rather a source of memories and myths. The artist's exhibitions 'Naked Masters' at Kunsthistorisches Museum and '100 Drawings' at the Albertina Museum are currently on view in Vienna.

Like previous years, the proceeds from the sale of the Sacher-Torte, along with the iconic wooden box transformed into a work of art by Baselitz, will benefit the 'Young Music' project of the International Society for Contemporary Music with the music schools of Vienna.