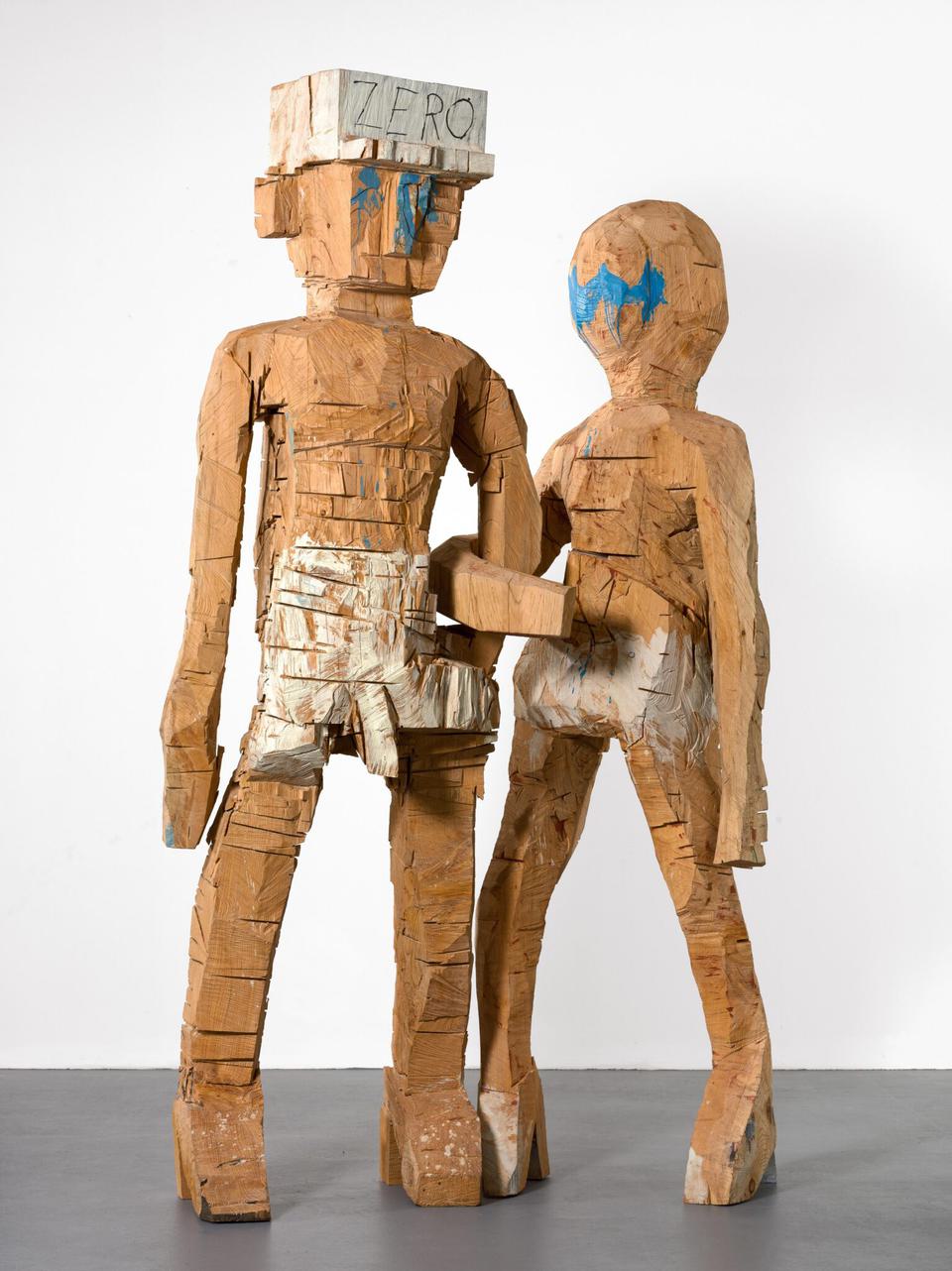 5 October 2023 - 7 January 2024
Serpentine South and The Royal Parks, London
A solo exhibition of works by Georg Baselitz runs from October 2023 - January 2024 at Serpentine. Titled 'Georg Baselitz: Sculptures 2011–2015', the exhibition features a series of sculptures and drawings accompanied by a monumental nine-metre-tall sculpture, presented for the first time in the UK.

The works on show offer a glimpse into Baselitz's studio practice and sculptural process, with recent drawings and sculptures highlighting the latest developments in the artist's methods of working.

Highlights of 'Georg Baselitz: Sculptures 2011–2015' include the large-scale sculptures Zero Mobil (2014) and Zero Dom (2015). Additionally, the exhibition will be complemented by a new catalogue featuring texts from contemporary artists Alvaro Barrington, Huma Bhabha, Tracey Emin, Rashid Johnson, Erwin Wurm and Rose Wylie, all reflecting on Baselitz's practice and influence.