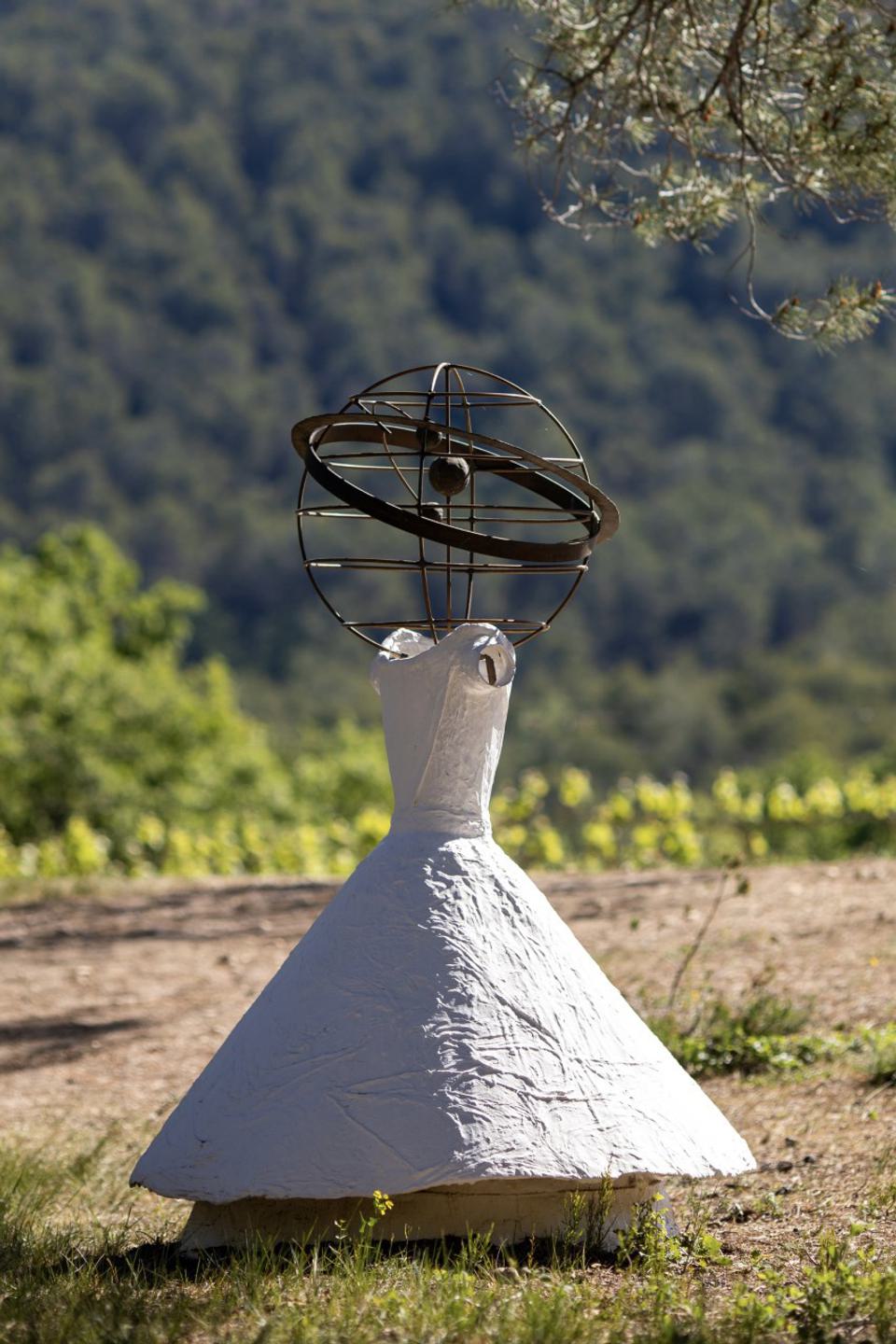 9 June - 3 September 2023
Aix-en-Provence, France
Anselm Kiefer's exhibition of paintings at Château La Coste is presented in conjunction with the artist's long-standing series of figurative sculptures. Extending his time-honoured explorations of memory, identity, alchemy and spirituality, the collection draws inspiration from renowned works of literature, history, mythology and cultural traditions.

In his sculptural series 'Women of Antiquity' the artist pays homage to influential female figures from ancient history and mythology. Positioned within the Château's grounds, Kiefer has replaced the head of each figurative sculpture with symbolic objects that represent a significant attribute or event from their lives. In Ptolemaïs, for example, the artist portrays Hypatia, a Neoplatonist philosopher, astronomer and mathematician from Alexandria, Egypt. Serving as a reminder of the systemic erasure of women's contributions in history, the title of the work draws from Claudius Ptolemy, a renowned male mathematician and astrologer, whose last surviving text, Almagest, is believed to have been edited by Hypatia. Kiefer strategically places a globe atop Hypatia's body, symbolising the Earth's central position in Ptolemy's cosmology.

The artist's paintings, displayed in the Renzo Piano Pavilion, incorporate a range of mediums such as oil, acrylic, charcoal and ceramic, offering a vital tactility which is further enhanced by the thick impasto and smears of their painterly surfaces. Kiefer's work has long been influenced by rural landscapes, specifically the notion of death, regeneration and regrowth, as evidenced in paintings such as der zweite Frühling (2015) and Herbst (2015–16), which both signal diametric stages of the ecological cycle. Through deeply referential titles such as Väinämöinen im Auhirschwald (2015–16) – which alludes to the demigod Väinämöinen from the Finnish epic Kalevala – Kiefer upholds his belief in the preservation of knowledge and honours those who have come before him.