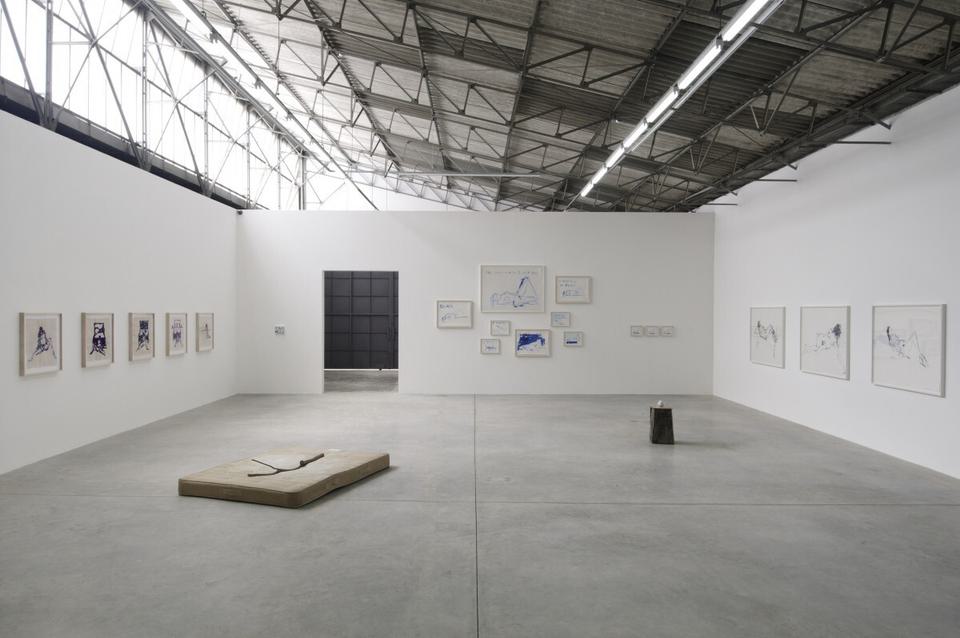 Tracey Emin
You Don't Believe in Love But I Believe in You
2 December 2012 – 23 February 2013
Dates
2 December 2012 – 23 February 2013
A versatile modern-day expressionist, Emin's intensely personal work blurs the boundaries between art and life. In this exhibition – her first in Brazil – she presented new works in a wide range of media including neons, sculptures, paintings, gouaches, monoprint drawings and embroideries.
Emin is a fluent narrator who often writes passionate and candid testaments of her thoughts, beliefs and aspirations that deeply resonate with her audience. The title of her exhibition is borrowed from a phrase that Emin painted on the back of one of her drawing pads in striking blue and green capital letters – a bold declaration of the pain of love and longing, a theme that underpinned the entire show. This is echoed in Emin's earlier work, Those who suffer Love (2010), an animation that uses a stop-motion technique collated from over three hundred of the artist's monoprint drawings to depict a woman masturbating that has been described by the artist as 'a symbol of lust and loneliness'.

In her series of self-portraits, consisting of loosely painted gouaches and finely stitched silk and wool embroideries, Emin uses a limited colour palette to depict an isolated female figure within a domestic setting, spatially framing the body against a chaise longue or at the foot of a bed. Similarly to Picasso's famous 'Blue Period', where he painted in shades of blues and greens to emphasise his personal melancholy, Emin's neutral colour palette suggests the pain of separation and an anxious state of mind. In the group of works entitled 'Thinking of You' (2012), she depicts herself as a reclining, 'odalisque' type figure or as a meditative patient 'on the couch'. Drawn after photographs that Emin took of herself, they suggest a deliberate self-analysis and freshness in approach that is visible in their energetic mark-making. This is further demonstrated in a series of aquamarine gouaches and embroideries on calico, particularly in the Full Love (2012) triptych or in Deep Blue Mass (2012), where the figure almost flows off the edge of the picture, immersed in a subconscious tidal wave of thoughts and feelings.
Three sculptures punctuated the exhibition. Dead Sea (2012) employs a 'readymade' stained mattress and has a lone branch, cast in bronze, impressed upon it. The work references one of Emin's most famous sculptures My Bed (1998), but, in stark contrast to this earlier work which celebrated the artist's sexual identity through real life details, Dead Sea hints at a sexual desire set adrift. In Secret of the World (2012), a white, patinated bronze cast of a pomegranate, Emin suggests themes of ripe potency or of maturity with an inner beauty. Towering over the show, the sculpture Self Portrait with my Eyes Closed (2012) subverts the traditional bust genre, depicting a malleable profile with an averted gaze while in a magenta pink neon sculpture, Emin ardently states: I Don't Believe in Love But I Believe in You (2012).