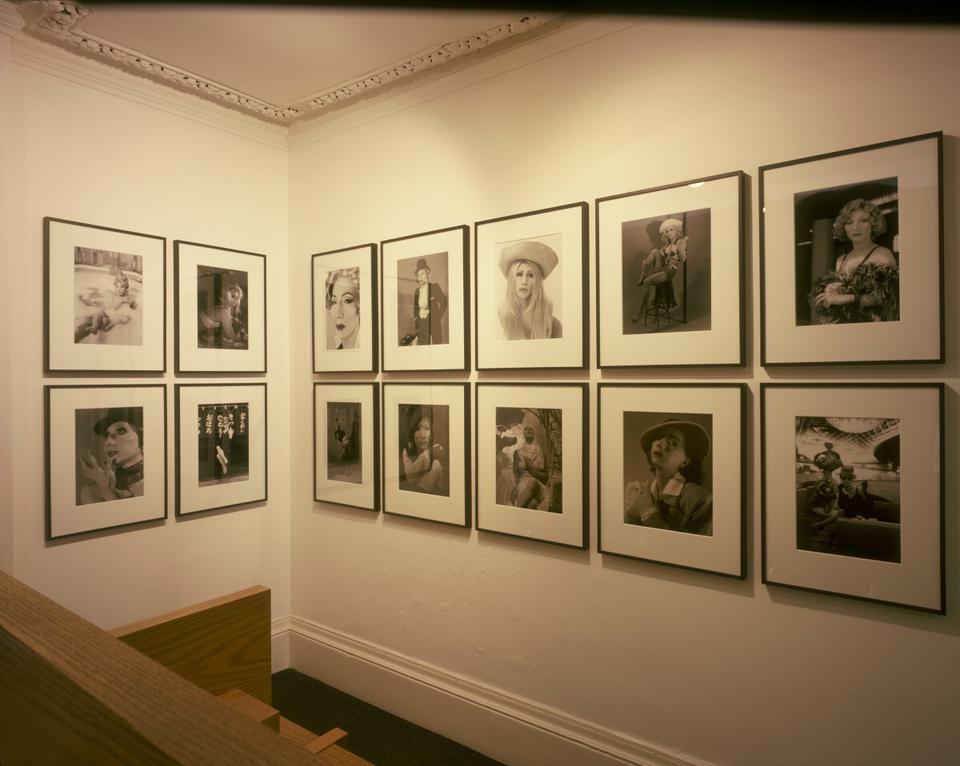 Dates
23 April – 22 May 1999
Japanese artist Yasumasa Morimura's exhibition featured three new works that radically metamorphose Leonardo da Vinci's Mona Lisa. These iconoclastic works present the Mona Lisa in different states of transformation. In each of the images, Morimura superimposes his own face and arms onto Da Vinci's original figures, so that the Mona Lisa is forced to become a self-portrait of the artist in drag, injecting a Western icon with the spirit of Onnagata—a Japanese Kabuki theatre's tradition of cross-dressing.
By transforming Mona Lisa into a self-portrait, the artist references a hypothesis that the original painting was in fact a Da Vinci self-portrait, thus connecting themes of identity and gender across a cultural and historical divide. The second image presents a pregnant nude, reflecting another popular theory that the sitter for Da Vinci's most famous portrait was pregnant. In the final image, the nude is seen in a more extreme state of undress, stripped of her skin to reveal an anatomical image of a foetus lying in utero. Here then we have a collision of seemingly contradictory ideas—the Mona Lisa as a self-portrait of the male artist, the Mona Lisa as a pregnant woman, and the Mona Lisa as pregnant and dissected—that wipe out simple gender definitions and the rule of defined sexuality.
Morimura inserts himself on the borderline, the critical space, in-between male and female and Japanese and Western, and in so doing, constantly erodes what are seemingly 'natural' constructs. His work opens a third space between binary oppositions: a space for hybridity, impurity and reinvention can florish.
The artist also included in his exhibition a series of black and white photographs, in which he doubles as famous female movie stars: Jodie Foster, Brigitte Bardot and Liza Minnelli, usurping them in their best-known cinema roles and publicity shots.