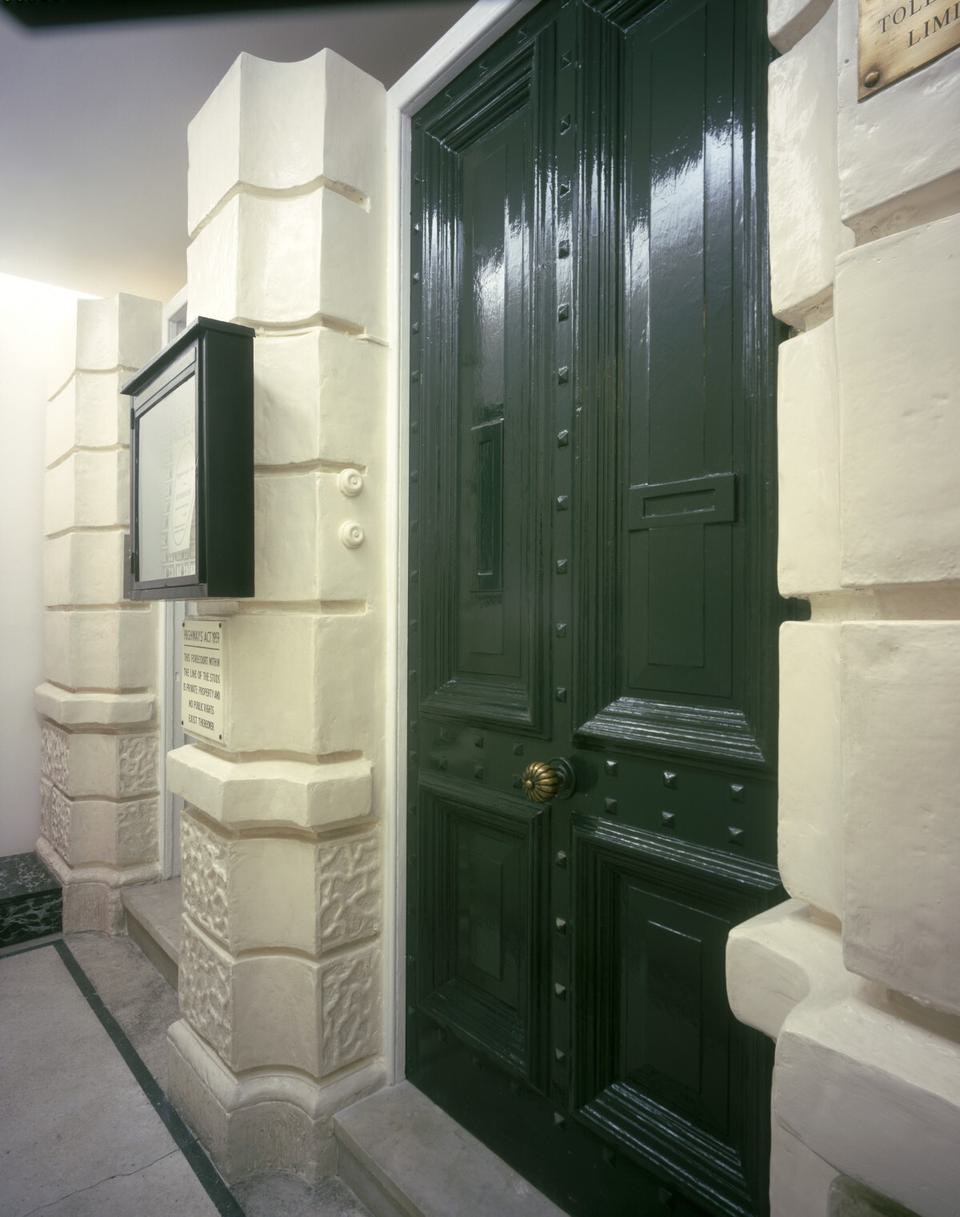 Glen Seator
Within the line of the Studs
11 July – 6 September 1997
Dates
11 July – 6 September 1997
An installation by Glen Seator

White Cube presented a new installation According to the Highway act, the first solo exhibition in the UK of American artist Glen Seator.

Seator's work typically enacts a displacement; at the 1997 Whitney Biennial he recreated the director of the Whitney Museum's office - a full size room complete with grey carpet, bookshelves and window. The massive construction was tilted at an angle of 45 degrees to inspire an intense feeling of vertigo. Seator has received critical acclaim for his architectural interventions which involvconstruction processes in order to precisely duplicate a physical reality. His works challenge us to think about the relationship between real and record, original and copy,familiar and strange and between site and non-site.

Earlierin the same year, Seator made an outstanding installation for Capp Street Projects in San Francisco. Seator effectively turned the gallery inside out by rebuilding within the gallery the section of street immediately outside it. Second street in San Francisco was replicated inch by inch using 15 tons of gravel as well as concrete, sand and asphalt to produce an exact three dimensional facsimile complete with curbs, manhole covers, street cleaning signs and pavement cracks - a literal deja-vu where the clone street is experienced as both familiar and strange, an uncanny non-site seemingly wrested from space and time.
According to the Highway act at White Cube recreated and re-presented, to scale, the facade and entrance to 44 Duke Street St James's. This installation exactly duplicated and displaced the real, re-presenting it as an object. Viewers entered the building in order to reach the gallery, only to find themselves re-entering the building again; like an endless film loop repeatedly returning them to where they started.