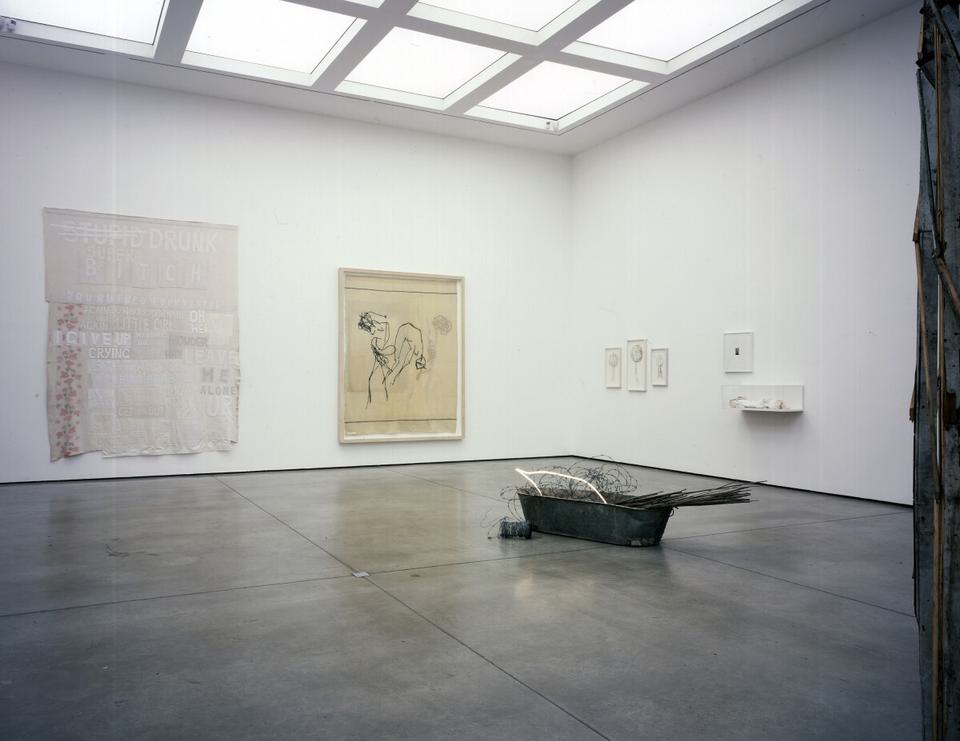 Tracey Emin
When I Think about Sex...
27 May – 25 June 2005
Dates
27 May – 25 June 2005
Emin's art discloses the intimate details of her life across a range of media: drawing, filmmaking, installation, painting, neon, photography, sewn work and sculpture. Emin exposes herself, her hopes, humiliations, failures and successes in a direct and frank manner. Often tragic and frequently humorous, it is as if by telling her story and weaving it into the fiction of her art she transforms her idiosyncratic obsessions into issues of broader relevance.