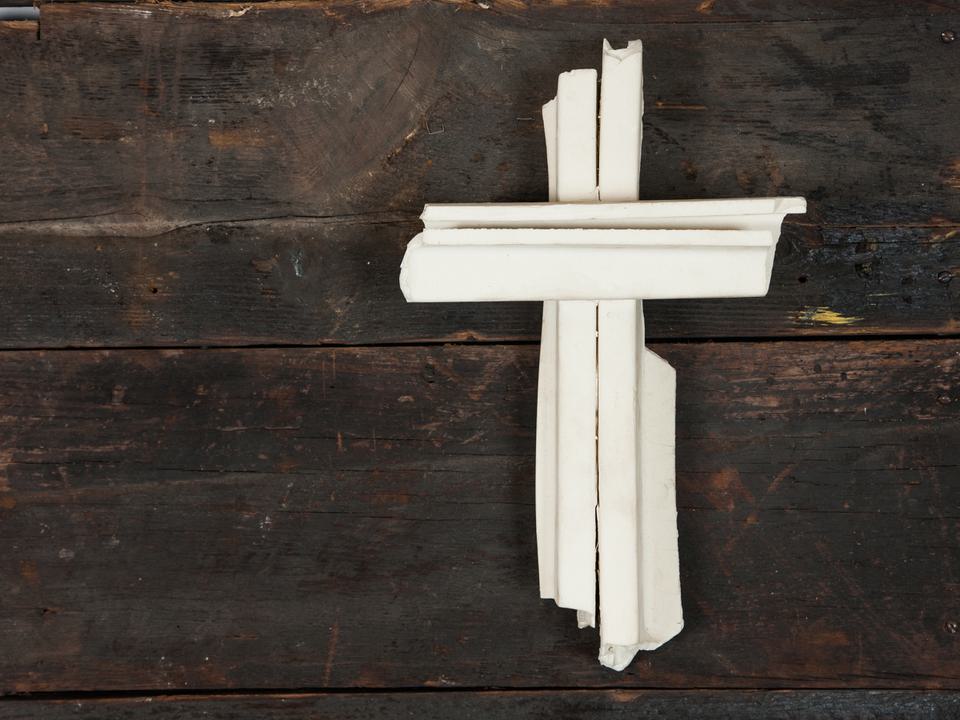 My Back, My Wheel and My Will
Theaster Gates
My Back, My Wheel and My Will
13 September – 2 November 2013
Dates
13 September – 2 November 2013
Location
50 Connaught Road Central
Hong Kong
White Cube presented two exhibitions by American artist and social activist Theaster Gates that ran concurrently at the White Cube Hong Kong and White Cube São Paulo galleries.

Gates' work, which attempts to catalyse social and economic change through direct artistic agency, bridges the gap between art and life. These exhibitions connected two sites, two cities and two continents through a series of artworks that reflect on the poetics of repurposed and salvaged materials.
The work in both exhibitions, which included installation, sculpture and two-dimensional objects, will bring together artworks and materials gathered from Gates' earlier project entitled 12 Ballads for Huguenot House, realised for dOCUMENTA (13) in Kassel, Germany in 2012. This project, which for Gates was a way to 'conflate a German past with a black present', involved the occupancy and restoration of an historic house in the centre of Kassel with materials that the artist had, in turn, stripped from a house located at 6901 South Dorchester Avenue, as part of the ongoing renovation of the neighbourhood in the South Side of Chicago where he lives and works. Elements such as the front door of 6901 South Dorchester Avenue as well as much of its 'guts' or interior were shipped to Germany. The result was a startling and poetic cross-fertilisation of materials and ideals, in effect linking the spirit of each building, both of which had been abandoned, albeit for different reasons – one due to war and religious persecution, the other due to urban blight. The two buildings were united through the idea of appropriating space and rescued from dereliction through a connected occupancy.

At the centre of both of these exhibitions were two migration rickshaws, custom-built trolley sculptures which include elements such as wooden blocks covered with wallpaper salvaged from the house, bed rolls and wooden planks. The sculptures were inspired by Gates' recent visit to Port au Prince in Haiti and Guadalajara, Mexico where the popular use of hand-built, rudimentary trolleys, fashioned out of old bits of wood and used car tyres to transport goods and belongings is strikingly noticeable. The trolleys, which function as metaphors of forced migration, also make reference to the Huguenots themselves, who were victims of religious persecution and were expelled from their homes having to bundle up their possessions and move on.
In both the tar pictures and shoe shine sculptures, Gates again references aspects of labour, class division and race. Constructed out of recycled wood, these enlarged, throne-like shoe shine stands appear as both scaffold and monument and make clear and emphatic the role of server and served. Other works continue Gates' investigation into political themes including new 'strata' pieces, featuring decommissioned fire hoses stacked in rough, wooden box frames. While colourful and abstract, these works remind us of both the ongoing struggle for civil rights in America as well as the specific episode of the hosing of peaceful demonstrators in Birmingham, Alabama in 1963. Other elements, such as a chalkboard, globe and chairs recovered from the derelict Crispus Attucks Elementary school in Chicago, reflect visible traces of past histories and act as stand-ins for other stories and communities that have now disappeared.
As curator Michael Darling has noted, Gates is one of the few contemporary artists whose works moves beyond detached commentary and into the realm of action. He writes: 'Social, cultural, economic, artistic, urbanistic, and perhaps even spiritual, the expansive and difficult-to-define practice Gates has developed over the past several years has found unique form and has come to masterful fruition.'
Installation Views