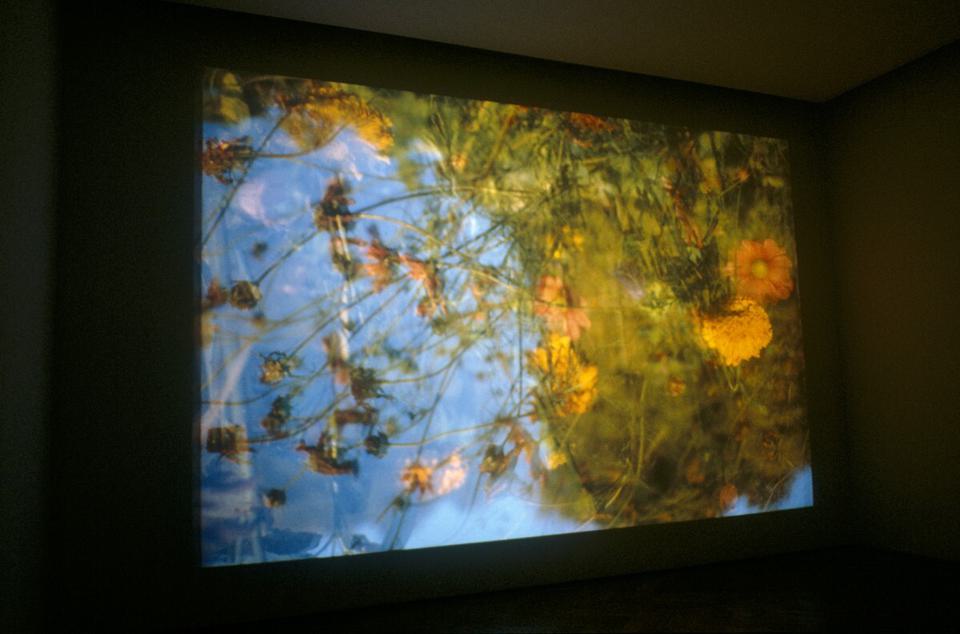 Peter Fischli and David Weiss
23 October – 21 November 1998
Dates
23 October – 21 November 1998
For their exhibition at White Cube Duke Street, Peter Fischli and David Weiss produced an installation that involved the slide projection of hundreds of images of flora and fauna, superimposed onto and dissolving into one another. There is a strangeness in viewing this piece, a kind of double vision, as at any moment the single projected image can become a layered exposure, made up of at least two images. In addition, the very slow dissolve process gives the impression of impossible blooms, as yet unseen in nature, created by forms slowly coming into being, combining and merging with others, and then passing out of the visual field. An individual flower can never be held still, but is transient, in a constant state of change.
The work also evokes different seasonal moods. In one sequence, the flowers appear psychedelic, full of bright sunlight, discharging a sense of summer excess and fecundity, while, in another, the mute colouring of the blooms and less abundant forms point to the depleted melancholy of autumn. The multiplicity of images does not suggest an ideal form, or a general pattern for a flower, but rather, to the ever-changing and divergent possibilities of each individual bloom.

This installation evolved out of an earlier work in which Fischli and Weiss created an agricultural garden planted with an array of flowers and vegetables. They began to document the garden by taking photographs of the plants, which led them over the course of the following year, to record a multiplicity of different species of flora and fauna.