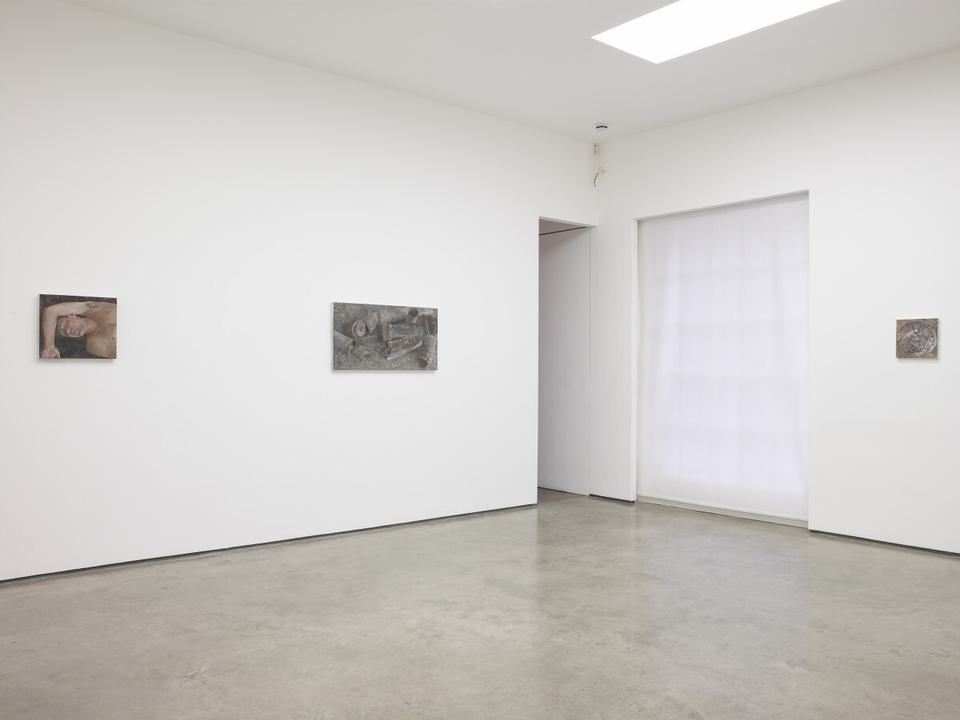 25 October – 24 November 2007
Dates
25 October – 24 November 2007
White Cube Hoxton Square presented new paintings by Ellen Altfest in her first solo exhibition in the UK.

Painted directly from life, Altfest's work plays with the conventions of traditional genres: the nude and still life. Her subjects receive equal attention through a meticulous and labour-intensive approach to the act of painting. With refined and careful examination, Altfest records every crack and crevice of her subjects, radically cropping the compositions so they are charged with the impact of looking and a deadpan humour.
With echoes of Altfest's recent paintings of cactuses, plants and tumbleweeds, three new works depict gourds in various states of decay. With its well-defined contours and rich hues, the robust presence of Green Gourd contrasts with the mottled white, grey and brown surface of Rotting Gourd. Beside these singular compositions, the cornucopia of twelve squashes crowded on a table in Gourds presents an autumnal harvest display in decline. Prolonged study and intense looking gives the subject an otherworldly presence, raising these humble, organic forms into palpable icons. In his catalogue essay Barry Schwabsky writes of 'Tumbleweed' (2005): 'when I look at this painting, I have the sensation of being able to perceive much more about what it shows than I would be able to perceive if I had the thing itself in front of me to look at directly.'

The exhibition also featured three male nudes, a departure for the artist. 'The Penis' (2006) was first exhibited in 'Men', a group show that Altfest curated in the summer of 2006. This intimate study of a male model emerged from Altfest's interest in the female artist's gaze. The Butt shows a male figure from behind seated on a paint-splattered stool. The broad expanse of the hairy back and bottom are treated in the same manner as the stool, pipes and gourds. Altfest's depictions of a Reclining Nude or a Sleeping Man can be related to the naturalistic detailing of Albert Durer's drawings, the 'hyperrealism' of early Chuck Close portraiture or the shocking intimacy of Gustave Courbet's 'Origin of the World' (1866), yet she reinterprets her subject with a more impassive gaze. Schwabsky writes that this gaze 'neither humanizes nor dehumanizes her motif. But her disinterestedness does not exclude love, since what she loves about her motif is neither its meaning nor its use but its perceptibility'.
Ellen Altfest was born in 1970 in New York City, where she works and lives. She has participated in numerous group exhibitions, including 'USA Today' at the Royal Academy of Art, London and 'Men', a group exhibition she curated at I-20 Gallery in New York, in 2006.
A fully illustrated catalogue, with an essay by Barry Schwabsky, accompanied the exhibition.