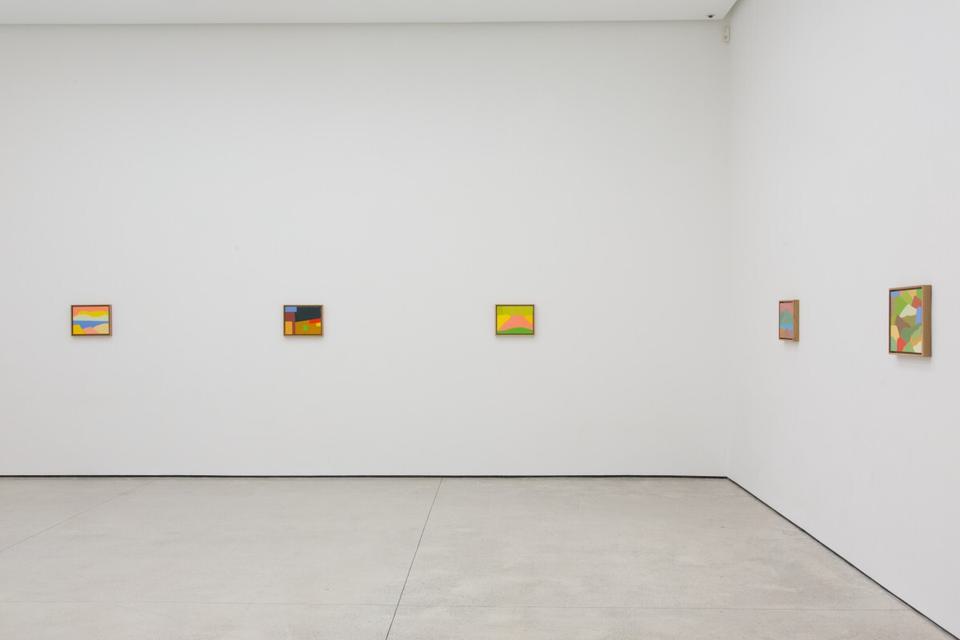 Dates
4 June – 29 August 2015
Location
50 Connaught Road Central
Hong Kong
White Cube presented an exhibition of new paintings by Lebanese-born writer and artist Etel Adnan, her first in Hong Kong. Born in 1925 in Beirut, Adnan is widely known for her poetry, novels and plays and moves fluidly between the disciplines of writing and art. Her drawing, painting and writing traverses cultures and disciplines, taking inspiration from a deep engagement with literature, philosophy and the natural world.

Adnan began painting her small, intensely coloured abstract works in the early 1960s, when, already a published writer, she was teaching Philosophy of Art and Aesthetics at Dominican College in San Rafael, California. She places her canvases flat, laid out on a table, and using a palette knife applies the paint in firm swipes across the picture's surface. Displaying both a charged colour and dynamic energy, her paintings relate strongly to early Modernism, in particular to the late French landscapes of Russian artist Nicolas de Staël, or the paintings of Paul Klee.
Adnan has said that 'colors exist for me as entities in themselves, as metaphysical beings' and in these new, small-scale canvases, all completed in 2014–15, she continues to explore its emotive potential in pared down, abstract compositions which take landscape as their point of departure. Several works, for example, use primal, overlapping shapes and horizontal bands of colour, pointing to the shapes of mountain ranges or the separation between earth, sea or sky. Here, however, they are reduced to zones of pure, undifferentiated colour. In one painting, a series of mountain-like forms is anchored by the central motif of a single peak, rendered as a solid mass of flesh-like colour, recalling Adnan's many depictions of Mount Tamalpais in California, an immutable reference point in her work for many years. In other works, geometric blocks of different shapes and sizes are overlaid to create compositions that create a sense of compression. These works seem evocative of dense urban centres where streets, buildings, sunlight and shadows dissolve into schematic blocks of expressive colour.