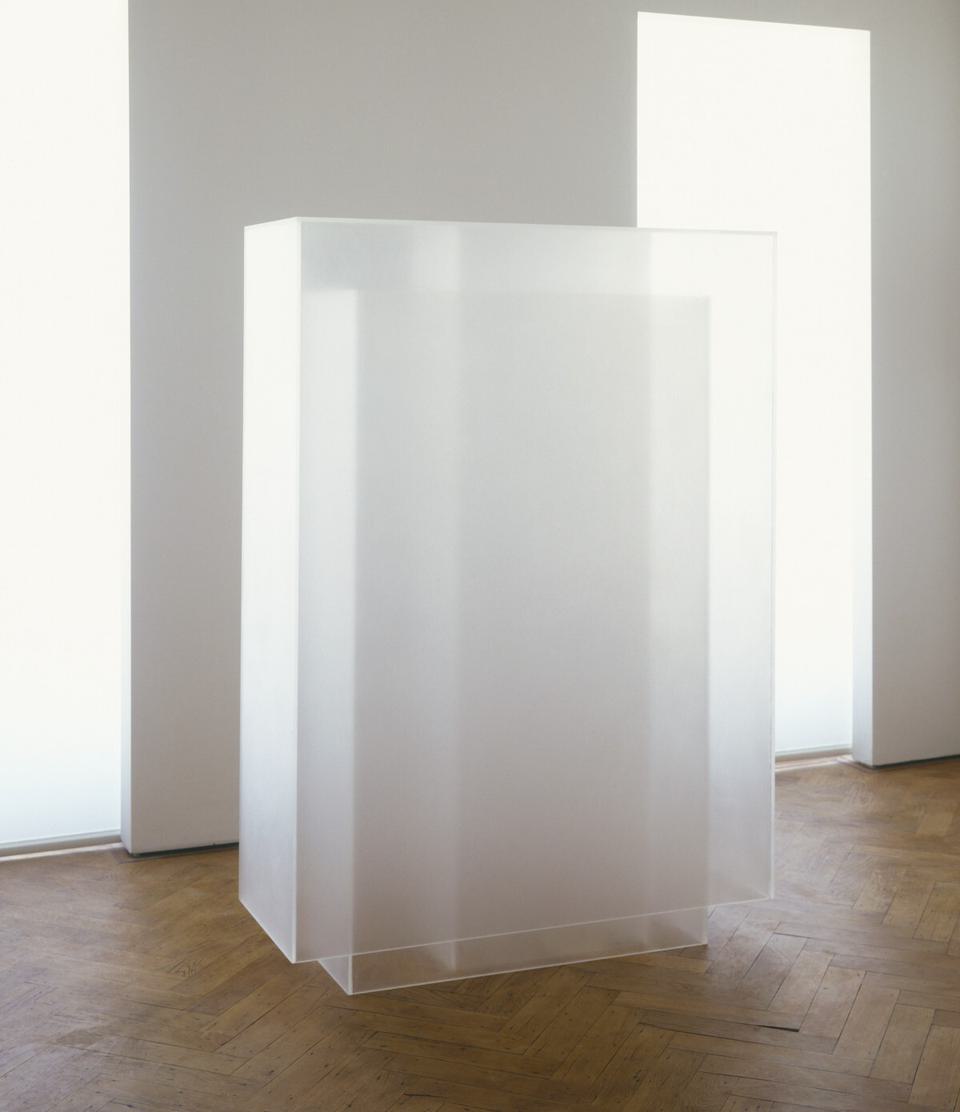 16 July – 11 September 1993
Dates
16 July – 11 September 1993
Marcus Taylor's three large-scale sculptures, from his Elevations series, explore traditionally sculptural notions of form and function, light and space. Resolutely minimal in appearance, these pared-down structures comprise just two or three geometric shapes.

The hard-edged sculptures, constructed from flawless sheets of clear acrylic, were softened by Taylor's treatment of their surfaces: sanded to create an effect akin to that of a ghostly, diaphanous screen. Their gentle transparency means that when light penetrates each shape, the elements take on an ethereal, otherworldly presence. Optically, they seem to hover in the space, and between something familiar and something 'other'.
In fact, these sculptures reference the proportions of the refrigerators and washing machines that occupy our homes. Taylor injects the aesthetic austerity of Minimalism with something more comforting, creating works that establish a tension between abstraction and representation. In a domestic environment, our 'white goods' go largely unnoticed; they blend into the background, our experience of them being purely related to their use. Taylor reverses this neglect, calling into question our relationship with these mundane objects by using them as a point of departure. Although they echo actual objects, the scale of these forms has been adjusted and any traces of their function removed, meaning the viewer's attention is drawn to the volume of space they fill. Demonstrating no obvious sense of the familiar, the constructions have an enigmatic quality—seemingly not entirely solid, their inaccessible interiors became voids to be occupied by the imagination.