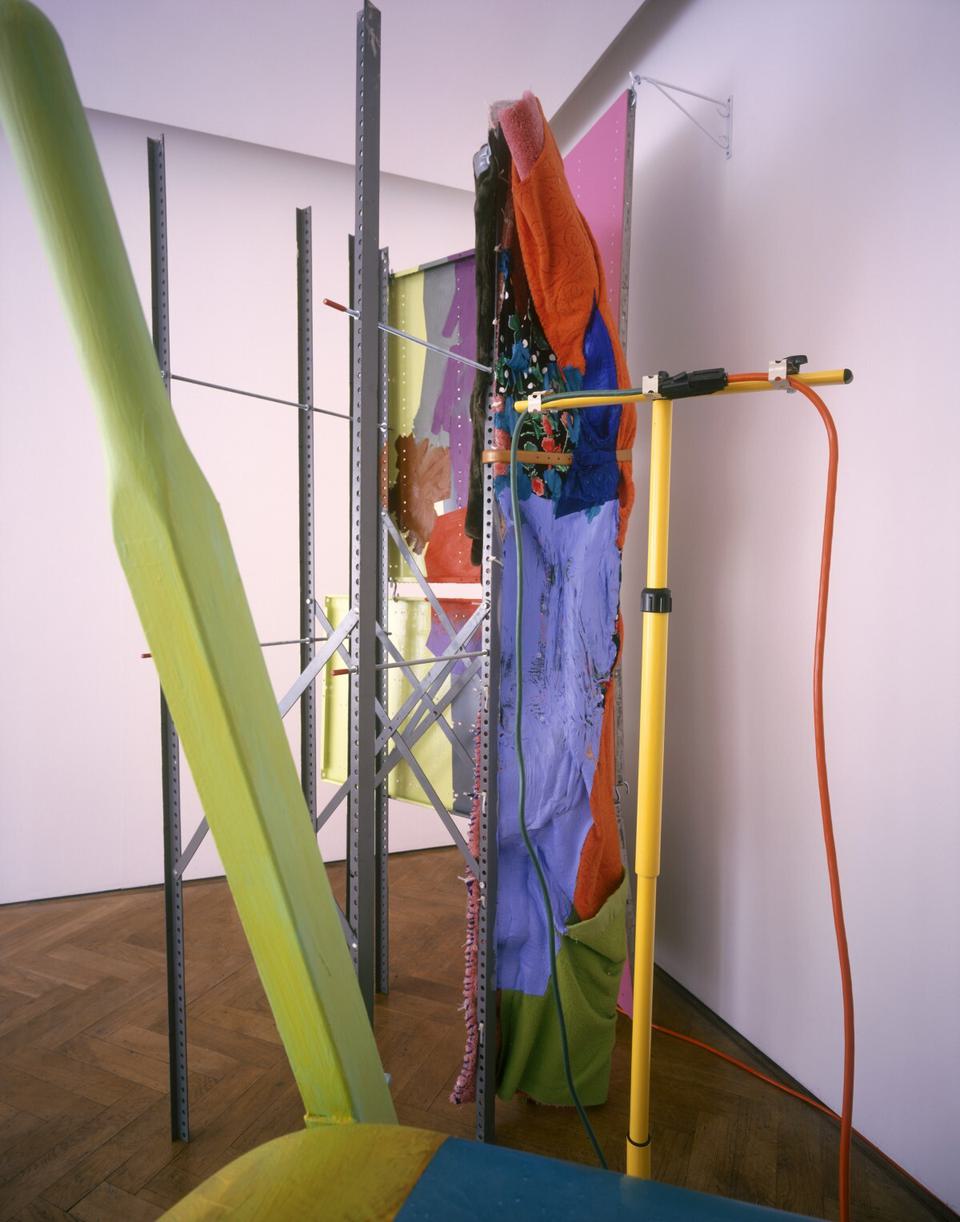 Dates
24 April – 30 May 1998
For her exhibition at White Cube Duke Street Jessica Stockholder created an installation entitled Coupling (1998). This large-scale assemblage which extended right across the gallery space, consisted of two contrasting parts: one lush and exuberant, with its profusion of colour and textured materials and included carpet, rope, fur, blankets and clothing; the other cool and linear, made up of the graphic elements of metal shelving and threaded rod—a strategy closer to drawing than painting. A cable taken from a domestic heater linked the elements.
Stockholder's is an art that focuses on connection and adaptation. Her exuberant, site-specific installations are constructed from both used materials and brand-new objects brought together in assemblages that recall Robert Rauchenberg's 'combines'. Often, only minimal means are used to hold together a huge array of disparate material that ranges from truck covers to shoelaces and refrigerators; paint is then generously applied to these assemblages, democratically forming a skin that unites the piece's various elements and textures.
Marrying the sumptuous palette of Henri Matisse with the carpentry of Gordon Matta Clark, Stockholder creates installations that offer multiple vantage points and impressions; it is as if she is extending a painting's interior into the space and inviting the viewer to enter into the frame.