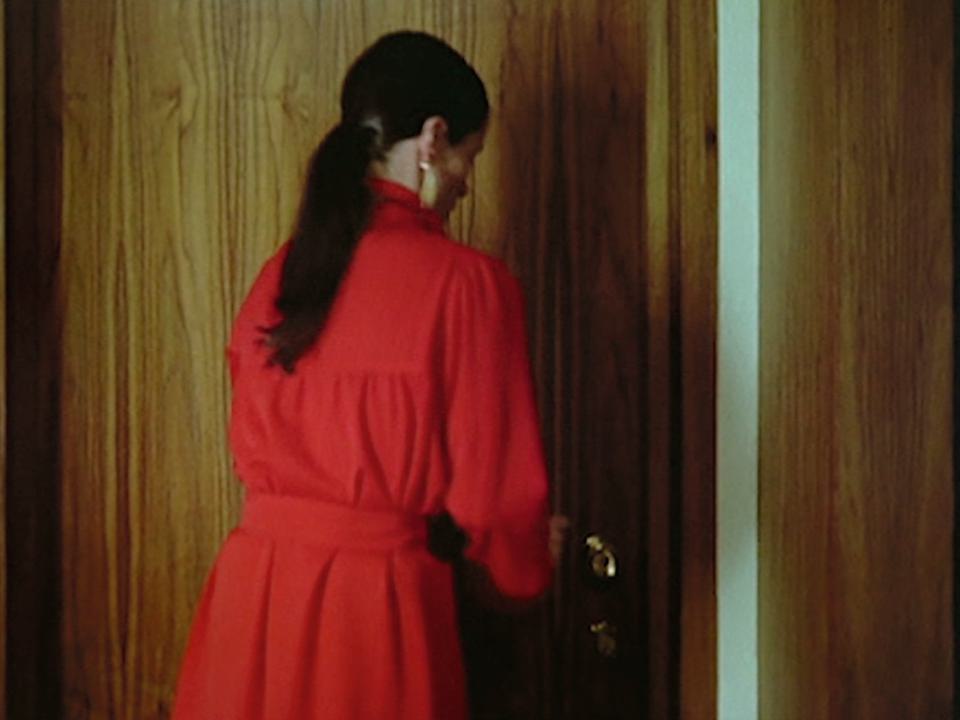 Christian Marclay (Mason's Yard 2023)
Dates
6 – 30 September 2023
Location
25 – 26 Mason's Yard
London SW1Y 6BU

Marclay harnesses the potential of the medium to construct non-synchronous, palimpsestic notions of tempo-spatiality. As he states, 'the trick is to create a flow, an illusion of continuity'.
'Doors are fascinating objects, rich with symbolism. They can hide or reveal, express opposites of light or dark, exterior or interior, open or closed. […] They are commonplace, yet unfamiliar. We find ourselves wondering what is on the other side, where we may end up. There is fear and anxiety we associate with the unknown, but also anticipation and potential.' – Christian Marclay

White Cube Mason's Yard is pleased to present Christian Marclay's video montage Doors (2022). Following its debut in the artist's survey at Centre Pompidou in Paris (2022), and more recently its inclusion at Art Basel (2023), this is the London premiere.
Constructed from cinematic footage collected over a decade, Doors constitutes a montage of short, sampled film clips featuring the opening and closing of doors. Continuing the vocabulary of some of Marclay's most celebrated video works including Telephones (1995), Video Quartet (2002), Crossfire (2007) and The Clock (2010), this new moving image collage is made of film sequences of all genres, black and white and colour, from French New Wave to Hollywood blockbusters. Deftly edited by the artist, the result is a visual narrative that follows actors as they walk through a door to enter a new space. The passage marks the editing point, facilitating the transition not only from one film to another but also from one soundscape to another.

Marclay harnesses the potential of the medium to construct non-synchronous, palimpsestic notions of tempo-spatiality. As he states, 'the trick is to create a flow, an illusion of continuity'. With no defined beginning or end, each cut acts as a fulcrum to another film, allowing the actors to move through endless passageways, navigate architectural spaces and traverse timeframes. The resulting virtuosic montage suggests a labyrinthine wandering; a realm in which the protagonists get lost and then find themselves again. 'This video is very sculptural', Marclay remarks, 'it's a sort of mental architecture that the viewer might or might not follow and get lost in.'

Presented in tandem with the video, in the ground floor gallery are a series of new sculptures. Marclay returns to sculpture for the first time in two decades, creating works that probe the material presence of doors themselves. Enlisting the allegoric potential of the door as a threshold, Marclay's new three-dimensional works respond to the architectural quality of the video. Made using found doors, through a kind of metamorphosis, the sculptures yield an array of simple forms. By cutting, chiselling and stacking, the doors undergo a process of deconstruction and reconstitution, akin to the editing employed to create the video.

Doors have been a recurrent feature of Marclay's interdisciplinary practice. In an early sculpture, Door (1988), Marclay cut a pair of f-holes into a door salvaged from a New York apartment, turning it into a resonant object resembling a stringed instrument. And in a series of screen-print paintings, 'Electric Chair' (2006), he appropriated the photograph of a doorway in a death chamber, used by Andy Warhol for his 'Death and Disaster' series (1962–64). Throughout, Marclay's minimalist formal language is often made using domestic objects imbued with meaning and emotion. Stripped of their utilitarian function, the door sculptures become emblematic, though traces of their original form remain present.

Christian Marclay was born in California in 1955 and lives and works in London. He has exhibited widely, including solo exhibitions at Centre Pompidou, Paris (2022); Museum of Contemporary Art, Tokyo (2021); Museum of Modern and Contemporary Art, Geneva (2020); Los Angeles County Museum of Art, California (2019); Museu d'Art Contemporani de Barcelona, Spain (2019); Sapporo Art Museum, Japan (2017); Aargauer Kunsthaus, Aarau, Switzerland (2015); Staatsgalerie, Stuttgart, Germany (2015); Whitney Museum of American Art, New York (2010); Leeum, Samsung Museum of Art, Seoul (2010); MoMA PS1, New York (2009); Cité de la Musique, Paris (2007); Australian Centre for the Moving Image, Melbourne (2007); Moderna Museet, Stockholm (2006); Barbican Art Gallery, London (2005).

Marclay was awarded the Golden Lion at the 54th Venice Biennale (2011) for 'The Clock'. Solo presentations of 'The Clock' have included LUMA Foundation, Arles (2021); Australian Centre for the Moving Image, Melbourne (2019); Tate Modern, London (2018); Tel Aviv Museum of Art (2018); Instituto Moreira Salles, São Paulo (2017); Copenhagen Contemporary (2017); Museum of Fine Arts, Boston (2016); Contemporary Arts Centre, New Orleans (2016); Walker Art Centre, Minneapolis (2014); SALT Beyoğlu, Istanbul (2014); Centre Georges Pompidou, Paris (2014); Guggenheim Bilbao, Spain (2014); San Francisco Museum of Modern Art (2012); Los Angeles County Museum of Art (2011).

Selected group exhibitions include Kanal – Centre Pompidou, Brussels (2020); 58th Venice Biennale (2019); National Gallery of Victoria, Melbourne (2018); Museum Tinguely, Basel, Switzerland (2017); Institute of Contemporary Art, Boston (2016); Whitney Museum of American Art, New York (2015); Fotomuseum Winterthur and Albertina, Vienna (2014); Fondazione Prada, Venice (2014); Konsthall Artipelag, Gustavsberg, Sweden (2013); Hirschhorn Museum and Sculpture Garden, Washington, DC (2013); Ikon Gallery, Birmingham, UK (2012); Schirn Kunsthalle, Frankfurt, Germany (2012); The Menil Collection, Houston (2012); and Hayward Gallery, London (2011).

Marclay was a pioneering deejay using records and turntables as musical instruments. Since 1979 he has performed and recorded both solo and in collaboration with many musicians, including John Zorn, Elliott Sharp, Otomo Yoshihide, Butch Morris, Shelley Hirsch, Okkyung Lee, Mats Gustafsson, and Lee Ranaldo, among many others.
Installation Views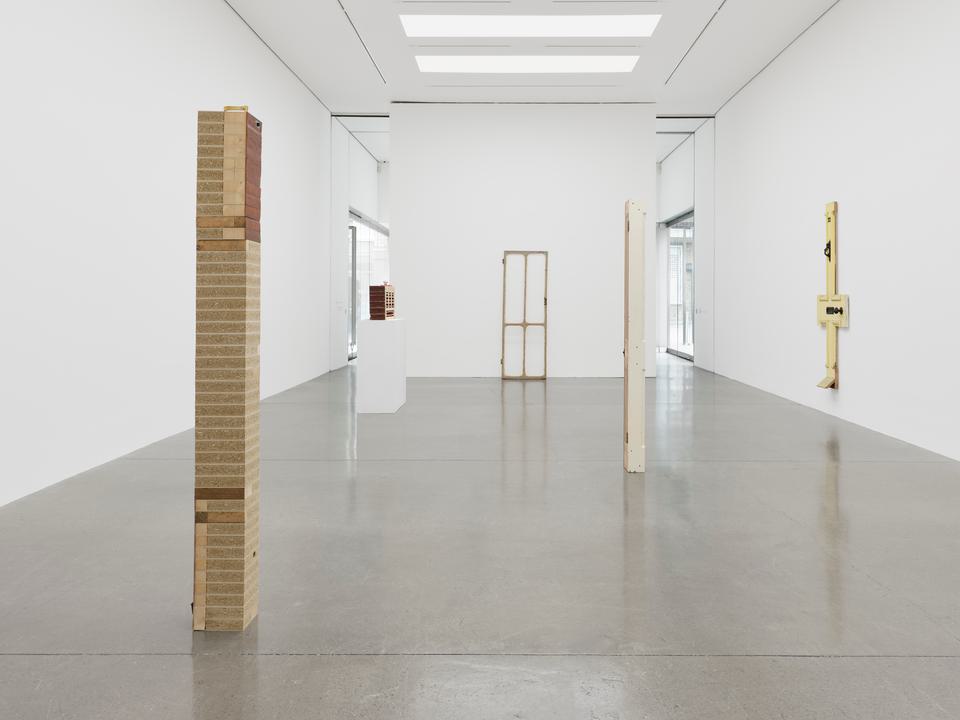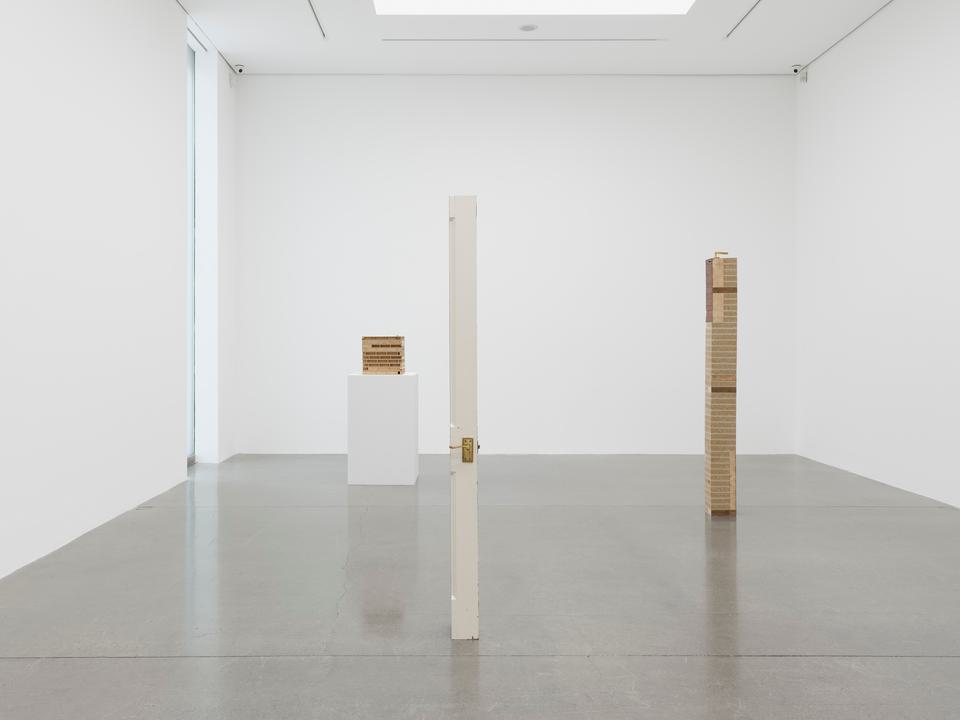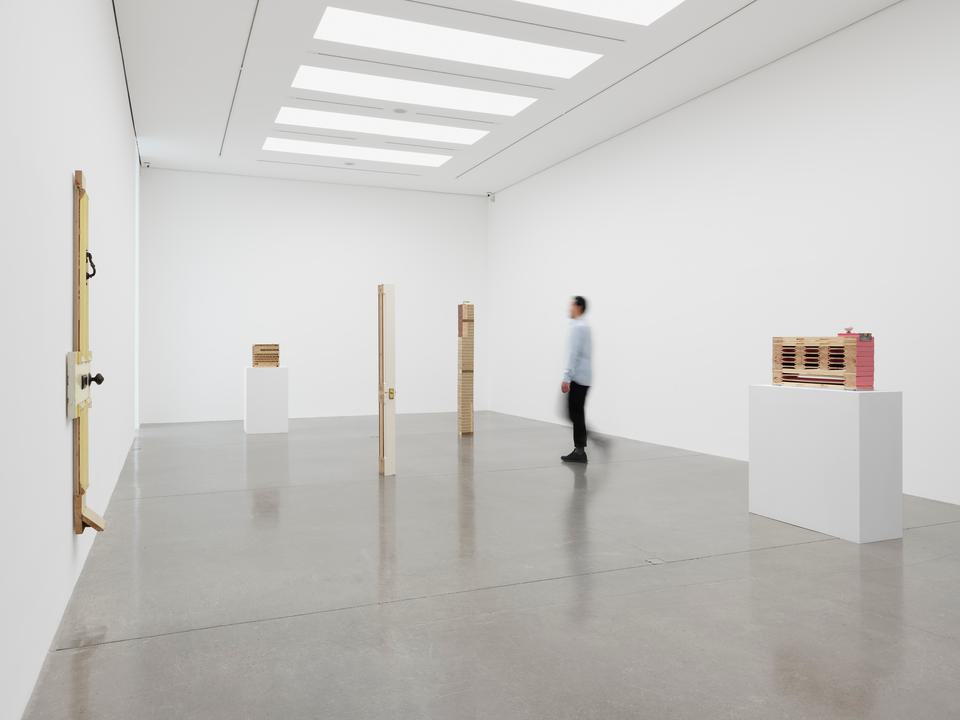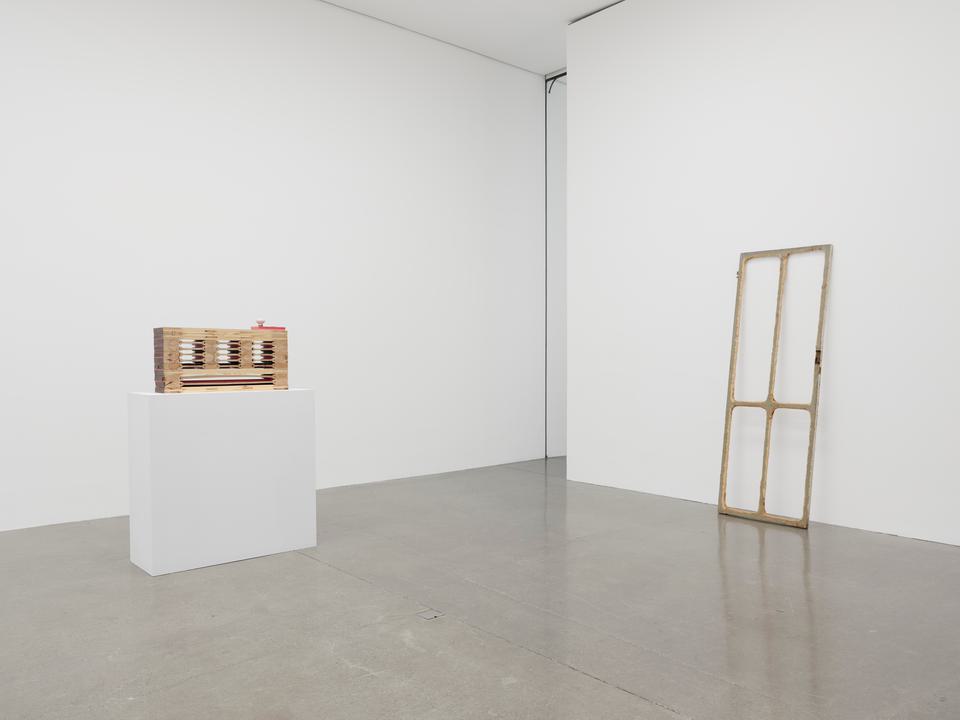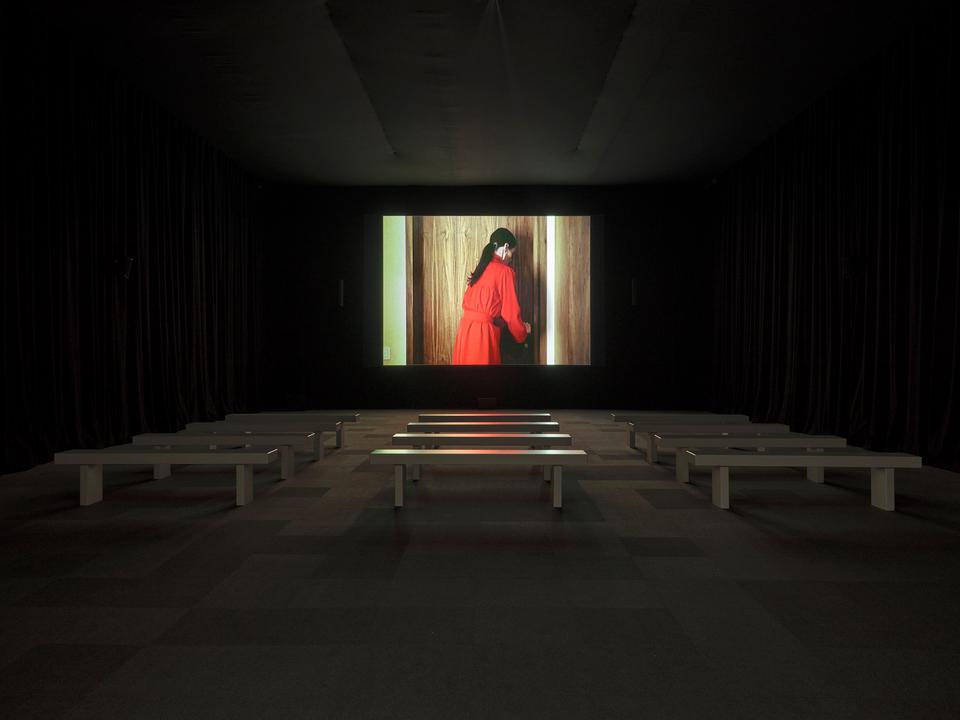 ---
---
---