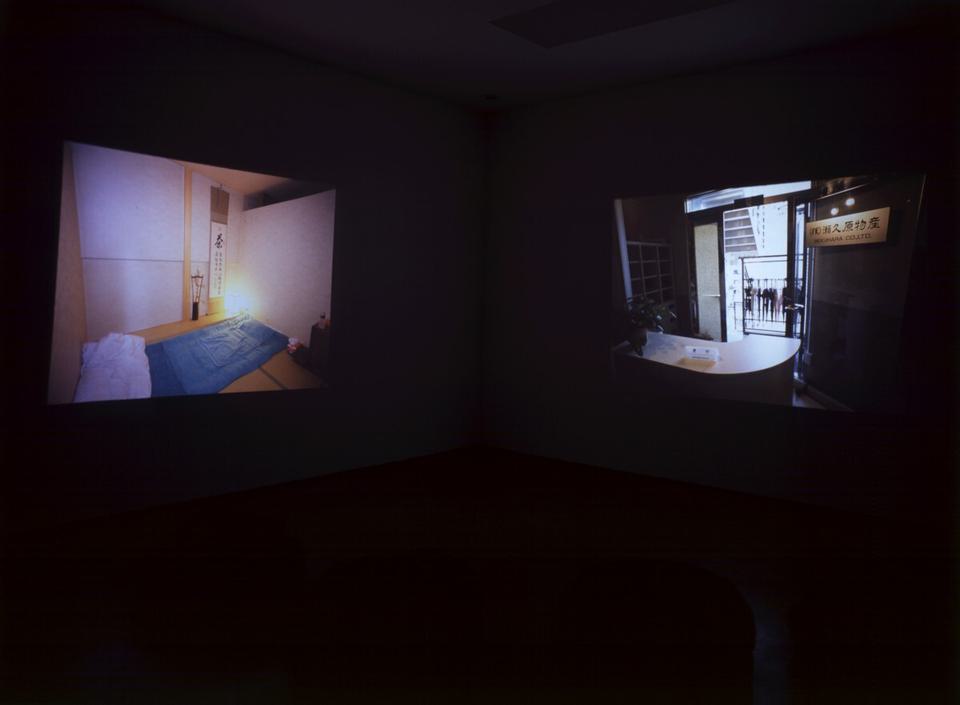 An issue of Wired magazine features a train-spotter's section by Rem Koolhaas entitled The New World: 30 Spaces for the 21st century. Somewhere between 'atlas space' and 'blog space', Kyoichi Tsuzuki's seemingly banal photographs of everyday urban environments appear, puzzlingly, under the rubric of 'sex space'.
Tokyo has always been known for its 'love hotels', elaborately designed spaces where denizens of one of the most densely populated cities on earth can steal a few moments intimacy in exotic surroundings. Some of the city's brothels are just as imaginatively kitted out. The imekura or 'image-clubs' are imitations of everyday spaces that offer clients an everyday fantasy complete with a woman who plays the part – a secretary in a boardroom, a schoolgirl in a classroom, a commuter on a subway, and so on. For a customer, imekura girl is merely a character who appears in one's internal pornography landscape. In return for that, he happily pays the price of 20,000 yen per 'play'. With that budget, anyone anywhere in Japan would be able to get an average hard-core prostitution service, but there are some men who rather choose to immerse themselves in a false fantasy world. They make phone calls on weekday mornings, make reservations with their favourite girls, and visit image-clubs. In a transient modern city where anything seems architecturally possible, the ultimate erotic fantasy is shown to be that of everyday life.
Kyoichi Tsuzuki calls himself a journalist, not an artist. He is, unarguably, one of the most prolific and vivid contemporary social anthropologists at work today. He defines the metier of the journalist as finding one's way to the forefront of what is happening in the world and staying there. Just as the pulse of war is on the battlefield rather than in the government press department, for Tsuzuki the pulse of art is to be found not in the controlled atmosphere of museums or art schools, but on the street where opposites collide.
It is in the street that Tsuzuki finds sex, everywhere, on signs and panels, on flyers taped to phone booths, on the miles of Manga cartoon shelves in brightly lit convenience stores. People who will never see a contemporary art exhibition in their lives line up, day after day, in front of the image-clubs. Therefore, Tsuzuki asks, aren't these image-clubs, in a certain way, the ultimate installation? He is fascinated that their creators do not for a moment think of themselves as 'artists'. Their ambition is to perfect a device that will satisfy the erotic desires and fantasies of their clients as well as their own erotic desire for the money of others. In the image-clubs, a nameless artist, a collector, and a visitor together run a risk of violating the law, getting arrested, and being forced to close the business. For Tsuzuki, it is in fact a revolutionary artistic project of sorts, taking place in a huge museum called the street. Kyoichi Tsuzuki's slide installation of the imekura image-clubs closed the Antipodes season at White Cube.