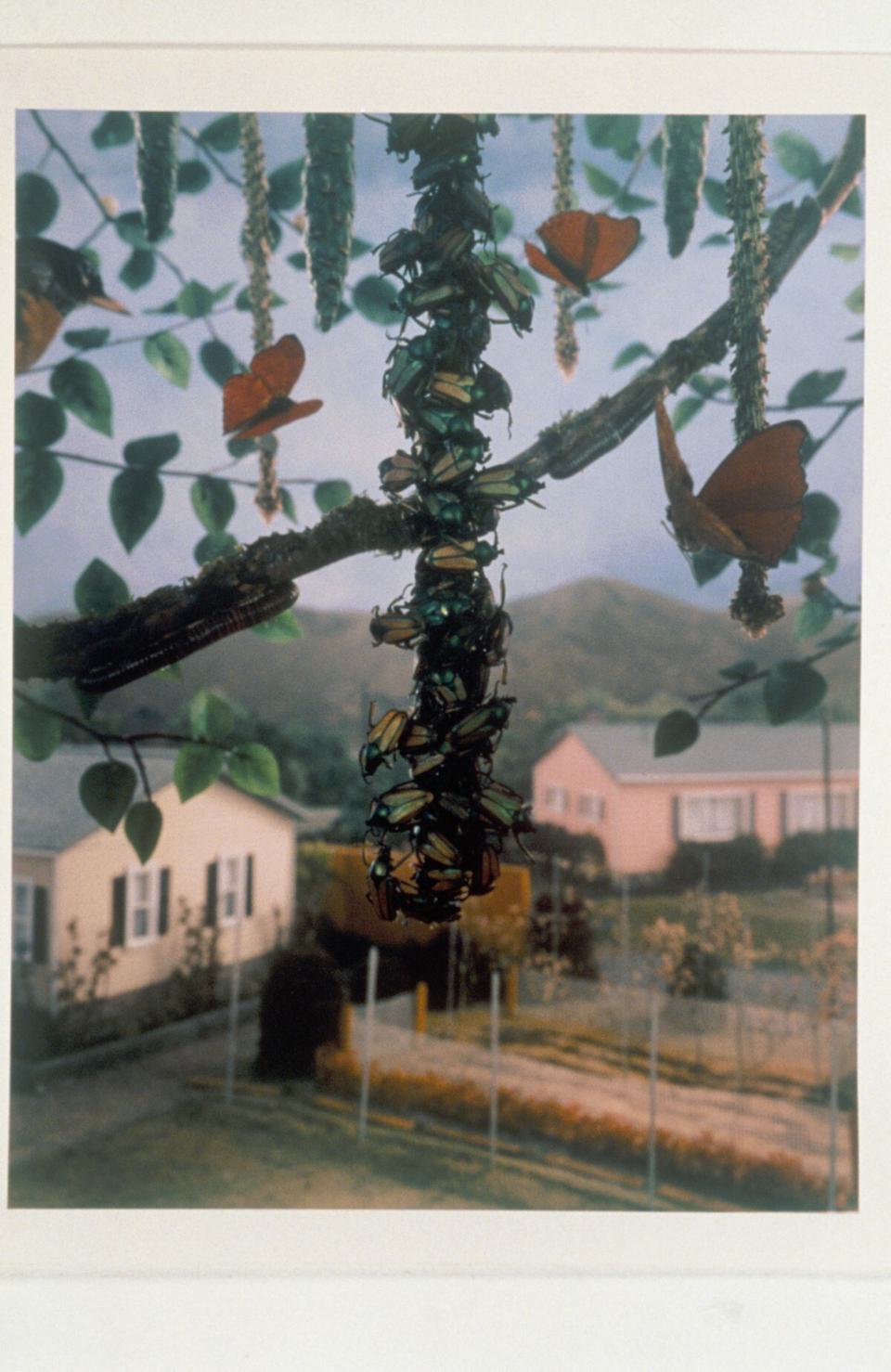 日期
3 March – 1 April 1995
Gregory Crewdson exhibited ten photographs that explore the pathology of American suburbia. His large-scale colour prints include clapboard houses, fences, flowers, and animals. These domestic spaces seem familiar, yet, much like the families that inhabit them, Crewdson's images reveal that backyards and gardens are not all they seem. Beneath the blossom and blue skies, amongst the manicured lawns and flowerbeds, there is evidence of an irrepressible beauty, terror, and fertility. It is here, in this underworld, alive with insects, larvae, and butterflies, that the suburban garden becomes a forest of secrets, a place of wonder.
Crewdson reveals a world of decomposition and rejuvenation transformed by glorious technicolor. He refigures the safe and secure spaces of suburbia into domains of unfettered possibility: 'fluorescent blue butterflies caught in golden braids hang beside the decaying matter of an animal corpse,' giant worms burrow into the succulent flesh of a hairy gourd, dead birds surround a pyramid of poisonous red berries. Nature is magnified to the point where it becomes a 'dystopic nightmare.'
Inspired by dioramas seen in natural history museums, Crewdson sets up his 'landscapes' entirely in the studio. Meticulously making a particular tableau and then, over a period of four to six weeks, elaborating it into a construction 20 x 15 foot in scale, he then takes a single picture of the scene with a large-format camera, choosing an angle that suggests the point of view of a child; finally, Crewdson destroys the set after the resulting photograph is printed. Exaggerated colour, lighting and scale heighten the unreal, dreamy aspect of these 'natural scenes'. Using a mixture of artifice and nature, fiction and truth, these photographs subvert commonplace views of the suburban landscape, turning it into a terrain of possibility for menacing and mysterious beauty.