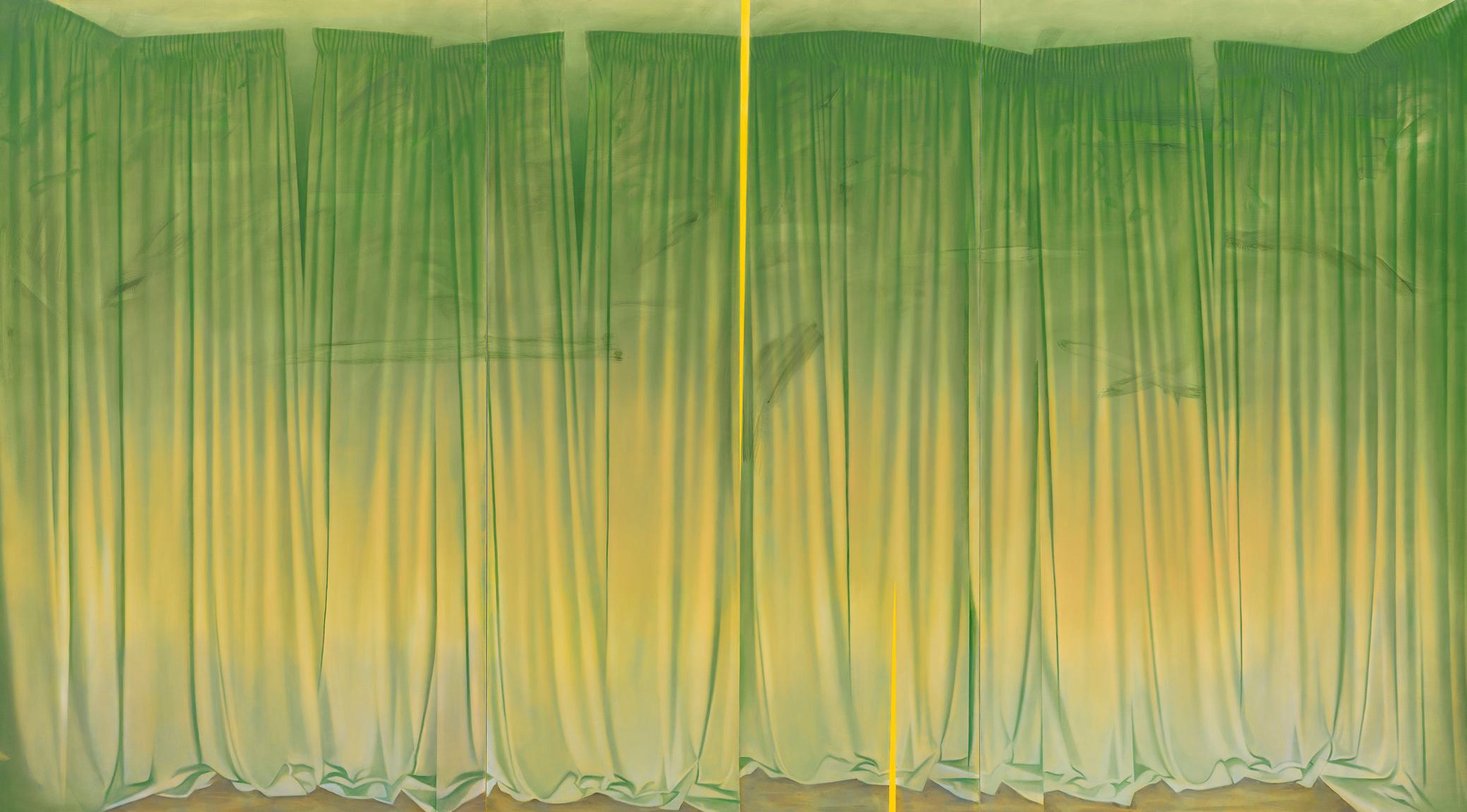 Louise Giovanelli
Lives and works in Manchester, UK
B. 1993
In her paintings Louise Giovanelli explores the tension between representation and materiality, figuration and abstraction, and how the mechanics of picture making shape our act of looking. Relating the contemporary to the historic, and the sacred to the profane, Giovanelli considers the significance and history of painting as a system of representation, exposing how the materiality of paint can carry and convey meaning.
Necessitating a slowed-down process of looking, her intensely worked surfaces are delicate and luminous, expanding and reforming found imagery through studied methodological approaches. Notions of the temporal, the spectacle and performance come to the fore, traced through fragments drawn from wide ranging sources including early Renaissance painting, film stills and images of popular performers.

Reworking and often closely cropping details from paintings, photographs, classical sculpture, architecture and theatre, Giovanelli's visual motifs traverse series, employing repetition as a leitmotif in order to achieve an augmented sense of reality. Where subjects are repeated, paintings that appear near identical are, however, rendered individual by slight alterations in composition or tone: 'Repetition has two functions in my work. As a practical learning mechanism and as a psychological and conceptual device.'
In an ongoing series of paintings Giovanelli has used curtains or drapes as the subject matter. Semi-abstracted, theatrically lit and made of sumptuous tactile material, the curtains are a vehicle through which Giovanelli explores the formal possibilities of colour meeting light meeting texture. These paintings are also indicative of the narrative ambiguity Giovanelli strives for in her work. She explains: 'These curtains, once thrown back, offer this promise to enter another realm – and once closed, contain that promise. The painting hangs in a suspended state, leaving us wondering whether the show is over, or in fact just beginning.'
The 'Orbiter' paintings are a series of close-up, abstracted images originating from stills of a performer in a shimmering gold sequined dress, in which the very subject appears to break down and dissolve into mere particles of reflected light. Their light-emitting splendour draws a link between the glamour and spectacle of pop performances and the presence of gold in religious painting, used to denote the divine. Equally, in Host (2020), which reworks a detail from Fra Angelico's painting The Mocking of Christ (1440–41), a detail of St Dominic with halo is dappled and diffused through myriad specks of coloured light. Pursuing a sense of dissolution to its limit, Giovanelli disrupts easy visual recognition in several works by adding tiny scattered accents of pigment onto the image surface, creating an agitated and ambiguous pictorial effect.
Rather than directly deal with religious themes, Giovanelli assimilates parallel moments of social ritual in her work, offering alluring visual encounters that highlight the physical experience of painting. Discussing the painting Tenebrae (2020), which draws on religious iconography, ritual and ceremony at the heart of a Tenebrae ceremony (an ancient Christian Good Friday service in which the light gradually diminishes), Giovanelli comments: 'This centring of light, its intensity, and slow calibration towards obscurity describes my approach to painting fundamentally.'
Deeply engaged with the history of painting, the artist often makes specific journeys to see Old Master works in situ. During these encounters, a previously overlooked detail in a painting can become the subject of a new work of her own, the result of what the artist terms 'slow looking'. Equally, the use of light in her paintings derives from this study, appearing to emanate from the canvas depths, achieved through the application of thin layers of highly pigmented paint, itself a traditional technique. As Giovanelli says: 'I am drawn to these techniques because they were based on the core principles of light. The physicality of the light in the room, the light emanating from the primed canvas, and how this interacts with pigments.'
Louise Giovanelli (b. 1993, London) lives and works in Manchester, UK. She studied at Städelschule, Frankfurt (2018–20) under the tutelage of Amy Sillman, having received her BA from the Manchester School of Art, UK, in 2015. Solo exhibitions of her work have been held at Moon Grove, Manchester, UK (2023); Manchester Art Gallery, UK (2019); Workplace Foundation, Gateshead, UK (2019); Warrington Museum and Art Gallery, UK (2018); The Grundy Gallery, Blackpool, UK (2016). Giovanelli's work has been featured in group exhibitions that include; FLAG Art Foundation, New York, NY (2023); Hayward Gallery, London (2021); AkzoNobel Art Foundation, Amsterdam (2021); and The Art House, Worcester, UK (2019).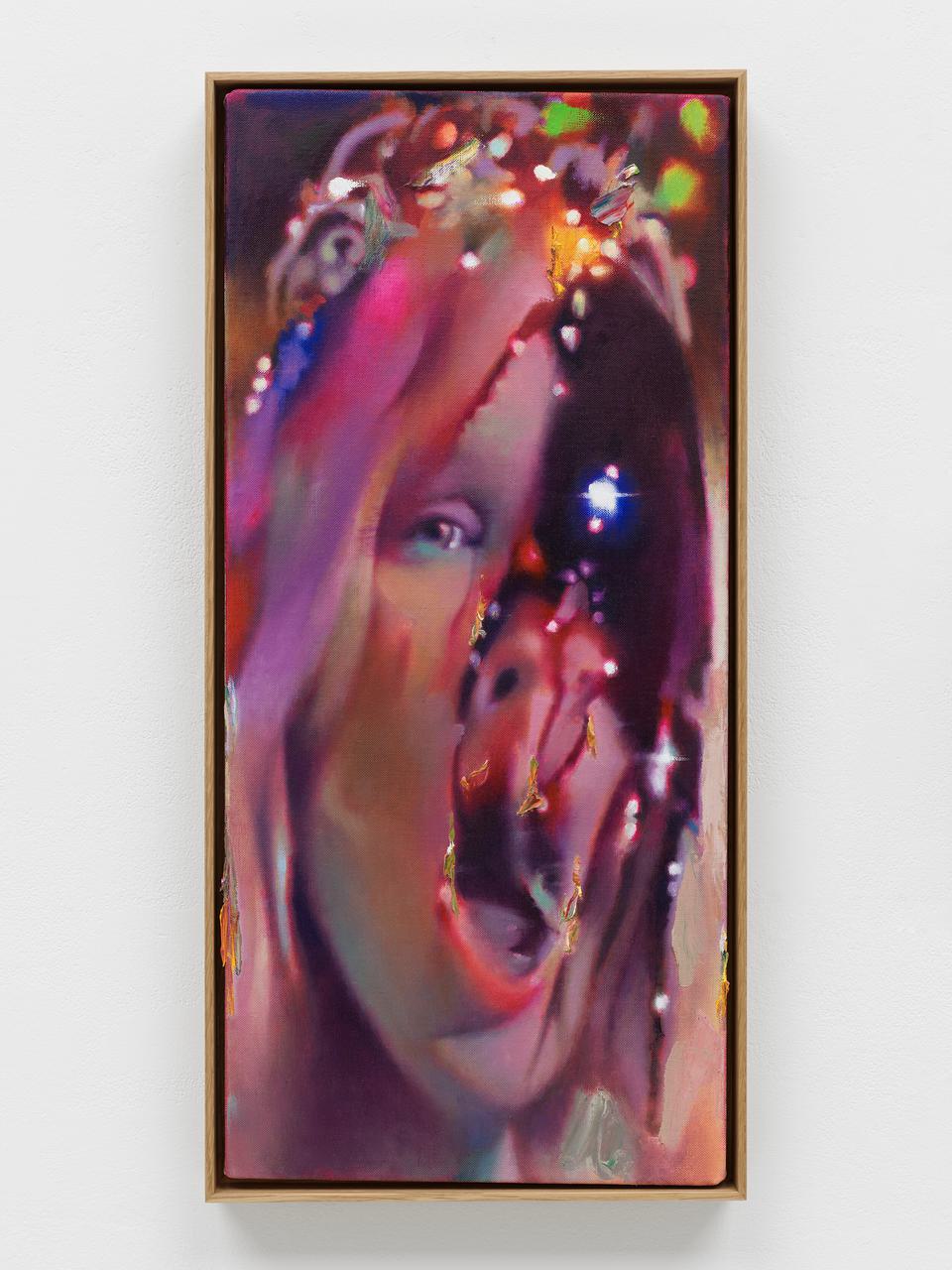 2022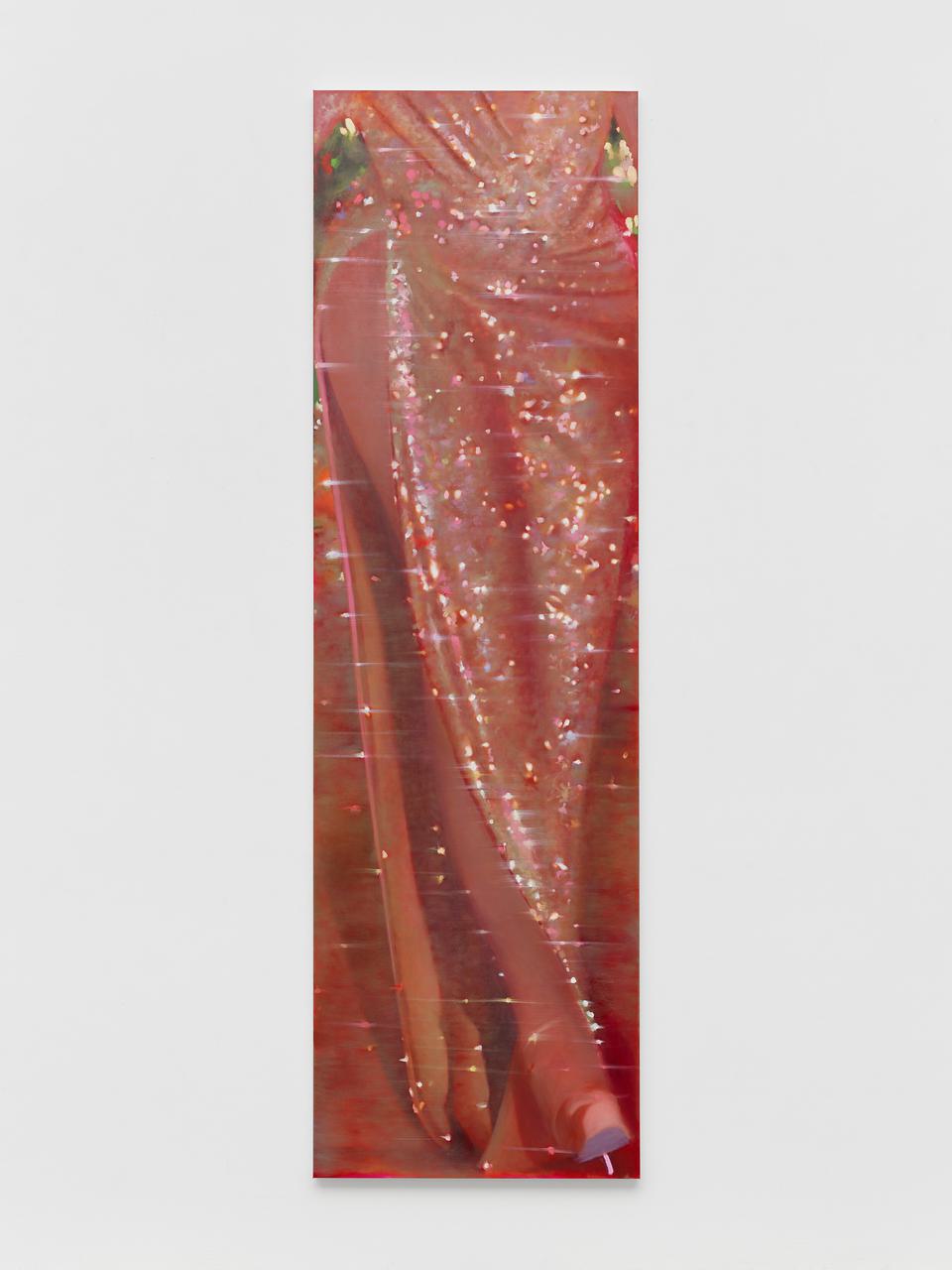 2022
---

Contact us about available Louise Giovanelli works
Enquire
---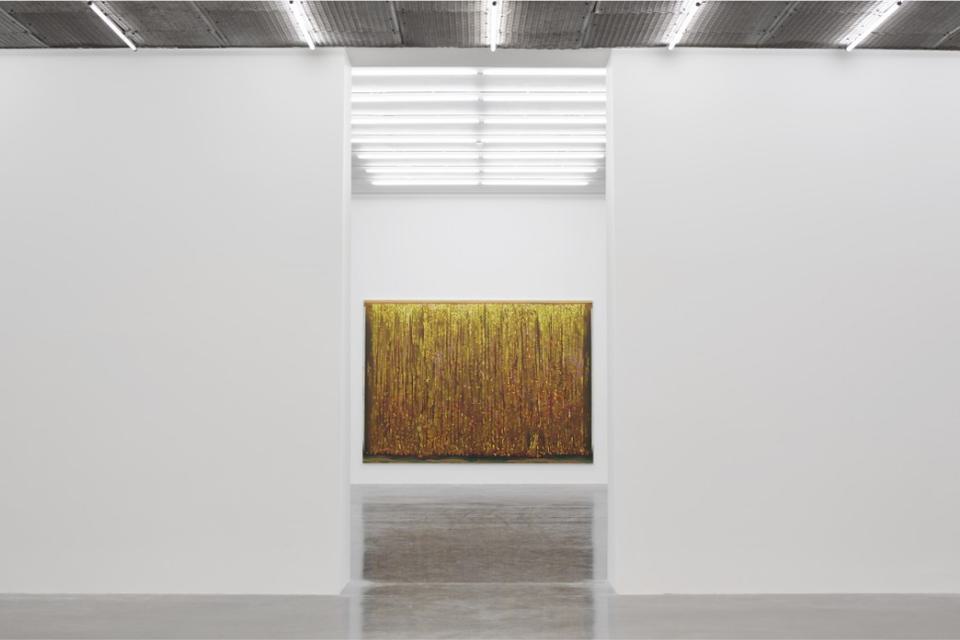 ---
In the Gallery
Louise Giovanelli
Louise Giovanelli discusses contemporary modes of worship – from technology to the entertainment industry – and discloses how she works and why she values the medium of painting.
Conversations
Louise Giovanelli, Danica Lundy, Ilana Savdie with Hettie Judah
On the occasion of their concurrent exhibitions at White Cube Bermondsey in 2022, Louise, Danica and Ilana talk to art critic and author Hettie Judah about the mechanics of image-making.
In the Gallery
Louise Giovanelli
Louise discusses how she works and why she values the medium of painting.
---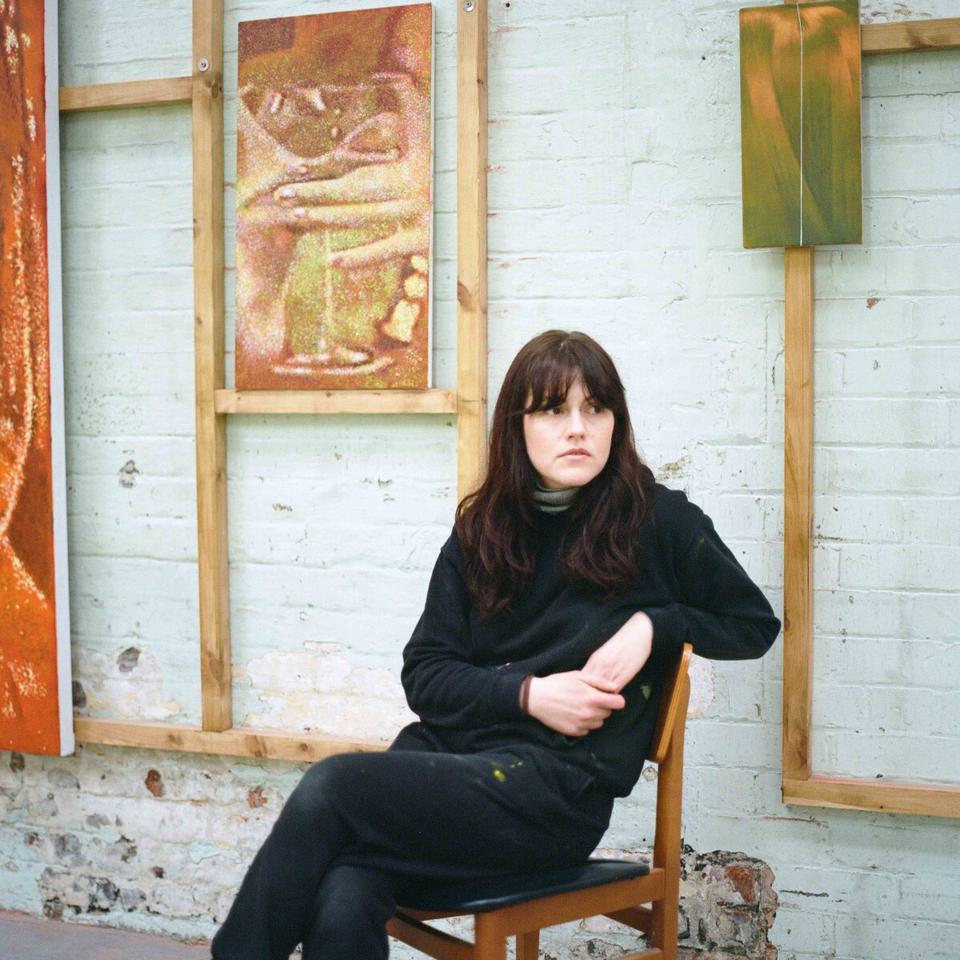 23 February - 16 April 2023 | Manchester, UK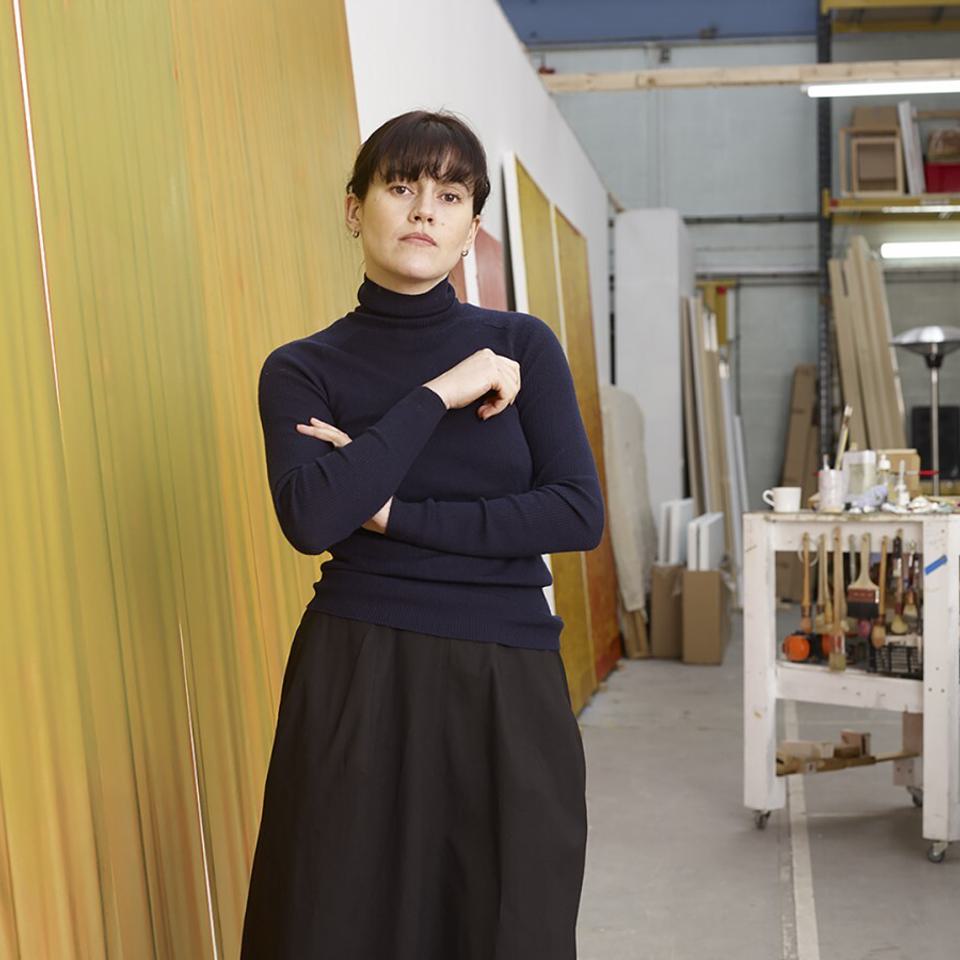 ---