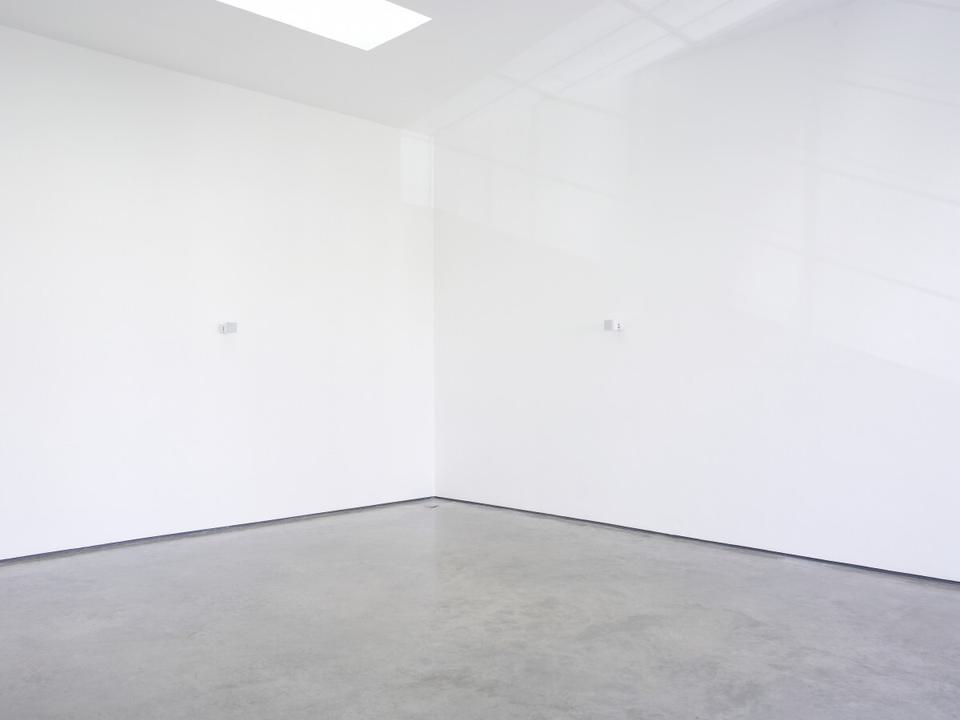 29 February – 29 March 2008
Dates
29 February – 29 March 2008
White Cube Hoxton Square presented an exhibition of new work by Kris Martin; the artist's first with the gallery. Martin is known for work that explores, with subtle and elegant gestures, our sense of time and immateriality.
In an interview, Martin remarked that he considers 'every single piece as an invitation for the viewer to reflect'. This statement reveals the extent to which the artist asks the viewer to participate in creating the meaning and function of his work. His objects and interventions provoke a state of mind – an occasion to consider a situation or predicament – as much as they create a visual experience. At the Frieze Art Fair in 2007, for instance, Martin orchestrated an intervention amid the hubbub of the opening reception. Without prior warning, a woman's voice came over the loudspeakers and asked fairgoers to observe 'one minute of silence for no reason. For nobody. For nothing. Just one minute for yourself.' The work removed the viewers from the everyday activity of looking at and dealing in art, and allowed them to enter a new, seemingly free mental space of pure contemplation. The work itself is a kind of absence that demanded a heightened level of vigilance to the present moment and one's immediate surroundings. Other works take the form of a kind of riddle. 100 Years (2004) looks like an inert metal ball, but is – according to the artist – a bomb set to explode in 2104. The work sets off a number of questions about the value of objects invested with ideas by an artist, the sincerity of those ideas, and the transience of the artistic gesture.

For his exhibition at White Cube Hoxton Square, Martin presented a sound installation entitled What's the Time? Two speakers, barely visible in the almost empty gallery, carry on a ceaseless, repetitive conversation. In addition to the sound piece, a fragment of Flemish porcelain, from a series entitled Pars Pro, was mounted and framed like priceless relic. These insignificant chips of porcelain depict scenes – such as a lady and a swan or a segment of landscape – that are broken from their original context to create echoes of a lost world.
Kris Martin was born in 1972 and is based in Ghent, Belgium. Solo shows include Marc Foxx, Los Angeles (2008), P.S.1, MoMA, New York (2007), Sies + Höke Galerie, Düsseldorf (2007) and Johann König, Berlin (2006). Group shows include Traces du sacré, Centre Pompidou, Paris (2008), Passengers, Wattis Institute for Contemporary Art, San Francisco (2007), 'Learn to Read', Tate Modern, London (2007) and 'Of Mice and Men: 4th Berlin Biennial for Contemporary Art' (2006).