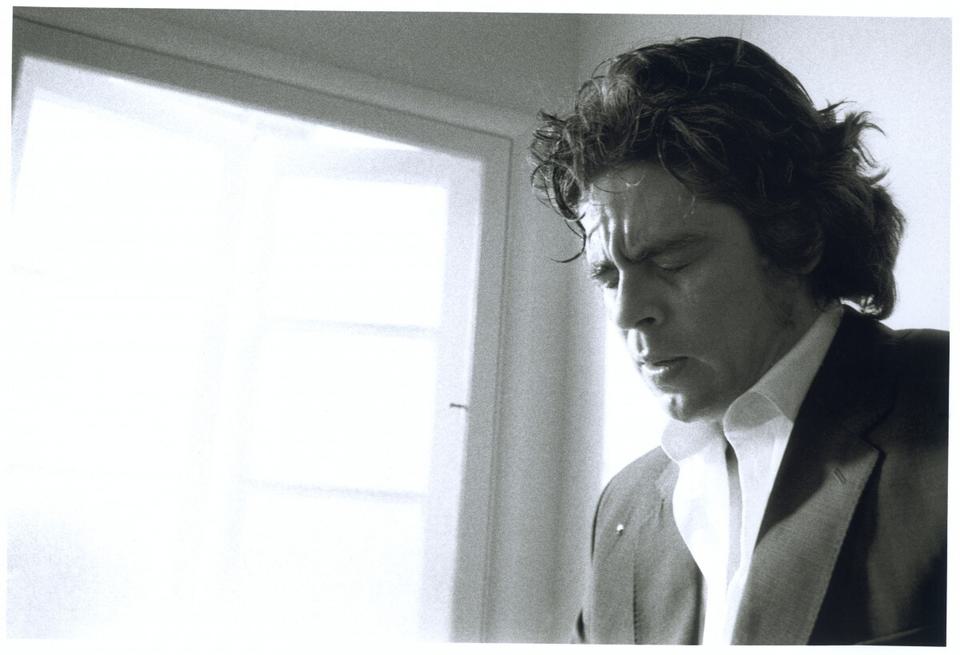 29 October – 4 December 2004
Dates
29 October – 4 December 2004
White Cube Hoxton Square presented an exhibition of photographs by British artist Sam Taylor-Wood including two new series; Crying Men and Self Portrait Suspended.

Taylor-Wood's work explores our physical and emotional limits, often using enigmatic and subversive images to investigate the contemporary psyche. For her series of Crying Men pictures, Taylor-Wood photographed a group of well-known actors – including Sean Penn, Benicio del Toro, Dustin Hoffman and Willem Dafoe – in various states of emotional break down. Despite their fame, these are not portraits of celebrity in the manner of Andy Warhol, but are instead stripped down, close-up documents of a supremely emotional performance, each actor being directed by the artist to cry in front of the camera. Their crying is always individual, despite the fact that these men have learnt to express their feelings on command. A dishevelled Philip Seymour-Hoffmann, for example, sits on the edge of his bed in quiet melancholy. Paul Newman covers his emotion with his hand, his face lined with experience and Laurence Fishburne, pictured straight on with a saintly halo of light above his head, has tears which are exuberant and decorative in the manner of a Renaissance saint. In these works, Taylor-Wood seems to examine vulnerable masculinity, classically framed but seen through the female gaze, in the same manner as her recent video portrait of footballer David Beckham, David, glimpsed lying asleep on his bed virtually motionless for over an hour. 'The Crying Men' photographs are multi-layered in the sense that they toy with a suggestive, underlying truth that is never revealed, arousing desire in the viewer for resolution while always leaving it unsatisfied.
In a very different way, Taylor-Wood's series of works entitled 'Self Portrait Suspended' also test the physical boundaries of the human body, this time her own body, shot in gravity-defying space against the simple background of her studio wall. The artist appears recumbent, falling in elegant poses that suggest languor rather than swift movement, levitation rather than falling. The artist suspended herself using ropes with the help of a bondage expert, but digitally removed the ropes in the picture to achieve what she describes as 'a moment of absolute release and freedom'.

Taylor-Wood has often created 'impossible' scenarios in her work, notably in two films: Strings and Ascension. In Ascension, the artist created a dark and macabre mise-en-scène: a man, dressed in a suit and tie, lies prone on the ground while another man, also dressed in a suit, tap dances nonchalantly on his chest, a dove perched on his head. For Strings, the artist filmed a quartet playing a melancholy piece by Tchaikovsky (Andante ma non tanto from Strings Quartet No. 2 in F major, op. 22). Seemingly quite unknown to them, above their heads, a male ballet dancer dances in mid air, his body suspended by fine wires. Like Strings, Taylor-Wood's series of self portraits work on an intuitive level, opening up a fantastical space using the barest possible means, recalling childhood fantasies as much as historical religious painting.