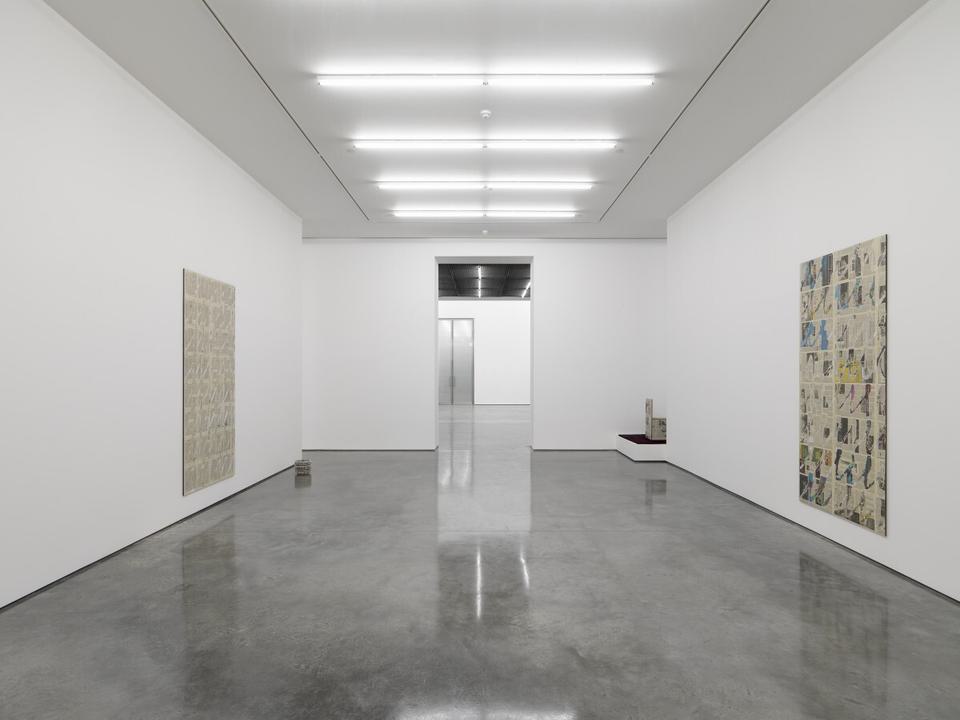 9 December 2011 – 26 February 2012
Dates
9 December 2011 – 26 February 2012
Location
144 – 152 Bermondsey Street
London SE1 3TQ

Nikolas Gambaroff's work questions the process of painting and its support structures by deconstructing and re-evaluating traditional methods of production and display. In his exhibition 'Male Fantasies', Gambaroff dissected the materiality of the medium to explore the space in which it is presented.
With each of the wall-works, all from 2011, the calligraphic gesture of these predominantly abstract compositions, fuses the performative and conceptual activities of painting into one process. The paintings did not only inhabit the space, but expanded into the realm of sculpture by being broken down and reconfigured into consoles and chairs. Painted carpets, stacks of plates, and stools are domestic furnishings displaced in an otherwise vacant gallery environment. With one chair constructed from a painting hanging on the wall and not utilised, and another on a platform both blocking a walkway and on display, viewers were confronted by a painting practice that situates itself outside conventional display methods.

Gambaroff questions old and new traditions, leaving the definition of painting unresolved whilst testing its very mode of presentation.
Nikolas Gambaroff was born in Germany in 1979, he lives and works in New York City.