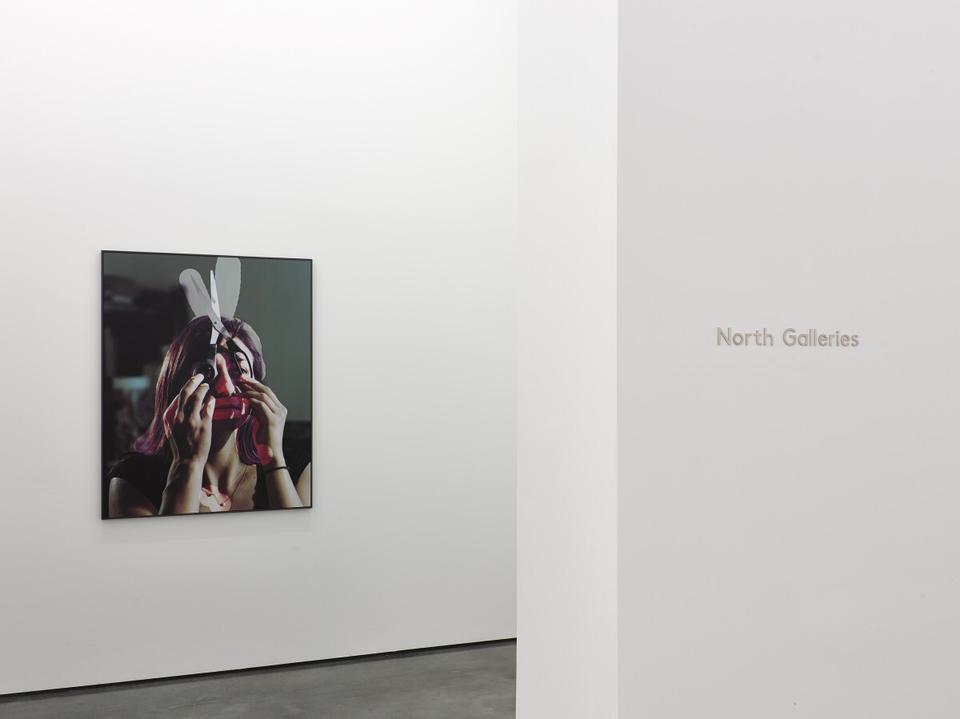 Dates
1 May – 7 July 2013
Location
144 – 152 Bermondsey Street
London SE1 3TQ

Lucas Blalock plays with the conventions of photography by exploring its limits and inherent contradictions. He examines not only the photograph's subject but also the internal information of its making. Transposing Bertholt Brecht's theory of alienation into photography by making the mechanics of the tools of production an evident part of the picture, Blalock then forces the viewer to question the conflicting realities set before them and, in turn, the contemporary condition of photography itself.

Blalock's pictures begin by photographing with an analog view camera and then, like most photographs today, are processed through the computer using Photoshop. Blalock's process is transparent and the marks and gestures left by both him and the computer are clearly visible.
The resultant images can recall conventional portraiture, advertising and landscapes before being subjected to evident digital manipulation. In Coffee Maker (2012) a stove-top espresso maker is digitally redoubled from competing vantage points suggesting a kind of Surrealist aluminium flower, while in Figure (2012) a curled jump rope has been aggressively punctured several times using the Photoshop cloning tool.

Blalock also makes un-manipulated photographs, such as Photo Opportunity (Nina and I) (2009), where the artist and a friend are depicted jovially poking their heads through a cartoon cut-out of a couple dressed in lederhosen and dirndl, a picture that is as absurd as it is tender. This tension, between straight and manipulated conditions, begs new categories and challenges the coherent possibilities of the photographic image.

By creating undecipherable, frequently humorous and sometimes brusque moments in the work, Blalock opens up an unencumbered relationship between viewer and image. Blalock's pictures leave a residue, acting at once individually and in tandem. In the artist's words, the images 'stutter or become guttural or foreign in articulation' creating their own world of surprises that suggest a larger imagined reality in which we all take part.

Lucas Blalock was born in 1978 in Asheville, North Carolina and lives and works in Los Angeles and New York. In 2013 Lucas will graduate from UCLA with an MFA. Recent exhibitions include 'New Pictures of Common Objects' at MoMA PS1, New York (2013); 'Second Nature: Abstract Photography Then and Now', at DeCordova Sculpture Park and Museum, Lincoln, MA (2012-13)and 'Towards a Warm Math', curated by Chris Wiley, On Stellar Rays, New York (2012). Forthcoming solo shows include Ramkien Crucible, New York, September 2013.