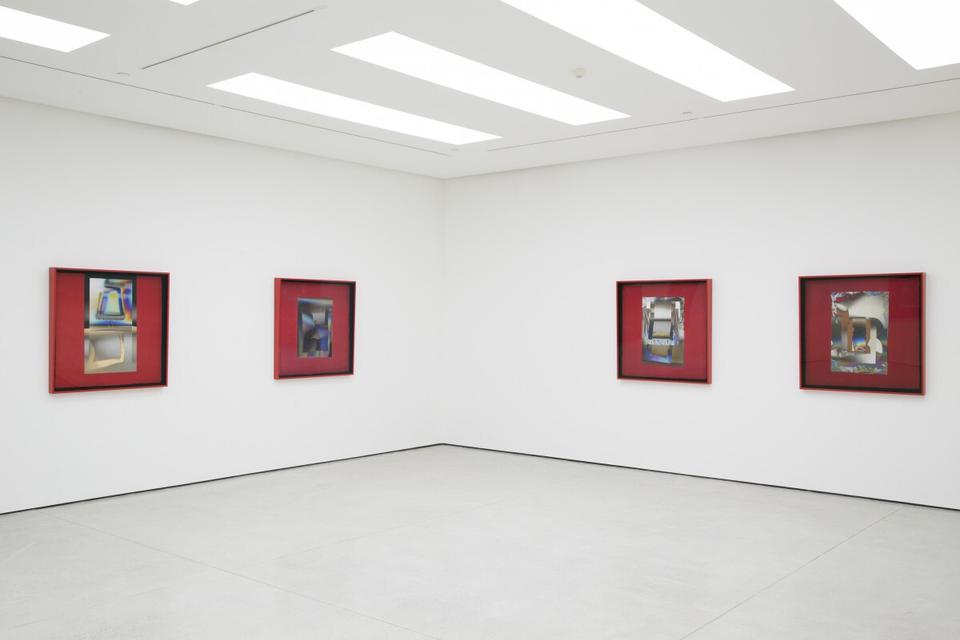 11 September – 15 November 2014
Dates
11 September – 15 November 2014
Location
50 Connaught Road Central
Hong Kong
This exhibition, his first in Hong Kong, included a new series of sculpture and works on paper. Bell's career has spanned 50 years, but throughout he has focused on light and the interface of surface. A tireless experimenter, his methodology is characterised by spontaneity, intuition and improvisation evidenced in works that have ranged from the small scale to total environments and large installations.
Bell began his career in the early 1960s as a painter but soon made constructions and then sculpture. It was through his sculptural practice that he discovered an industrial metallic plating process that produced gradient coated glass, paper and plastic surfaces, a process that could visually create virtual spatial volume and translucency of an object. This technique, which Bell continues to explore today, led him to create his key works, such as the signature glass 'Cube' and 'Standing Wall' sculptures. For this exhibition, Bell created a new group of 'Light Knots' which also utilise this process. These gravity-defying, weightless sculptures are formed from pliable, curvaceous-shaped sheets of polyester film that have been coated with various metals and quartz. The fluid sheets are then knotted to create complex spatial mirrored forms which transmit, absorb and reflect the light in their direct surroundings. Bell frequently hangs his 'Light Knot' sculptures from the ceiling, but in this case, they were suspended or trapped within Optium cases. Their highly dynamic forms, frozen in motion like his graceful, three-dimensional 'Vapor Drawings' seem to shift into multi-layers of shapes and light.

Likewise, Bell's series of collages on red Hiromi paper play with ideas of perception and notions of spatial ambiguity. Bell refers to the language of Cubism in these works – in particular to its dynamic collision of visual planes – through layered rectangles of mirrored materials placed on a vivid red background. While the works are purely abstract and two-dimensional, their forms reflect surfaces creating a shimmering vortex of depth and light, emitting a rainbow of colours that is made visible through the interference of light at various wavelengths hitting the work's surface.