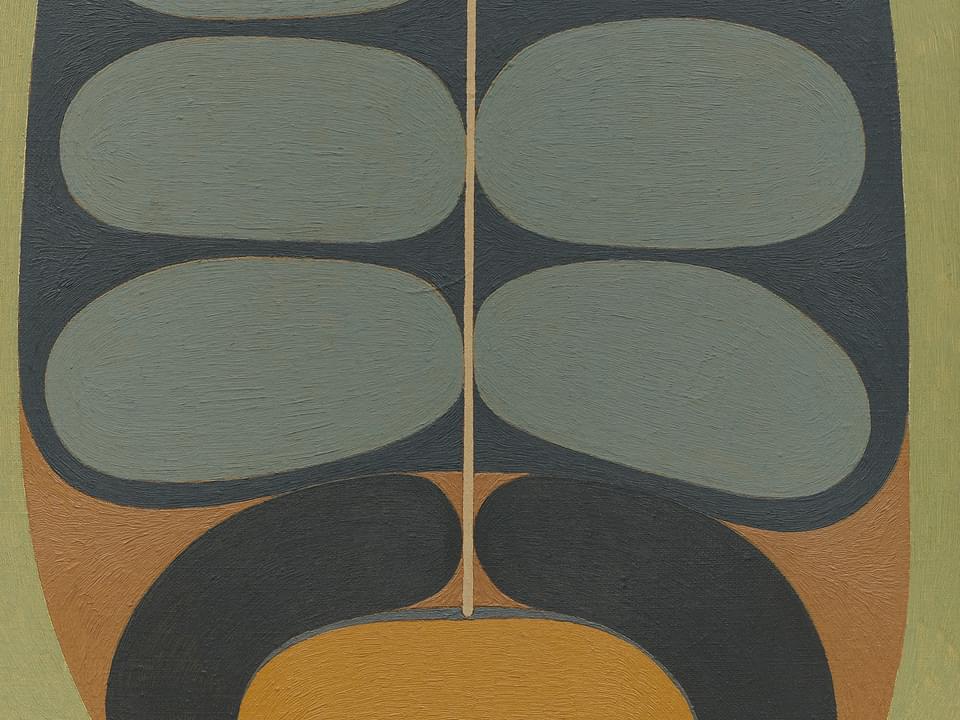 Léon Wuidar
Inside the White Cube
Léon Wuidar
7 September – 8 October 2022
Dates
7 September – 8 October 2022
Location
25 – 26 Mason's Yard
London SW1Y 6BU

White Cube is pleased to present an exhibition of paintings by Léon Wuidar at Mason's Yard, London. Featuring works from the early 1960s up to the mid-1980s, the selection traces Wuidar's evolution in geometric abstraction across a defining period of his career.
Often citing childhood memories of a post-war Belgium in ruins as a key influence, as well as his friendship with the late architect Charles Vandenhove, Wuidar's painting is deeply rooted in the vocabulary of architecture. Wuidar met Vandenhove in the 1960s, and still lives and works in the Brutalist house and studio in Esneux, near Liège, which the architect designed. 'A house is an assembly of geometric shapes, so Vandenhove and I have a common vocabulary,' the artist has said.

Wuidar's early paintings from the 1960s reflect his long-standing interest in the work of Paul Klee, and the cubist-surrealist posters of Adolphe Mouron Cassandre. Wuidar's palette during this period was predominantly neutral, employing earthy tones and bearing basic representational motifs intended to be evocative and associative rather than emblematic. The composition of Comme un fruit étrange dans la bouche (1967), for example, revolves around what the artist has identified as 'the Pharaoh's cartouche', a rectangle with rounded ends. Paintings such as this demonstrate the artist's systematic and suggestive use of shapes, and a love of the 'naivety' that he has found in ancient Egyptian art. Elsewhere, recognisable details – a face, an eye or a spider – have been made distinct, executed with a clarity and precision that at once accentuates the absurdity of their presence and, in the case of Composition avec des chevrons (1968) and Arlequin à l'oeil, 21 mai 66 (1966), their co-existence with a greater pattern or plane.

'In the mid-1960s, I switched to a painting style free of any realism, but without denying myself the occasional allusion to the visible world,' Wuidar states. 'This to and fro between oblique art and the visible world is a game I cannot stop playing. However, this game does not prevent me from being serious and spiritual at the same time, and that defines my entire oeuvre.'

The dynamic interplay of form between curved and rectilinear lines and shapes evident in the 1960s paintings, continues in Wuidar's works from the 1970s, which also make use of borders, frames and compartmentalised areas within their compositions. Works such as Vanité, 12 avril 68 (1968) and Composition au trait interrompu, 21 juillet 79 (1979) are increasingly informed by graphic procedures – of reduction, stylisation and bold outlines – and exhibit an insistent connection to an architectonic machinery. Assemblages of triangles and quadrangles allude to buildings, corridors and rooms, and yet, a quiet domesticity pervades the paintings, in part owing to their humble format. As the artist remarks, 'My paintings are like an interior. Small paintings of the 17th century with modest themes, or even the work of Italian painter and printmaker Giorgio Morandi, radiate this same sense of intimacy.'

In the 1980s paintings 18 novembre 82 (1982) and 20 juin 85 (1985), a vertical or horizontal bisecting line becomes the organising principle for the compositions. Deceptively straightforward, their titles imbue the work with the artist's vivid temporal awareness by referring to a particular day, month and year. 'Exactly like a writer who keeps a diary for the sake of writing', in the 1970s the artist began a daily habit of drawing in sketchbooks, a personal ritual that to this day remains integral to his process. Now in his mid-80s, Wuidar's work testifies to a lifetime of painterly exploration and the preservation of a unique presence that, as Hans Ulrich Obrist has noted, arises from 'radical simplicity and extreme subtlety'.
Installation views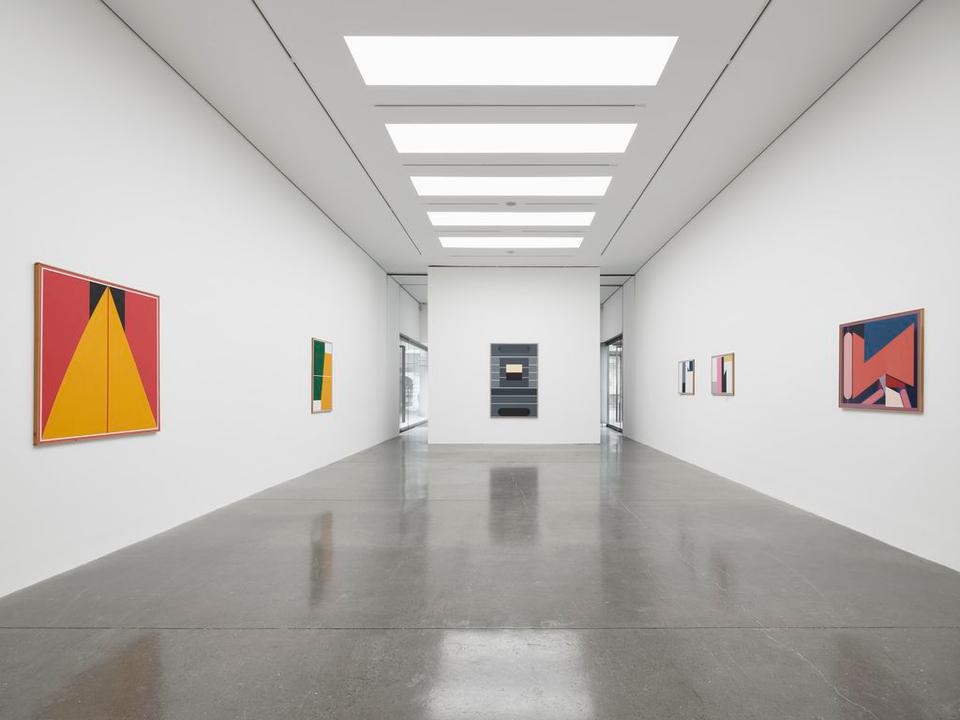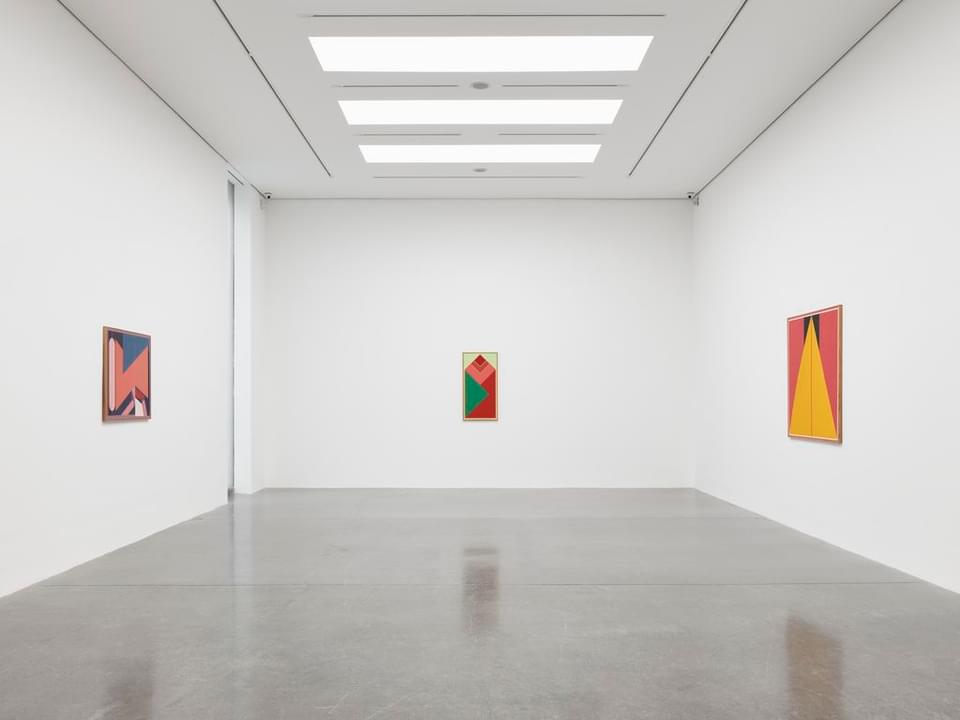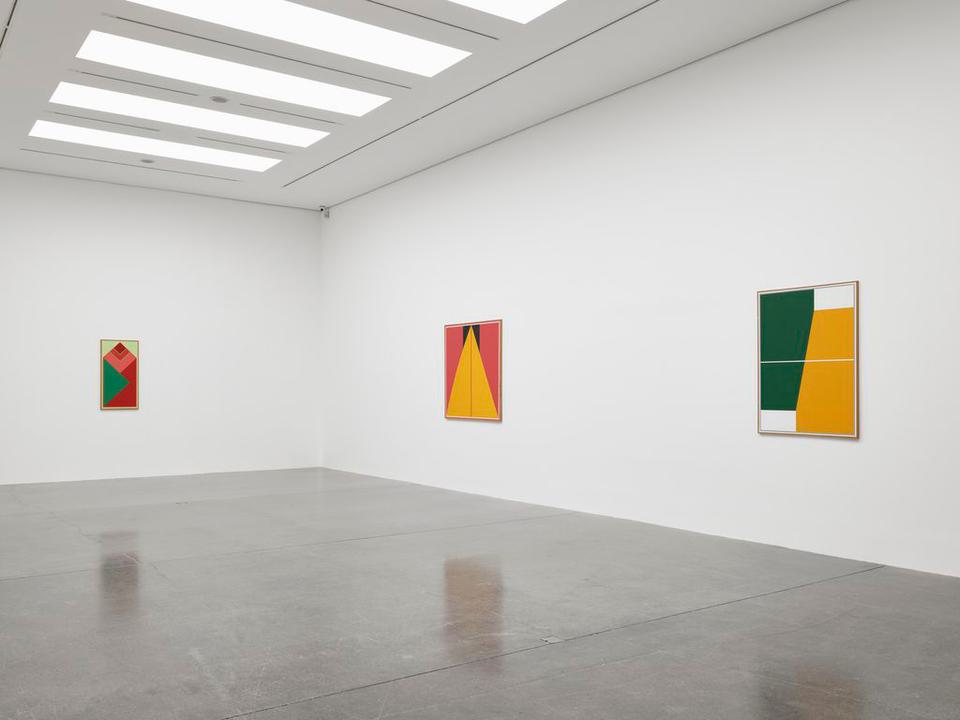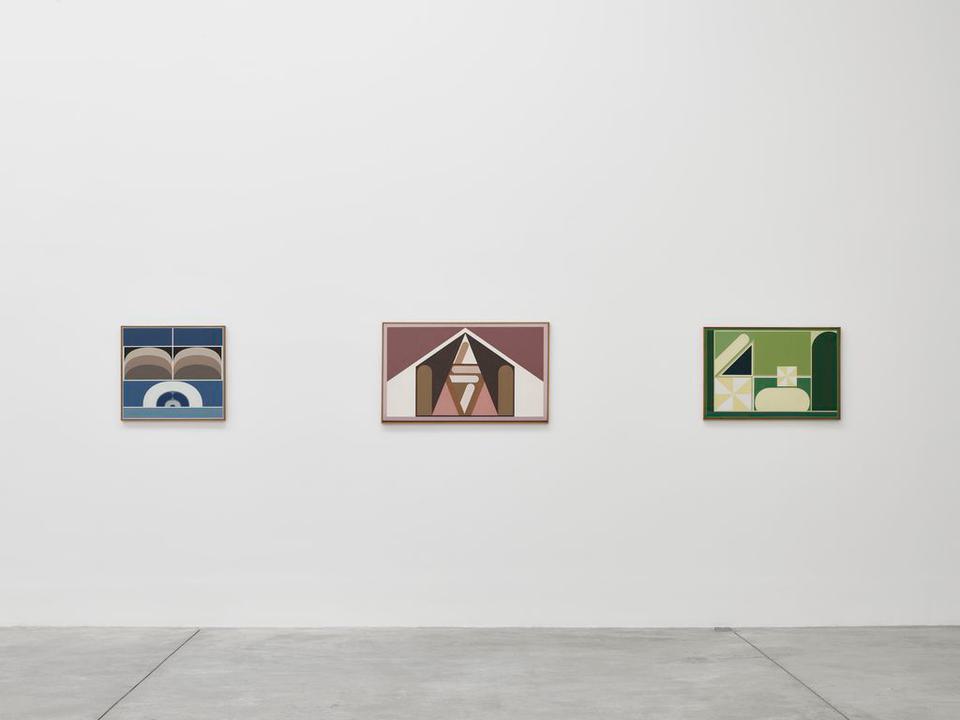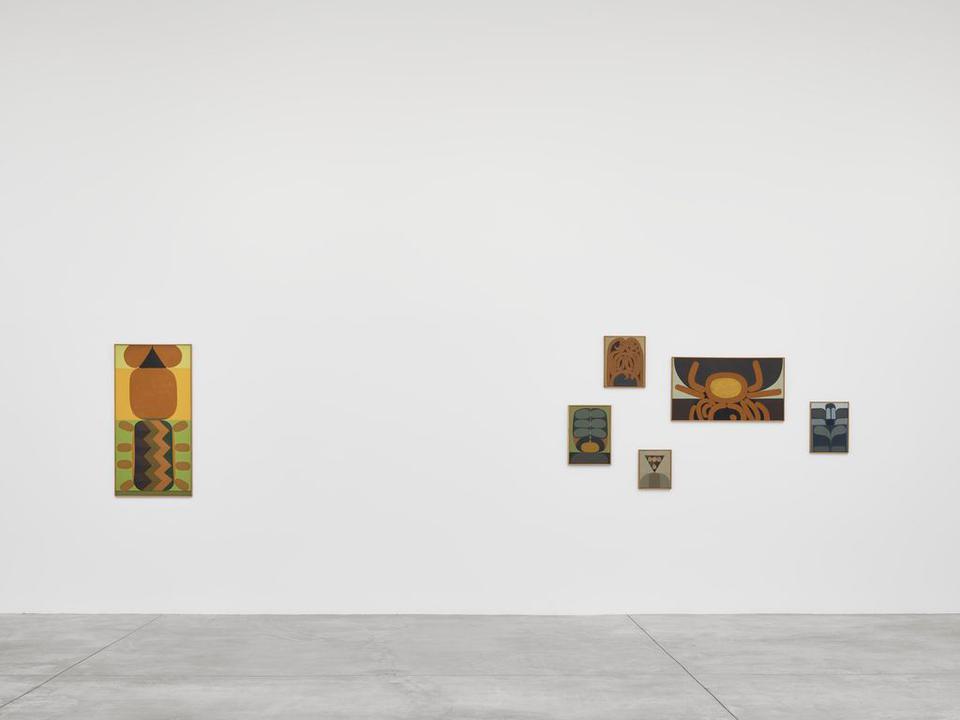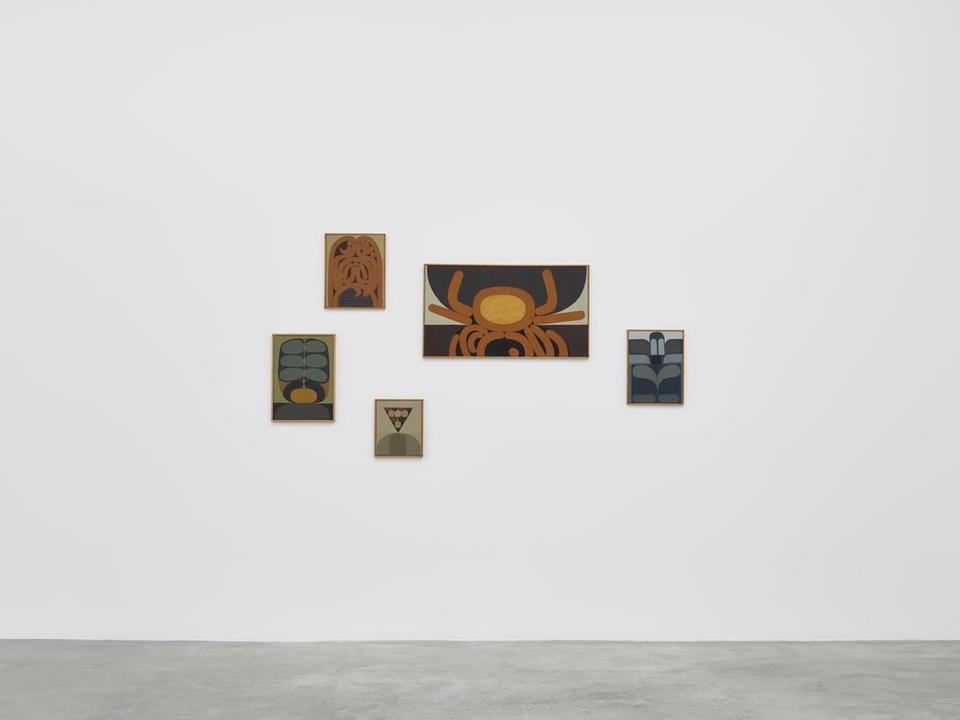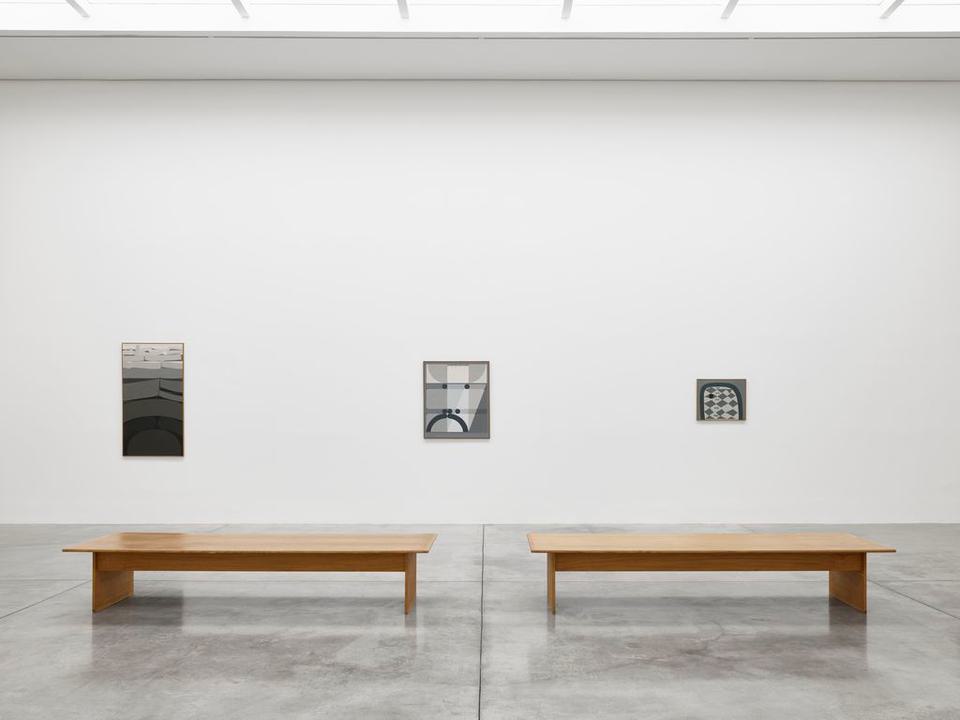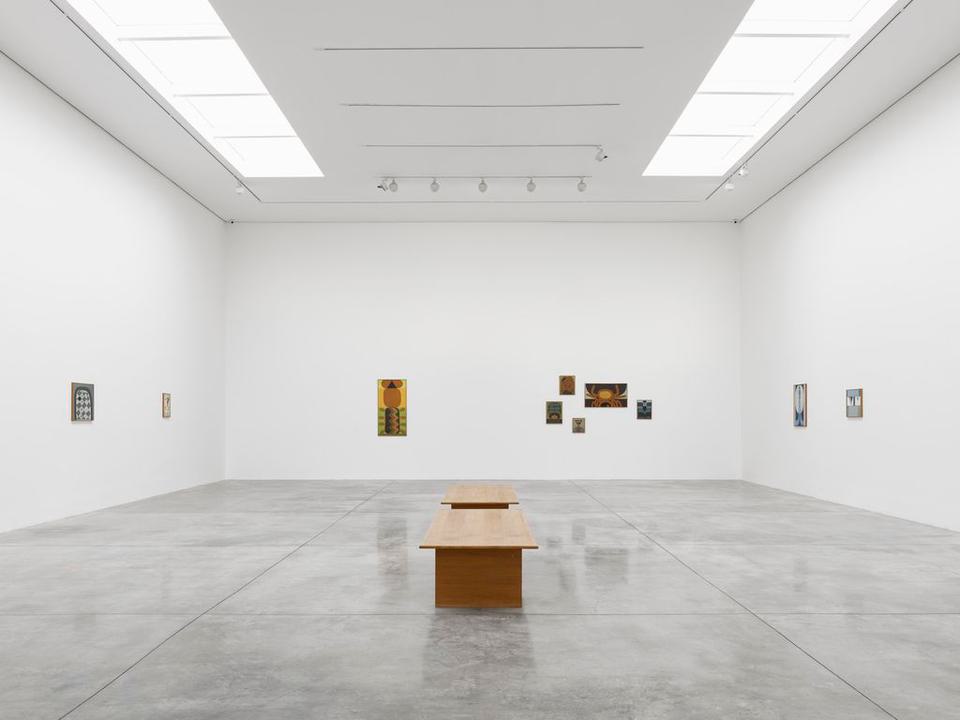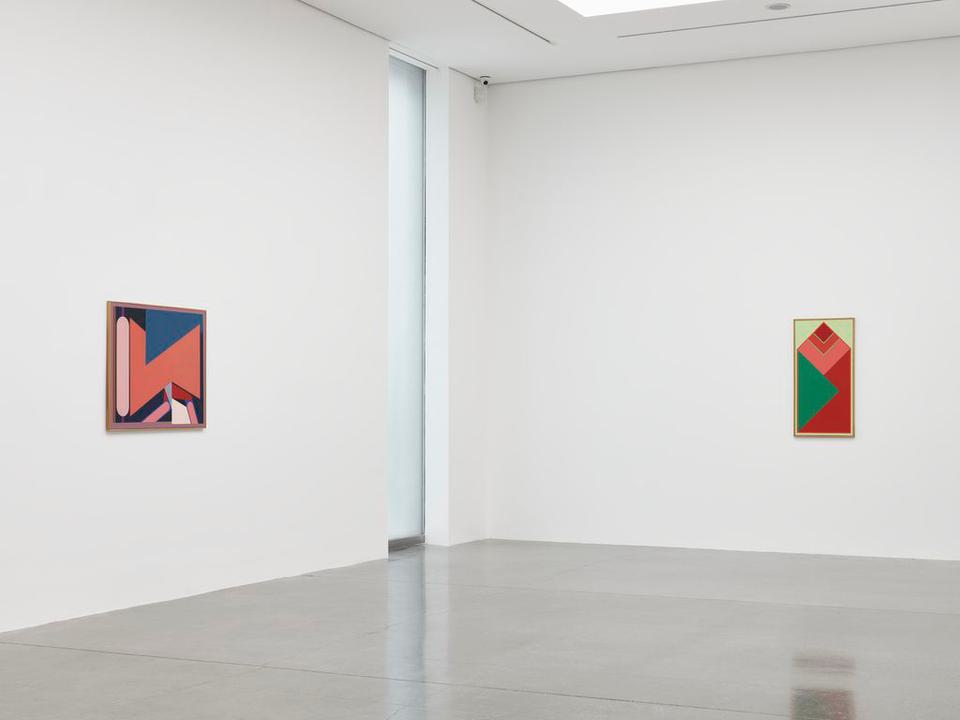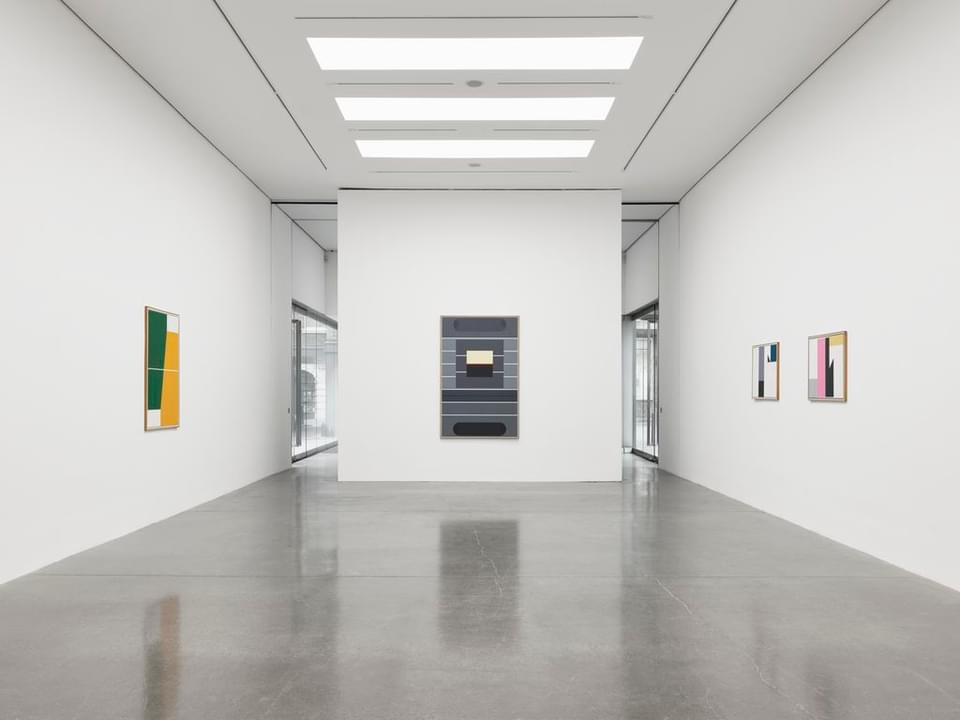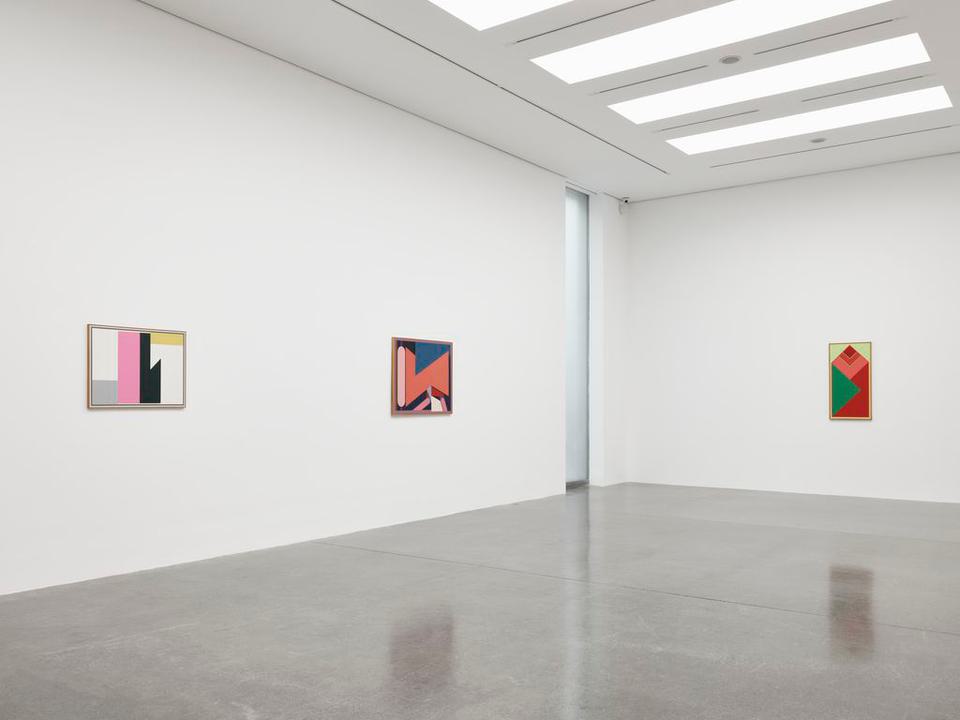 ---