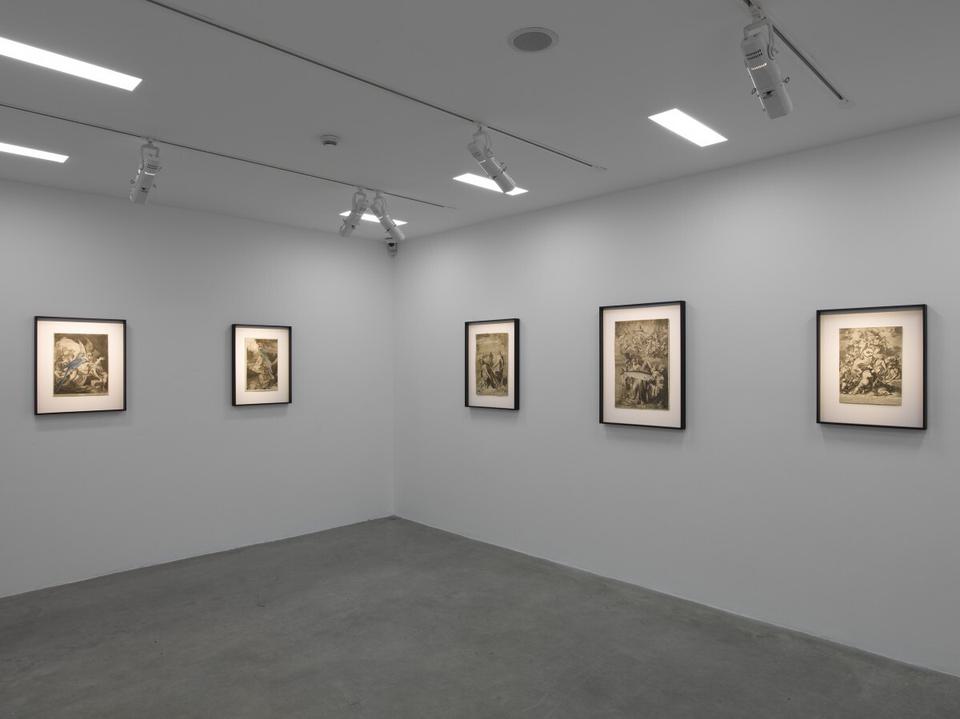 18 January – 16 March 2013
Dates
18 January – 16 March 2013
Location
25 – 26 Mason's Yard
London SW1Y 6BU

Martin's practice has consistently combined deft, conceptual gestures with an emphasis on sculptural materials and forms. Often he alters found objects and literary works, or lifts from existing systems and structures. This exhibition presented three new series of works by Martin, each furthering the artist's ongoing interest in themes of destiny, chance, time and material transformation.
Martin often veers between monumentality and the subtlest of immaterial gestures, sometimes combining the two to forge unexpected resonances and forms. For this exhibition the artist used the ancient technique of lost wax casting to cast the emptied husks of honey combs in bronze. Rendering these fragile, discarded structures in the solidity and durability of bronze, the artist lends permanence to a transient form and draws attention to sculpture's transformative processes, as it turns nature into artifice.

Frequently his work brings together an engagement with fundamental existential issues with a wry sense of humour and play. That the idea of play and the notion of death can sometimes be contiguous is at the centre-point of a second sculptural series in the exhibition. The work is comprised of an installation of 104 standing stones filling the lower ground floor of the gallery. Cut into the shape of gravestones and arranged in the formation of dominos, these blank slates could suggest either a cemetery or a deck of tiles, waiting to fall. The work raises questions about chance and fate, themes relevant also to the phenomenon of the 'domino effect', in which a small, accidental occurrence can, through a linked sequence of events, lead quickly to an inevitable end.

The artist offers a whimsical counterpoint to the two sculptural series with a suite of small collages made from antique prints. Employing a familiar strategy in his work, he has remade these found documents in subtle ways, creating new narratives and layers of meaning.

In this exhibition, as in much of Martin's practice, objects and images from everyday life had been transformed and repositioned. In doing so the artist poses questions about cause and effect, transience and continuity and opens up new spaces for reflection, resistance, creativity and thought.