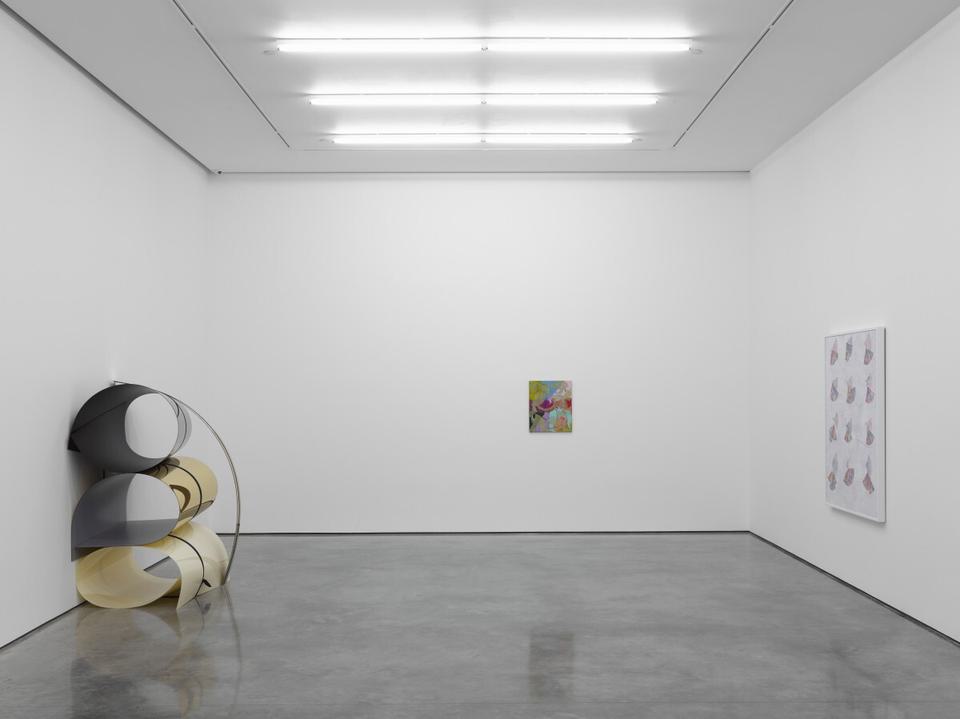 Dates
20 July – 26 August 2012
Location
144 – 152 Bermondsey Street
London SE1 3TQ

Physical negotiations with material and a bold relationship to colour are central to Julia Dault's artistic practice. Informed by, but not adhering to, Minimalism, Dault's richly textured paintings and sculptures suggest fantastical tendencies in their manipulated materiality. Combining surprise and discovery, her paintings are multi-layered illusions that play with our sense of depth by both removing and re-applying paint onto different surfaces.
Dault often incorporates unusual materials such as pleather, silk and spandex instead of canvas as the painting's ground. After building up colour through layers of vinyl and paint, she then exposes these underlying support materials through a process of removal, taking away areas of paint using a plasterers' comb or other similar utensil. Through these expressive gestures kaleidoscopic patterns emerge, evocative of styles associated with disco and bling. In the painting Jordache (2012), for example, a silkscreen squeegee creates sharp-edged, fan-like gestures that cut away the black paint. Such twists and turns reveal an array of colours beneath the once monochrome surface and document the artist's rhythmic gestures.

In her sculptural works, always built by the artist on site, string and knots keep the forms fixed to the wall, whilst Plexiglas and Formica bend and fold to create undulating abstract forms that appear ready to burst or collapse at any moment. The sculptures have a potential energy that encourages viewers to navigate open space while still engaging in a closer relationship with their construction. Each sculpture is titled with a stamp documenting the amount of time it took to complete; each work is contingent on Dault's strength and energy at the time. The sculptures, much like the paintings, document Dault's bodily engagement with the material, her mark always present through colour and form.