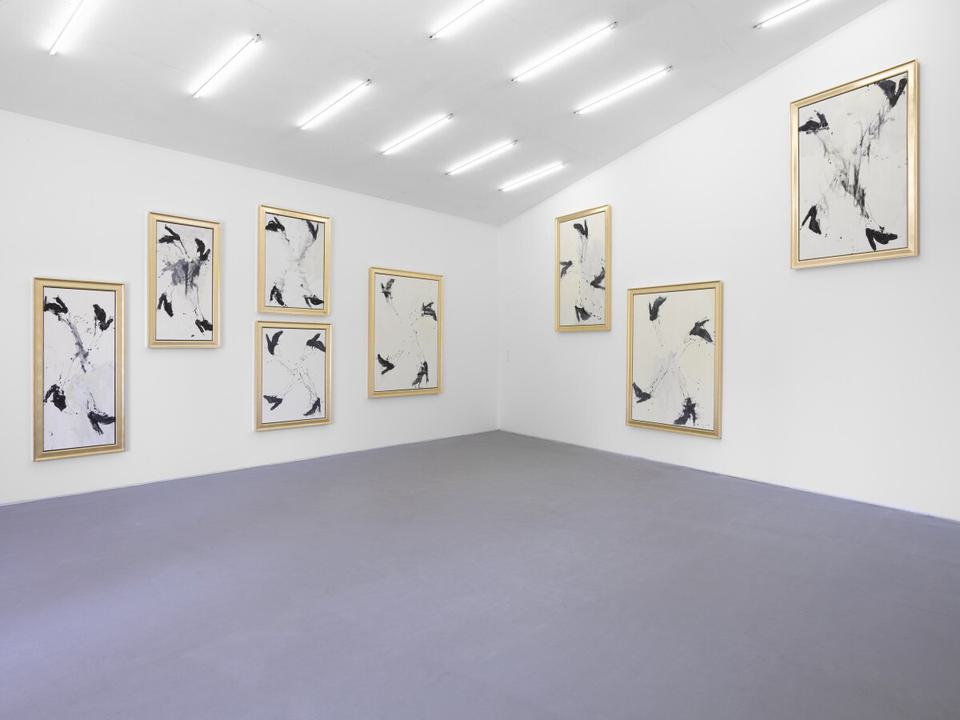 Dates
21 May – 30 August 2015
This exhibition was the inaugural presentation of 'White Cube at Glyndebourne', a partnership which will provide the opportunity to show the work of internationally acclaimed artists to new audiences as part of Glyndebourne's world renowned opera programme.

Born in 1938 in Saxony, Baselitz is a painter, printmaker, sculptor and draughtsman, whose distinguished career has spanned more than fifty years, during which he has created works that have consistently challenged the mainstream. Exploring collective, historical and personal themes, Baselitz's works connect deeply to German history and literature, as well as to the iconography and rural landscape of his childhood.

For this exhibition, Baselitz created a series of new paintings all of which focus on the leg and the foot. An important early motif which he has returned to and explored so often it also functions as emblematic self-portrait.

The Glyndebourne paintings should be seen as part of an evolution of this motif – a series of differently sized canvases on pale ground, enclosed in golden frames – mining and testing the motif again with stubborn insistence. Legs spin clockwise and counter-clockwise like mysterious turntables, while their cryptic titles accentuate this musical association by referencing Bach, Mozart and Wagner as well as hurdy-gurdy and folk music: these new paintings embody lightness, playfulness, expectation and musicality.

Exhibition: The exhibition was open to ticket holders during the Festival, which opened on May 21 and ran until August 30.It will took place in the grounds of Glyndebourne, in an exhibition space created by award-winning architectural studio Carmody Groarke.The exhibition was curated by Andrea Schlieker, Director, Commissions and External Projects, White Cube.

A fully illustrated catalogue, with a text written by Andrea Schlieker, was published to coincide with the exhibition.