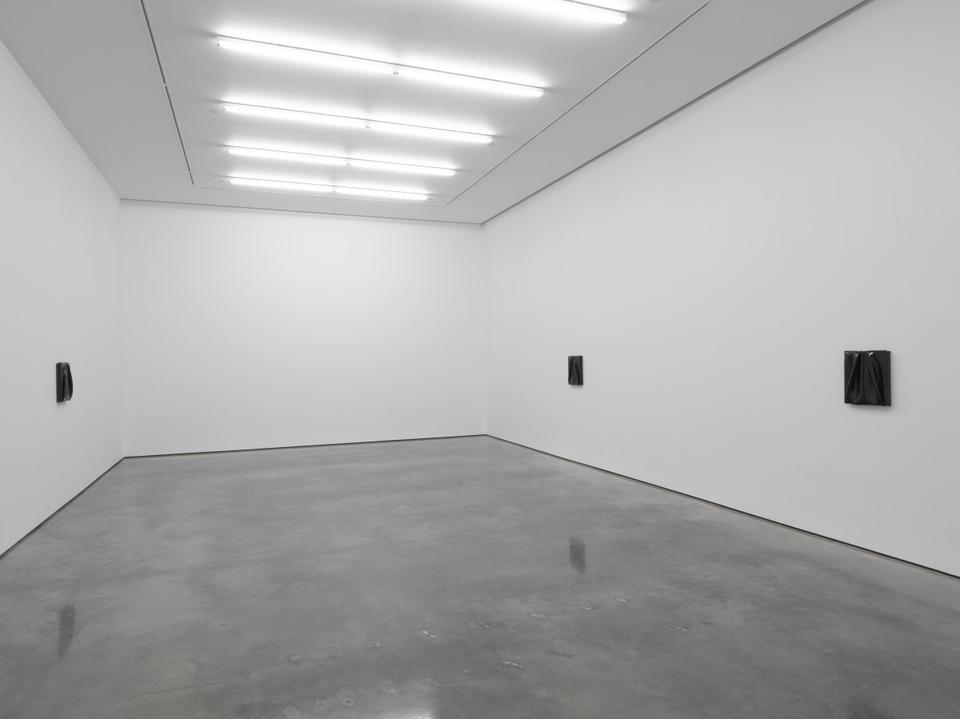 Inside the White Cube
20 July – 26 August 2012
Dates
20 July – 26 August 2012
Location
144 – 152 Bermondsey Street
London SE1 3TQ

Daniel Turner is a Brooklyn-based artist who originally trained as a painter but has since expanded his practice beyond the conventions of the medium. In fact, his conceptual work questions the spatial dimensions of the picture plane and the ephemeral nature of painting itself. In 2006, for example, Turner burnt all the paintings that he had produced since 1997 in an action entitled Burning an Entire Body of Work and, out of their transformation into ashes, a new body of work emerged that captured this process of dissolution.
In Turner's work there is an inventive and physical use of industrial materials – from kerosene, charcoal, soot and rust; the raw products of burning, oxidization and corrosion. Originally from Portsmouth, on the coast of Virginia, he recounts the significance of his upbringing and of helping his father, a scrap metal merchant, who worked in the city's industrial dockyards: "I worked alongside my father for years salvaging and recycling scrap metals. Around the same time I was trying to engage this process through means of a two-dimensional plane. Eventually this made less and less sense to me, leading me to the actual breaking down of the material at hand. The alchemical and ephemeral properties of materials and their polar opposition to the framework of a seemingly sterile environment continue to interest me today."

Turner captures a similarly transformative process in a series of 'paintings' entitled '5150'. These wall-based works, encase bitumen emulsion between two sheets of transparent vinyl mounted onto wood. The vinyl seals the bitument inside so that the liquid never fully solidifies, creating a sense of perpetual movement within the work. Turner uses tar or Bitumen, both black oils and viscous, since they are a naturally occurring by-product of decomposed organic material and have been employed for centuries in diverse uses ranging from sealants for buildings to medical ointments for skin.

As a guard invigilating at the New Museum in New York, Turner observed how the accidental scuff marks left by visitors on the sacred walls of the 'white cube' became traces of their unique encounters with that space. From this experience he developed a series of site-specific wall rubbings using steel wool which the critic, Bozidar Brazda described as "a contemporary sfumato painting". Almost a metaphysical imprint, these cloud-like drawings create a heightened temporal and physiological effect within the space, marking both the presence and absence of the artist's body.

Daniel Turner was born in Portsmouth, Virginia in 1983 and currently lives and works in Brooklyn, New York. Recent exhibitions include: 'Expanded Painting', Prague Biennale 5 (2011) , 'Mariana', The Journal Gallery, Brooklyn (2011), 'Modern Talking', Muzeul National de Arta din Cluj-Napoca, Romania (2012) and 'A Rebours', Adam Lindemann Foundation, New York (2012).