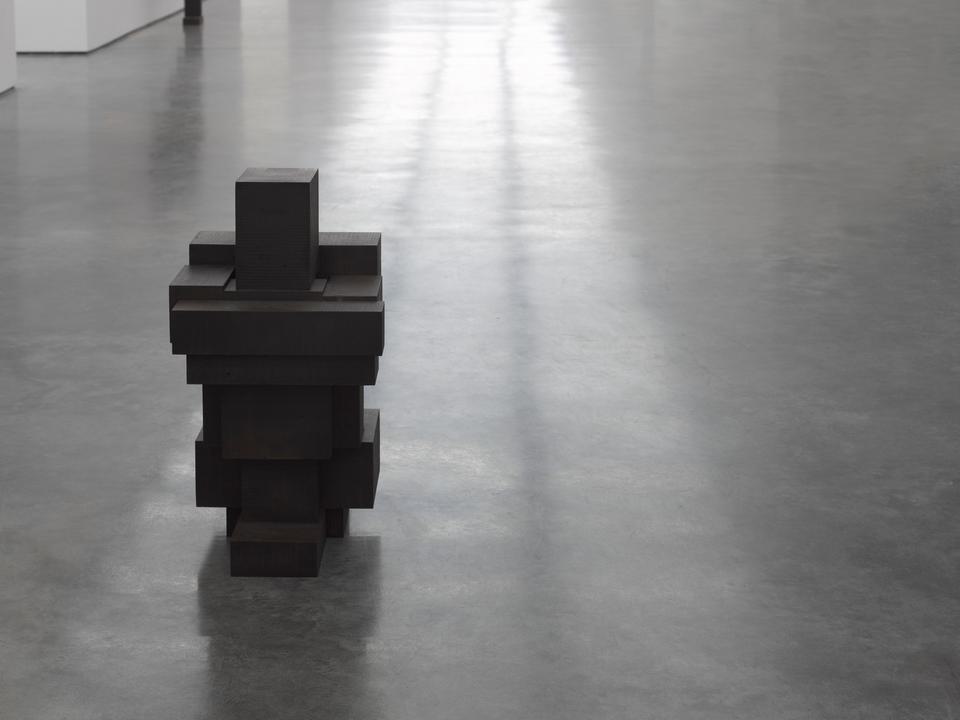 Model
28 November 2012 – 10 February 2013
Dates
28 November 2012 – 10 February 2013
Location
144 – 152 Bermondsey Street
London SE1 3TQ

Challenging the physical possibilities of the gallery space, this ambitious exhibition investigated our experience of architecture through the body and of the body through architecture.

Made in direct response to the space of the South Galleries was the vast, new work Model (2012), which is also the title of the exhibition. Fabricated from 100 tonnes of weathering sheet steel, the work is both sculpture and building, human in form but at no point visible as a total figure. Visitors are able to enter the work through a 'foot' and journey through its inter-connected internal chambers, the sculpture demands that we adjust our pace and bend our bodies to its awkward yet absolute geometry. The experience of this analogy for the 'dark interior of the body' is guided by anticipation and memory and the direct and indirect light which penetrates the structure and which leads us on, as if through a labyrinth.
The central corridor of the gallery held new sculptures built of solid iron blocks whose uncompromising orthogonals belie their emotional punch. Propping up the architecture, articulating a corner or lying flat on the ground, these dark works tested the bounding condition of the space. Their sculptural language is highly reduced, in some cases so schematic that the body form is rendered purely abstract, but without any loss of human empathy.

The exhibition also featured a selection of Gormley's working models, installed on a series of tables. Revealing processes that can be both playful and disciplined, the installation suggests a workshop full of ideas and procedures, methods and materials. 
These works, together with a series of new expansion pieces, created an exhibition which powerfully extends Gormley's exploration of the body as a site of transformation.
A publication to accompany the exhibition, with an essay by art historian and critic, Michael Newman, will be available in January 2013. Please contact bookshop@whitecube.com for further information.
Installation Views