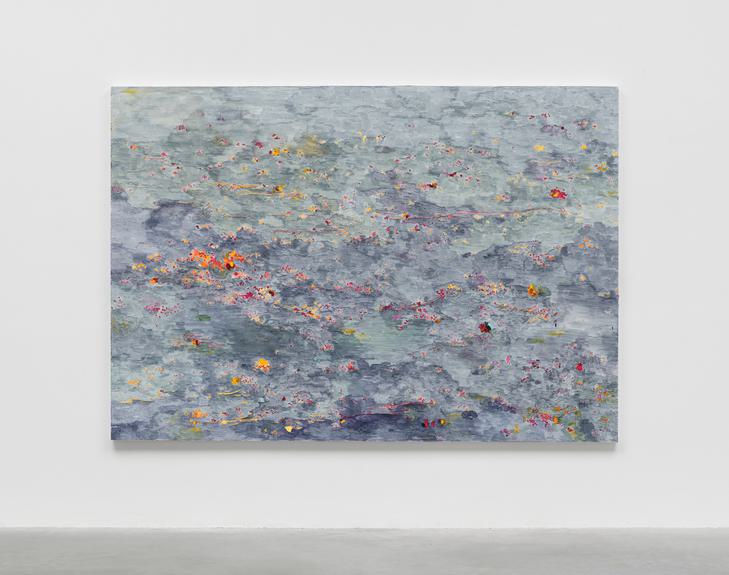 Marina Rheingantz
Lives and works in São Paulo
B. 1983
The work of Brazilian artist Marina Rheingantz expands the genre of landscape painting, with space seemingly unpopulated, time decelerated and detail momentarily preserved. Created through a varied application of paint, the artist presents place as indistinguishable from atmosphere as well as remembrance and emotional attachment, negotiating seemingly empty regions as accreted with time and resonant with affect. As vestigial repositories of life and conduits of time's passing, Rheingantz realises landscapes in the wake of activity long since evacuated: wastelands, ruins, training fields. At times adopting an aerial perspective or the suggestion of flight in her paintings, Rheingantz deconstructs topography into its loosest forms, articulating a lyrical suggestion of place that has been 'seen, sensed and remembered'.
Born in 1983 in rural Araraquara, where her family owned a farm, Rheingantz travelled across São Paulo as a child, visiting construction sites and studying the natural landscape of the country's south-eastern region. 'When I started painting, my practice was very connected with the landscape I grew up in. I felt bound to the wilderness and the feeling of being free', the artist recalled. Later, her work became less oriented towards the specific landscapes of her childhood as Rheingantz developed reference points from further afield, though rural contexts would continue to be a central fixture. Drawing from memories as well as her own photographs, her paintings embed fragmented memories of both real and imagined locales. In this way, Rheingantz's fragment or detail relates integrally to the composition in its entirety, contributing to the essence of a place as dissolute and impermanent, held in a state of foggy apprehension or nascent emergence.

Without definitive horizon lines or perspectival reference points, Rheingantz's paintings possess a transmutable quality. Often, they appear as ambiguous constellations of dispersed forms, hovering as though airborne and threatening to evaporate from view. From afar, they seem to ground the viewer in an overarching atmosphere, evoking images of sea cliffs, mountain regions, arid training fields (Treino, 2014), or boundless bodies of water (Todo mar tem um rio, 2018). In the case of Terra Líquida (2016), these cited elements are combined, giving rise to a composition where the variegated shades of blue compose a shifting, seemingly waterlogged expanse, fissuring into tributaries. The marshy setting is flecked with finely delineated detail signifying the setting of an abandoned equestrian training field, its hurdles toppled and obstacles collapsed, while the scene itself is subject to the changing elements. Rheingantz's paintings both reward and evade close scrutiny, with compositions often succumbing to the physicality of paint, the layered application of impasto and staccato brushwork dissolving the symbolism of the image into raw matter.

Moving further into abstraction, Zebra (2017) and Veludo (2014) overlay geometric configurations suggestive of semiabstract lattices, fences or perforated scales, signalling a subtle distinction between foreground, background and that which passes through the gaps. In these works, densely packed prisms tile the canvas, alluding to a construction among the vagrant networks and scattered, disintegrating forms that populate Rheingantz's landscapes. In Vavale (2020), for instance, the artist saturates the canvas surface with a blue wash that eclipses the geometric patterning in the composition's central division. Little pileups of paint suggest aggregated life while glyphic elements, writ small, imply a nascent diagramming of energies within this preternatural ground. Houses, trees and shrubbery are submerged in the wake of this blue wash, evoking a prescient image that bears eerie resemblance to the elemental forces at play in our current climate crisis. Through this interplay of geometric repetition, urban detailing and resolute natural terrain, Rheingantz's dystopic visions embody the dichotomies inherent within Latin America's social relations, industrialisation and sublime natural world – materialising not only as visual accounts of the painting process but the movement of the wider cultural, political and ecological landscape. During the creation of Kalimba (2018) – a painting that amalgamates arid desert land with an eruption of spontaneous gestural markings and colour – the artist sought solace in the painting's process, amid the country's turbulent 2018 general election. 'During that period, I worked on several paintings which featured muddied fountains representing the corruption and darkness of the political explosion occurring throughout Brazil at the time.'

In Rheingantz's 2022 exhibition, titled 'Sedimentar', the artist's characteristic dissolution and dispersal of detail prompted explorations into new mediums. Collaborating with her mother and local artisan Jorge Francisco Soto to create embroidered canvases and woven tapestries, in compositions such as Matutu (2021) and Uma Passadinha (2018), Rheingantz's distinctive brushstrokes are transmuted into embroidery stitches, weaving gossamer-like botanical motifs and cartographic contours that trace rural fixtures such as fences and stiles. This fusion of techniques gives rise to an intriguing hybridity, deconstructing the gestures of the paintings into rhythmic and iterative stitchwork. Beyond this, the exhibition's title, which translates to 'sedimentary', intimates an essential component of the artist's body of work: the deposition of solid materials from a state of suspension in vapour or liquid. Rastro (2022), for instance, a painting of mural-like proportions, depicts small forms of matter rising from the canvas bed, resembling deposits of mineral quartz as they ionise and dissolve in the landscape's liquid atmosphere.

The expansive, weightless energy of Rheingantz's work bears semblance to American artist Cy Twombly, with his barren backdrops and unmoored gestural markings, as they do to the landscapes of Brazilian painter Alberto da Veiga Guignard, which substantiate a bird's-eye viewpoint, compressing sweeping vistas into distorted horizons. In Rheingantz's paintings, information is distilled, reconstituted and crystallised, capturing moments of appearance in visceral, unresolved forms which dissolve and resurface with the movement of the eye.

Marina Rheingantz (b.1983 Araraquara, Brazil) lives and works in São Paulo, Brazil. Selected solo exhibitions include FRAC Auvergne, Clermont-Ferrand, France (2021); Nichido Contemporary Art, Tokyo (2016); Independent Projects, New York (2014); Centro Cultural São Paulo (2012); and Centro Universitário Maria Antonia USP, São Paulo (2011). Selected group exhibitions include Museum de Fundatie, Zwolle, Netherlands (2023); Kunsthal KAdE, Amersfoort, Netherlands (2022); Museu de Arte do Rio, Rio de Janeiro, Brazil (2020); Museum Dhondt-Dhaenens, Deurle, Belgium (2018); Estação Pinacoteca, São Paulo (2018); LITEXPO, Vilnius, Lithuania (2017); Kunsthal KAdE, Amersfoort, Netherlands (2016); Projeto Piauí, Pivô, São Paulo (2016); The Rubell Family Collection/Contemporary Arts Foundation, Miami, Florida (2016); Museu de Arte Moderna do Rio de Janeiro, Brazil (2015); Contemporary Arts Foundation, Miami, Florida (2015); and The Museum of Fine Arts, Gifu, Japan (2015). Her work is held in international collections including Museu Serralves, Porto, Portugal; Taguchi Art Collection, Tokyo; Pinacoteca do Estado de São Paulo; MAM Rio, Rio de Janeiro; Inhotim, Brumadinho, Brazil; Pinault Collection, Paris; and Itaú Cultural, São Paulo.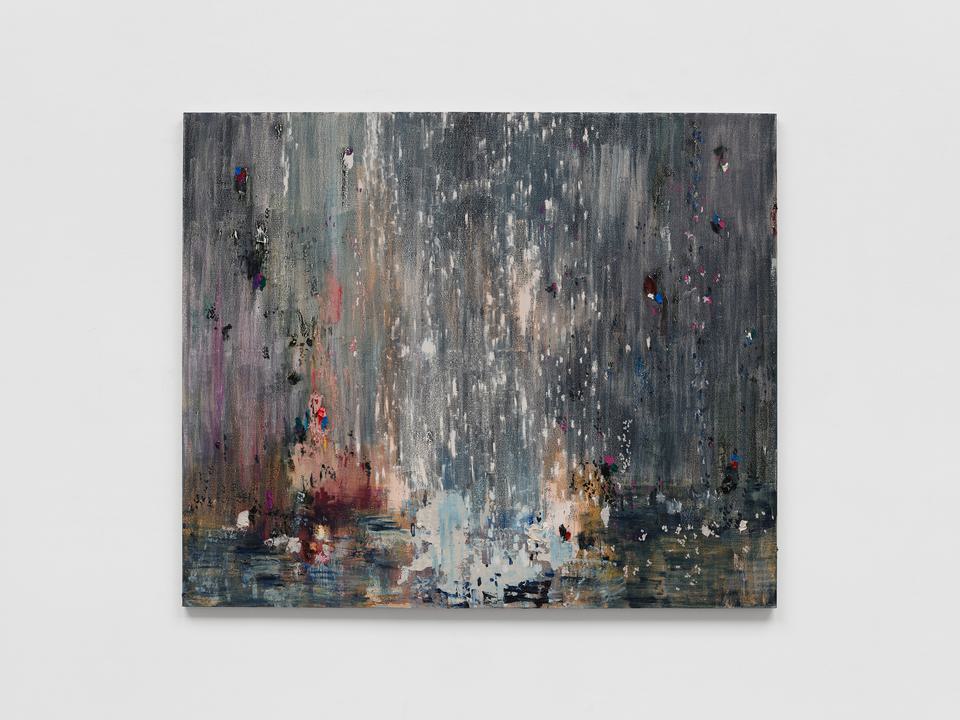 2023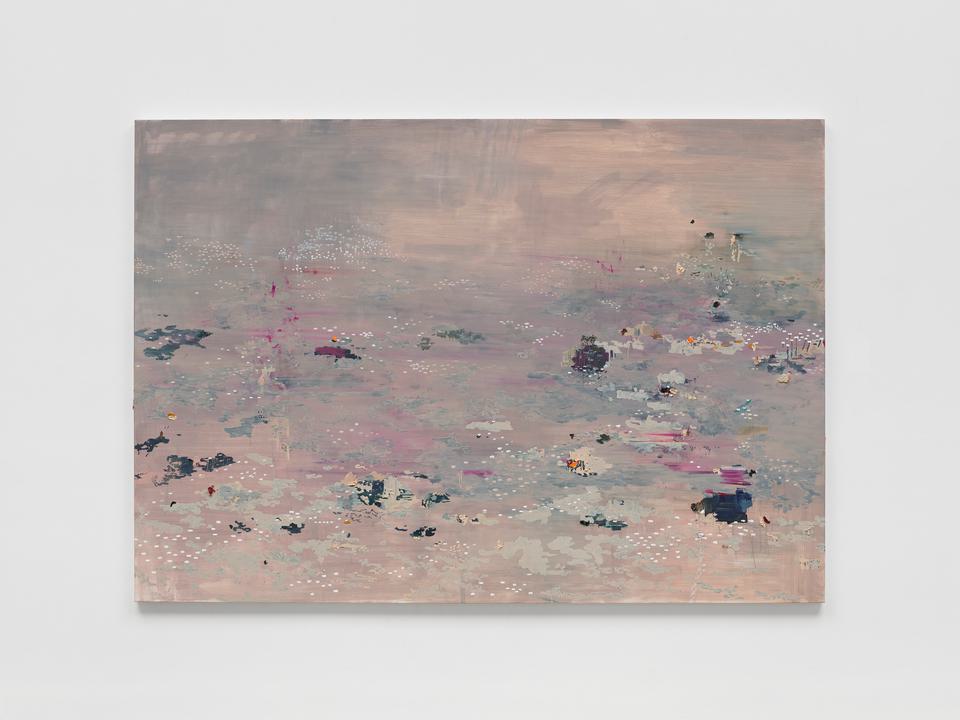 2022
2022
---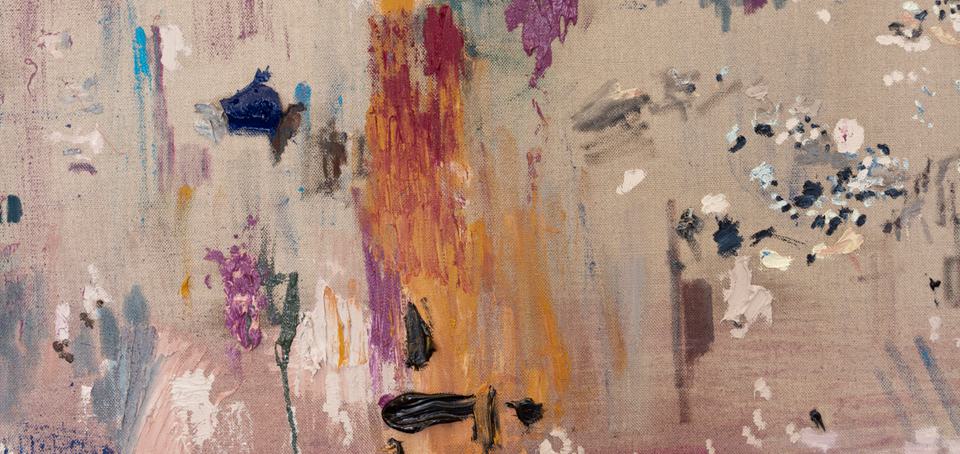 Contact us about available Marina Rheingantz works
Enquire
---
---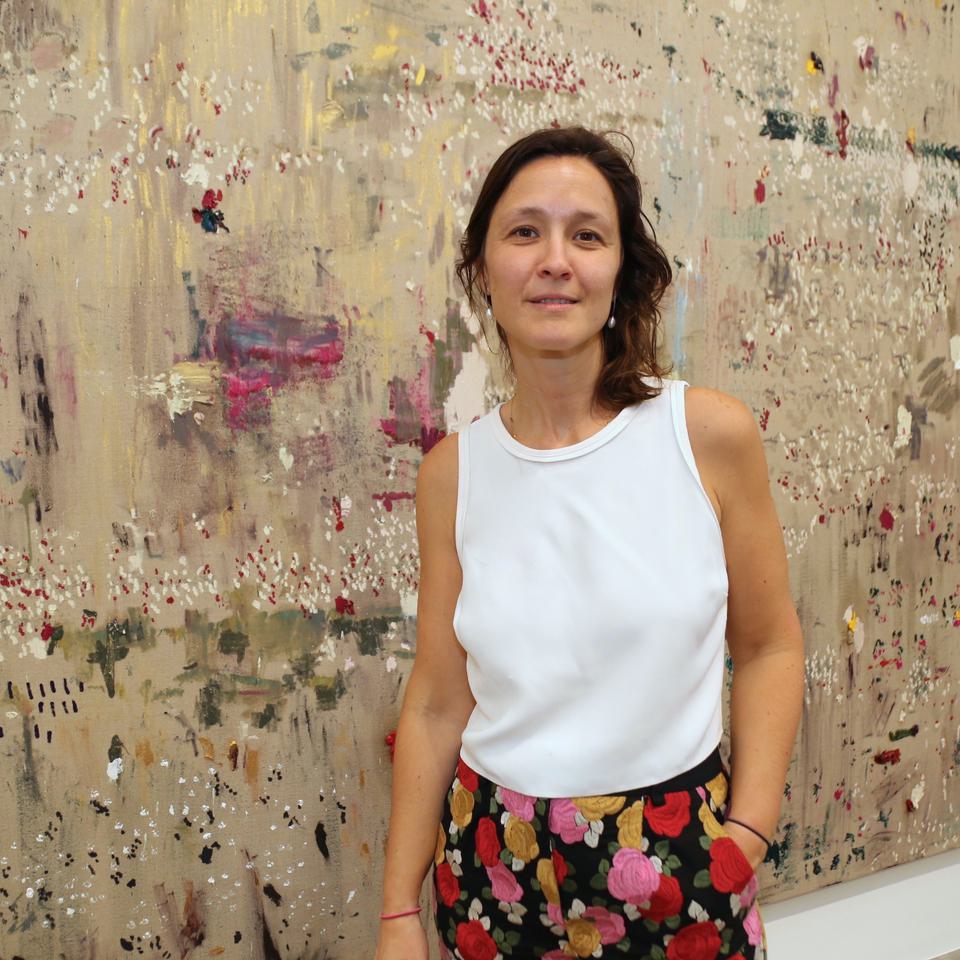 ---