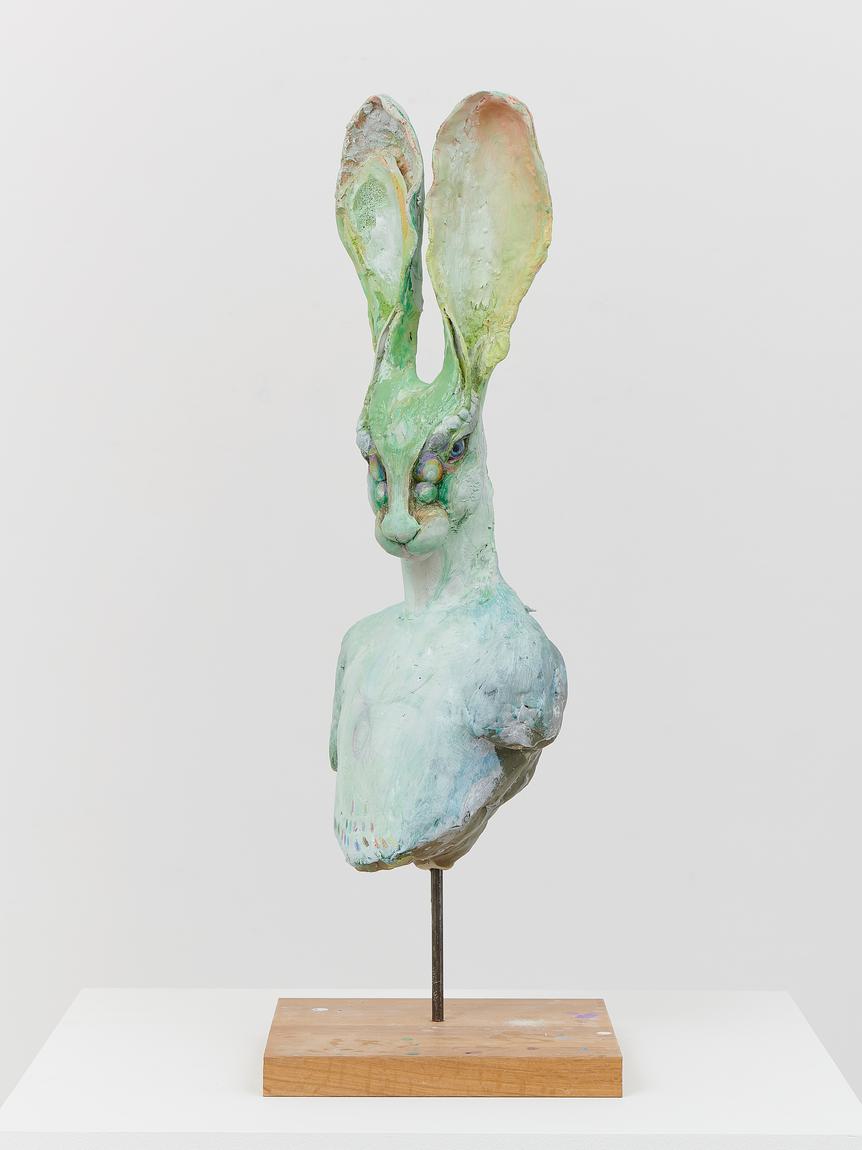 David Altmejd
Lives and works in Los Angeles


B. 1974
David Altmejd's work is a unique and heady mix of science and magic, science fiction and gothic romanticism: a post-apocalyptic vision which is at the same time essentially optimistic, containing as it always does the potential for regeneration, evolution and invention.
'A perfect object for me', the artist has said, 'is something that is extremely seductive and extremely repulsive at the same time' − decay exists in balance with regeneration, the exquisite in tandem with the grotesque. Altmejd's sculpted heads provoke that shiver of the uncanny which lifelike sculpture tends to induce, but skilfully realistic features are interspersed with crude expressionism, gobbets of raw matter or hanks of fur. They have a hallucinatory quality − vivid and startling. One head might sprout another, inverted, so that they share a pair of eyes; another may feature a face split into a trio of profiles and half-a-dozen eyes, as if refracted by a kaleidoscope. In others the faces are gone, as if they have been scooped out, but the gaping wounds reveal cavities of dazzling crystal or the insides of a hollowed-out fruit, thereby collapsing the categories of animal, vegetable and mineral. There is an immediate sensuality in the artist's juxtaposition of finely-wrought realism with crude gesture, and the proximity of crystals or delicate gold chains with fur and abject matter suggesting ever-present decay.

Altmejd has always sought to absolve his conscious mind from the responsibility of creation, instead attributing his sculptures with their own agency. The crystals he often uses are, in the sculptor's lexicon, an energy source with which the works are charged. However, the sculpted heads that have been his focus in recent years, can also be seen as proxies for the artist − such is the case with his most recent group of works based on the hare. Informed by the Jungian archetype of the Trickster, for Altmejd this figure becomes the mercurial catalyst for transformation, messenger from the subconscious, freeing his imagination and spurring it to wilder transformations.

Counterbalancing an aesthetic of profusion is the sculptural impulse to convey containment and order, evinced in gridded forms and orthogonal mirrored structures recalling Sol Lewitt or Lucas Samaras. Some of Altmejd's best-known works are his vast, labyrinthine vitrines built of Plexiglas, and often with mirrored elements; take, for example, The University 2 (2004), The Flux and the Puddle (2014), or The Vibrating Man: The Fractured Prism (2019). They play on the aesthetics of design and display as well as minimalism, but these structures are not simply a means to contain or protect the elements housed within. Rather, the entire structure is an organism or a machine, making visible the processes of growth and decay, generation and destruction that take place inside it. Movement is frozen, but sculptural elements are animated through repetition and incremental change, like the stuttering frames of stop-motion film.

Altmejd described himself early in his career as a 'process artist'. His works not only reveal the process of their making but suggest that those processes have simply been paused in their unfolding. His monochrome relief panels are austere in comparison to the heads, focusing our attention on the plaster-like material and the actions wrought on it − where it has fallen in wet splats; where a brittle, chalky surface is scratched or fractured; where hands have gouged and clawed. Hands themselves, in cast form, appear and multiply in some of the sculptures, fostering the illusion that the works create themselves. Monumental bronze figures, such as the 'Bodybuilders' and the 'Watchers', are similarly engaged in their own making or unmaking, sprouting hands that clutch and mould the very substance of their bodies.

David Altmejd was born in Montreal in 1974 and lives and works in Los Angeles. He studied at the University of Québec in Montréal and graduated with an MFA from Columbia University, New York in 2001. His numerous international exhibitions include a major survey exhibition 'Flux', which travelled from Musée d'Art Moderne de la Ville de Paris to MUDAM in Luxembourg and the Musée d'Art Contemporain de Montréal (2014–15). In 2007, he represented Canada at the 52nd Venice Biennale with his installation The Index, and has also been included in the 13th Kaunas Biennial, Lithuania (2021); the Liverpool Biennial, UK (2008); the Whitney Biennial, New York (2004) and the 8th Istanbul Biennial (2003).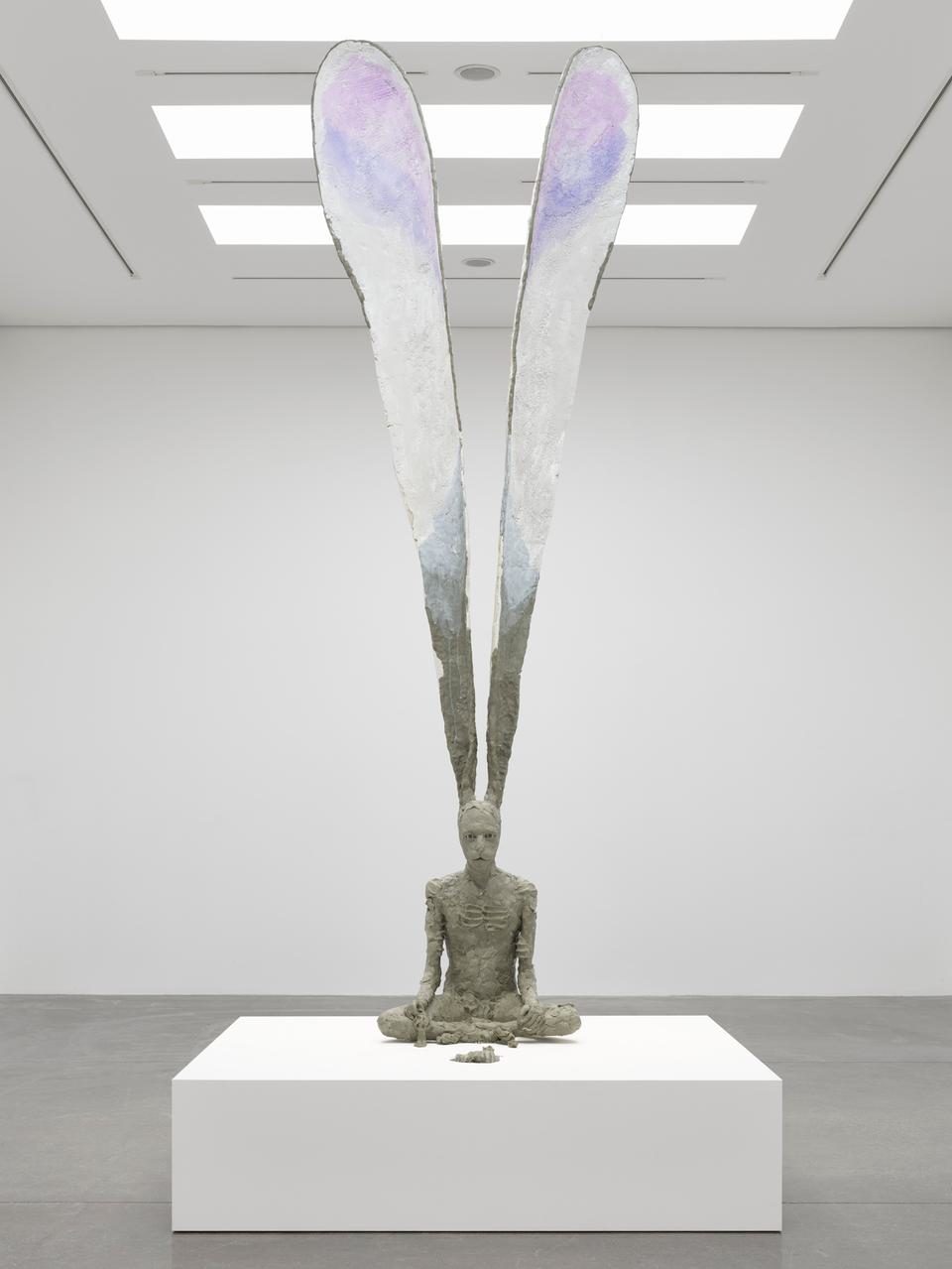 2022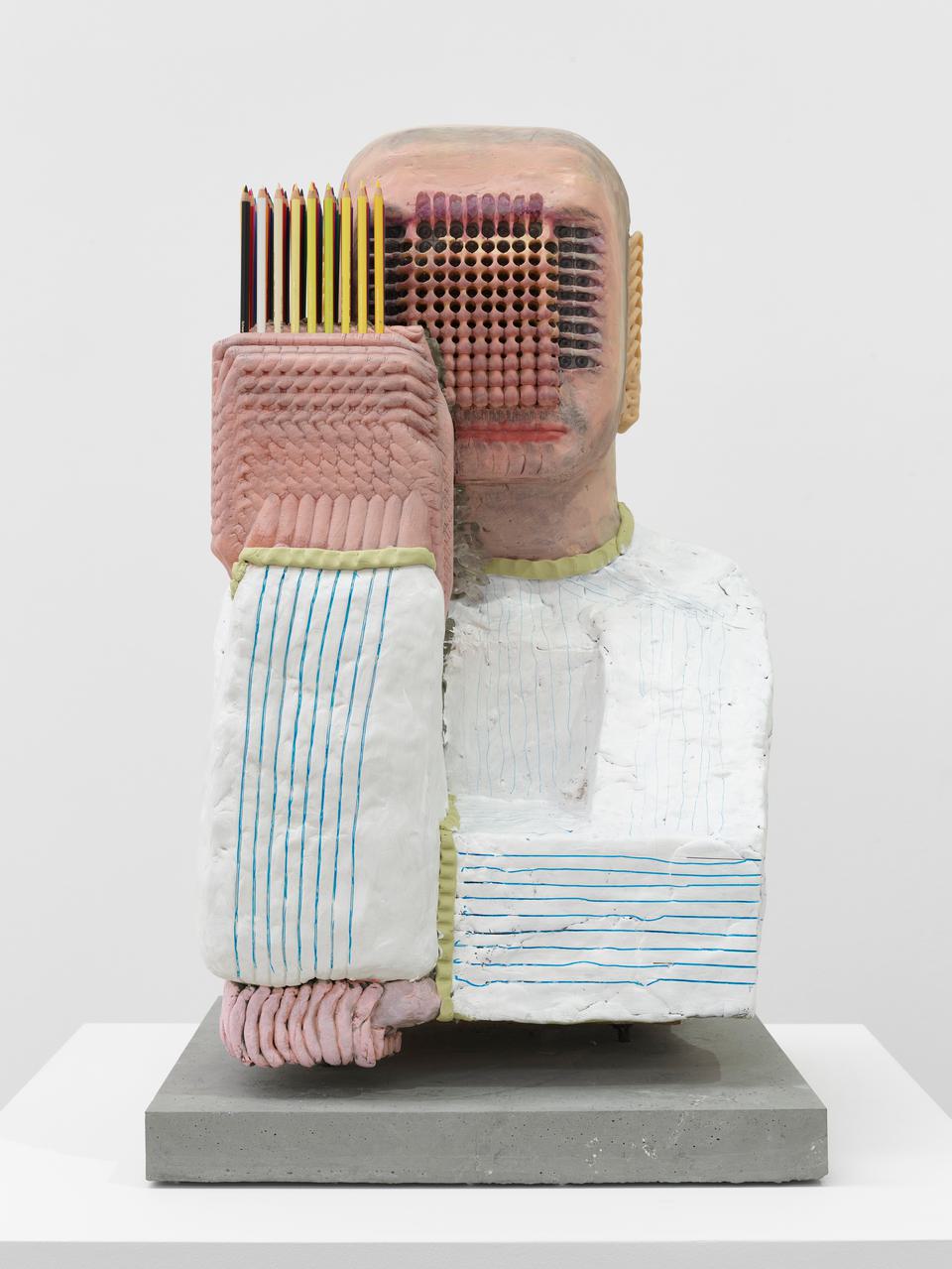 2022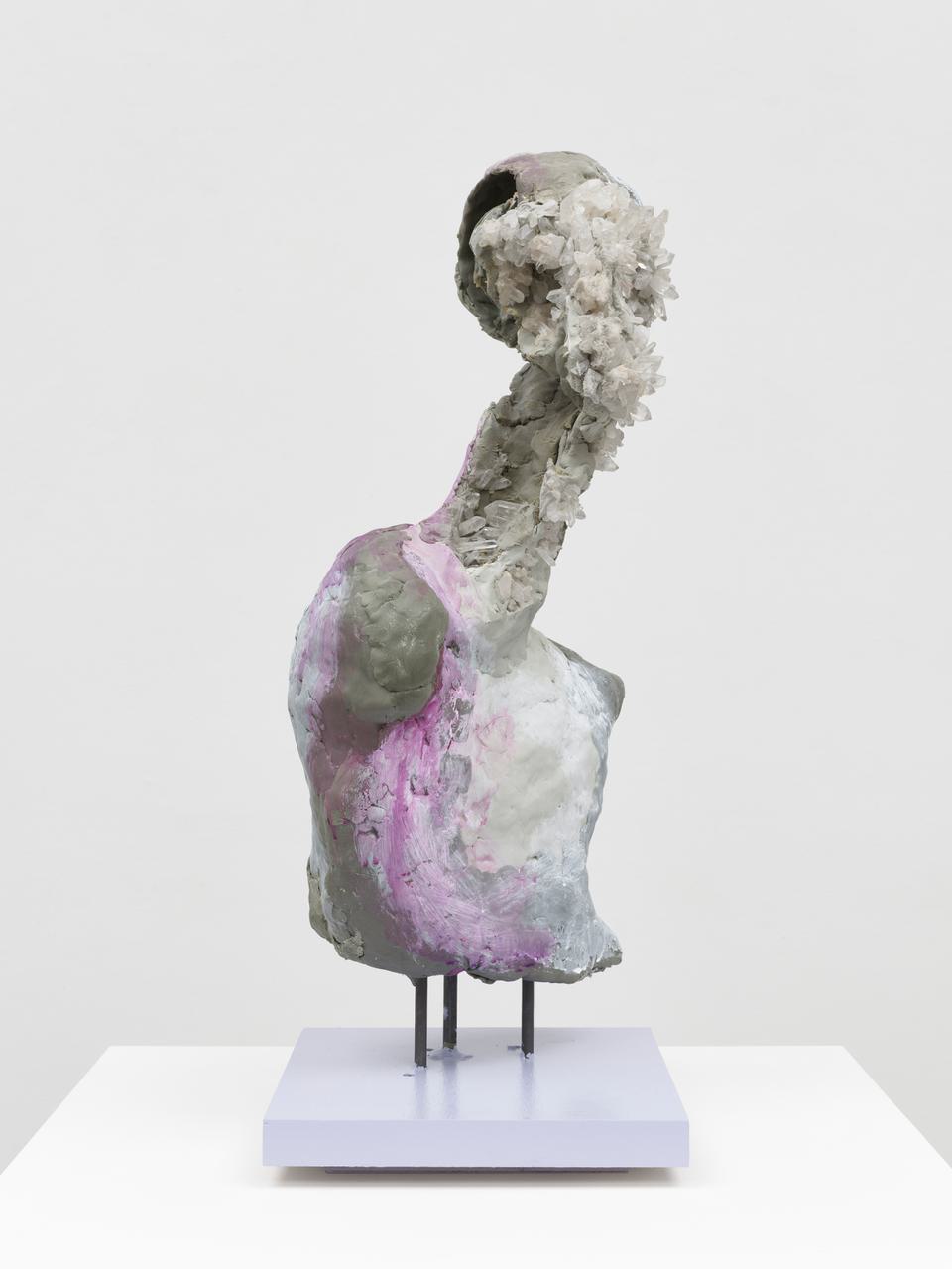 2022
---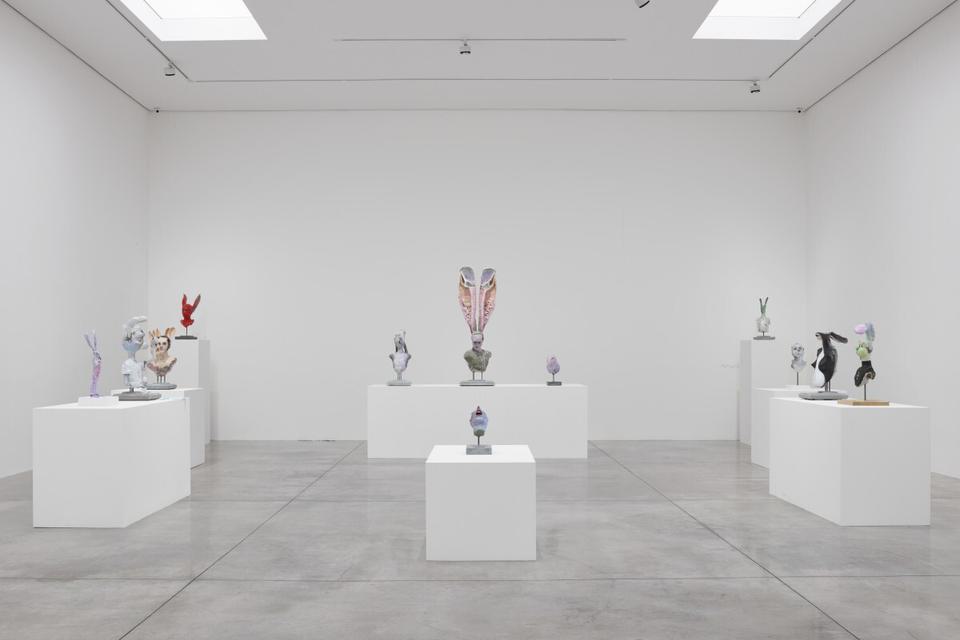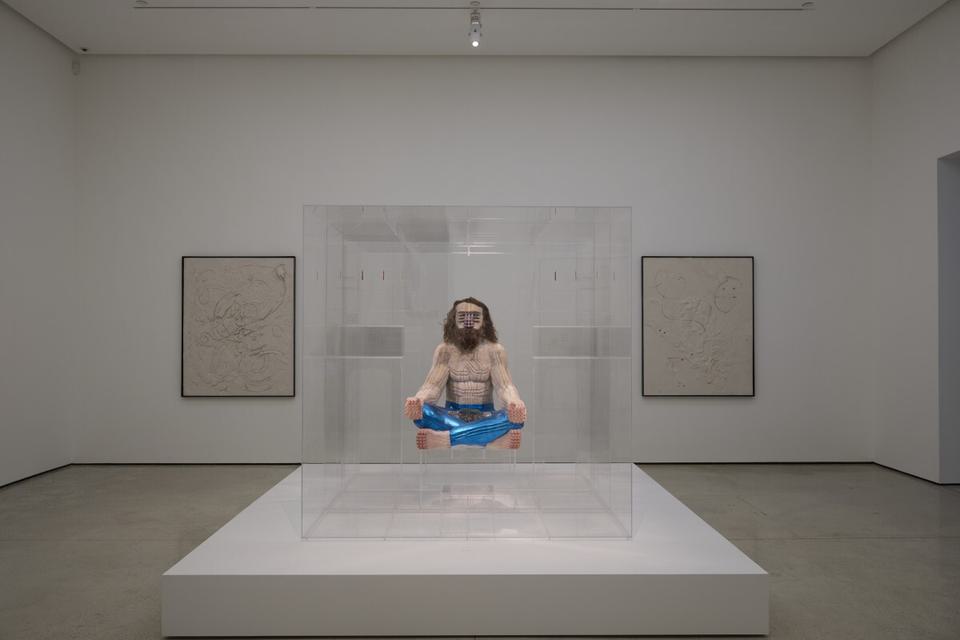 ---
In the Gallery
David Altmejd
On the occasion of David Altmejd's exhibition at White Cube Mason's Yard (2022 – 2023), the artist shares his strategies for generating energy within his sculptures, bestowing them with their own intelligence and multifaceted personality.

---