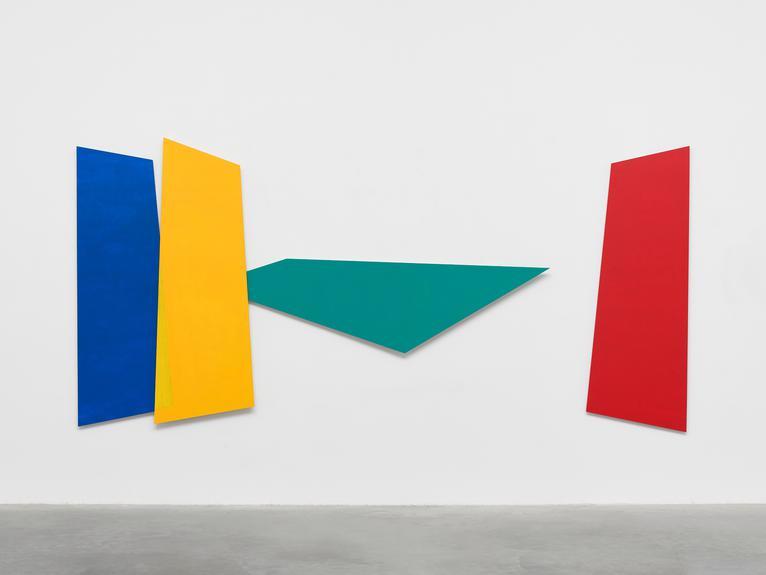 Dóra Maurer
Lives and works in Budapest
B. 1937

In her conceptual and multi-disciplinary practice, Dóra Maurer conducts formal investigations that test the boundaries of compositional logic and re-imagine geometric abstraction. In so doing, her work brings to the fore themes of change and displacement, acting as a means of process-based experimentation.
Born in Budapest in 1937, Maurer first trained there as a graphic artist during the late 1950s, before settling between Vienna and Budapest following her marriage to the Austro-Hungarian artist and architect Tibor Gáyor in 1967. A prominent figure in the Hungarian neo-avant-garde scene, Maurer was, unusually for the time, able to work both inside and outside of Vienna due to Gáyor's dual citizenship. This unique position, poised between 'East' and 'West', enabled her to develop a 'self-made system' that, over the past fifty years, she has continually renewed: 'I was interested neither in conceptual art itself, nor in its established rules. The heuristic experience of movement and change became the basis of my mode of survival in the late '60s, both from a personal and artistic standpoint'.

Maurer's early work, created during the 1970s – a key period in her career – included black and white photography, structural film and process-based drawing, often featuring incremental change through repetition and minimal visual means. In the photographic series 'Reversible and Changeable Phases of Movements' (1972), for example, simple actions such as throwing and catching a ball, making hand signs or different facial expressions, are played out cinematically across a series of images presented in grid formation. Seriality runs throughout Maurer's work, appearing as early as 1968–70 with 'Displacements' and later in the '4 out of 5' series (1976–79), 'Hidden Structures' (1977–80) and the 'Square versus Rectangle' photograms (1979). A key work from this period entitled Seven Turns (1977–78) uses similar methods to enact a visual and cognitive exercise, wherein the artist holds a piece of blank paper in front of her face turned at a 45-degree angle, photographs it, and then repeats the process seven times with each subsequent image. Resulting in a kaleidoscopic image, the final work registers both pictorial transformation and photographic memory through one simple, performative gesture.

In her colourful, abstract painting, Maurer uses shaped supports to emphasise the interplay between internal and external spatial factors, and infer the mathematical concept of a 'magic square': a form enclosing a consistent volume, which can be multiplied and used as the basis for a composition. This idea is made manifest in one of her most celebrated works Quasi-Bild (1983), a permanent wall mural painted into a vaulted room at Schloss Buchberg am Kamp in Austria. While the Buchberg installation marked the beginning of a move into painting, Maurer asserts that it was in fact her early filmmaking that led her to explore the relationship between colour and light, a subject that continues to guide her practice to this day. Resulting from Maurer's fascination with the effects of colour and superimposition, the artist's paintings possess a distinct, sculptural plasticity, appearing to intersect in space, while in fact existing on a single plane.

In the 'Overlapping' series, two squares of solid colour are crossed and distorted to appear curved or foreshortened, while in the 'Quod Libet' series, rectilinear forms in multiple colours are overlaid and set at an angle to create a dramatic, three-dimensional effect. More recently, in the 'IXEK' series – the title of which is the Hungarian plural for the letter 'x' – Maurer uses two or three fields of intersecting colour, to visually summon the shape of the Latin character. Working with the limits of human perception, its laws, tenets, and predisposition to colour, Maurer's paintings pose visual puzzles and predilections that appear in constant flux. As the artist attests: 'I make experiments, I change methods without restraint, and I think in formal oppositions.'

Dóra Maurer studied at the Hungarian Academy of Fine Arts between 1955 and 1961. In addition to being widely regarded as one of the most important members of the Hungarian neo-avant-garde, Maurer also worked as a professor at the Faculty of Fine Arts in Budapest and, throughout her career, has been a keen supporter of young artists. Maurer has exhibited extensively, most recently at Kunsthalle Bielefeld, Germany (2022); Haus Konstruktiv, Zürich (2021); Tate Modern, London (2019); Museum of Modern Art, New York (2015, 1985); Whitechapel Gallery, London (2015); Museum Ritter, Germany (2014); The Museum of Fine Arts, Houston, Texas (2014); 12th International Biennial, Istanbul (2012); Ludwig Museum, Budapest (2012, 2008, 1997); and Centre Pompidou, Paris (2010). Her work is held in collections across the world, including Museum of Modern Art, New York; Tate Modern, London; Art Institute of Chicago; Hungarian National Gallery, Budapest; Neue Nationalgalerie, Berlin; and Victoria & Albert Museum, London.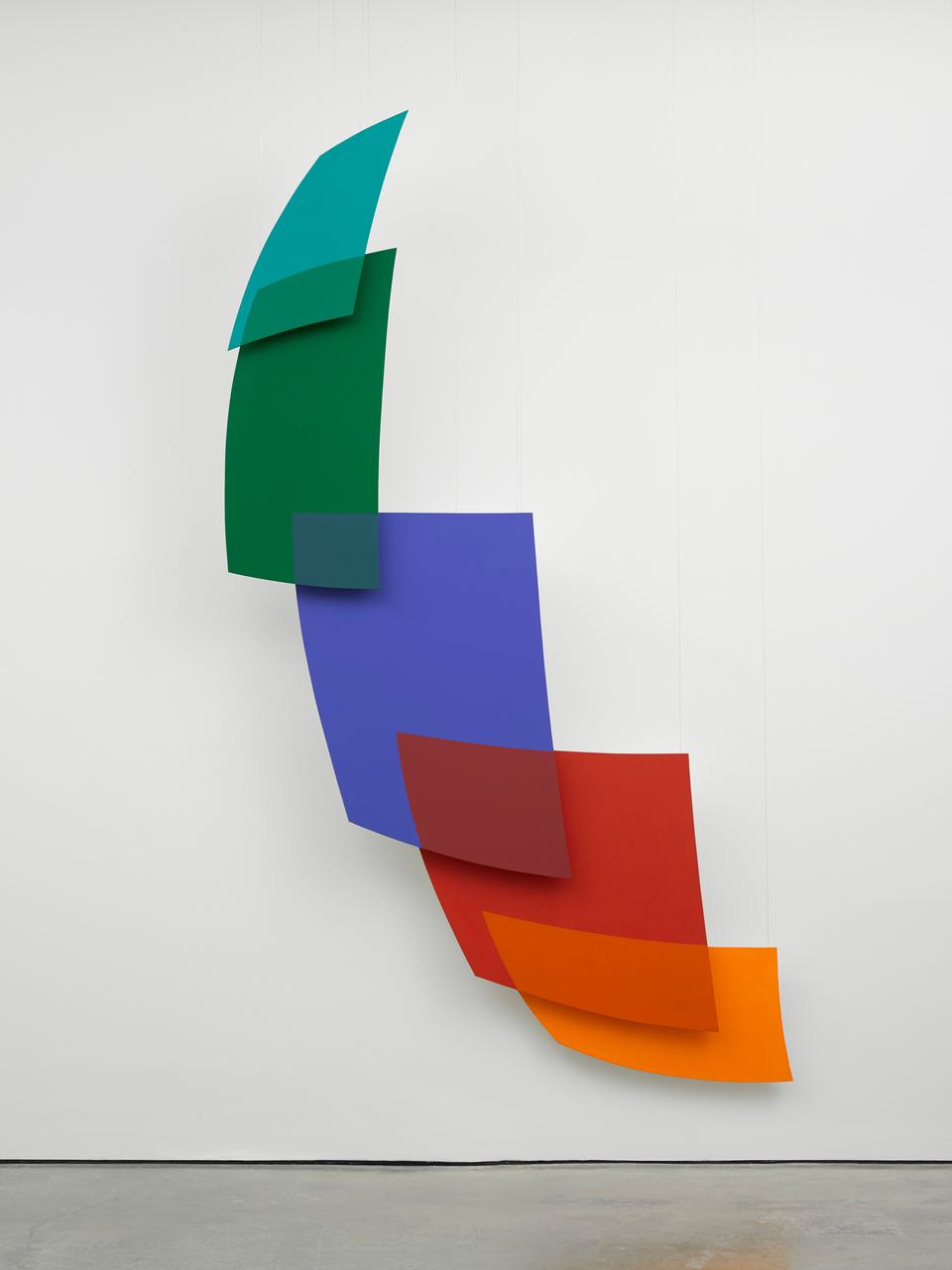 2009-2010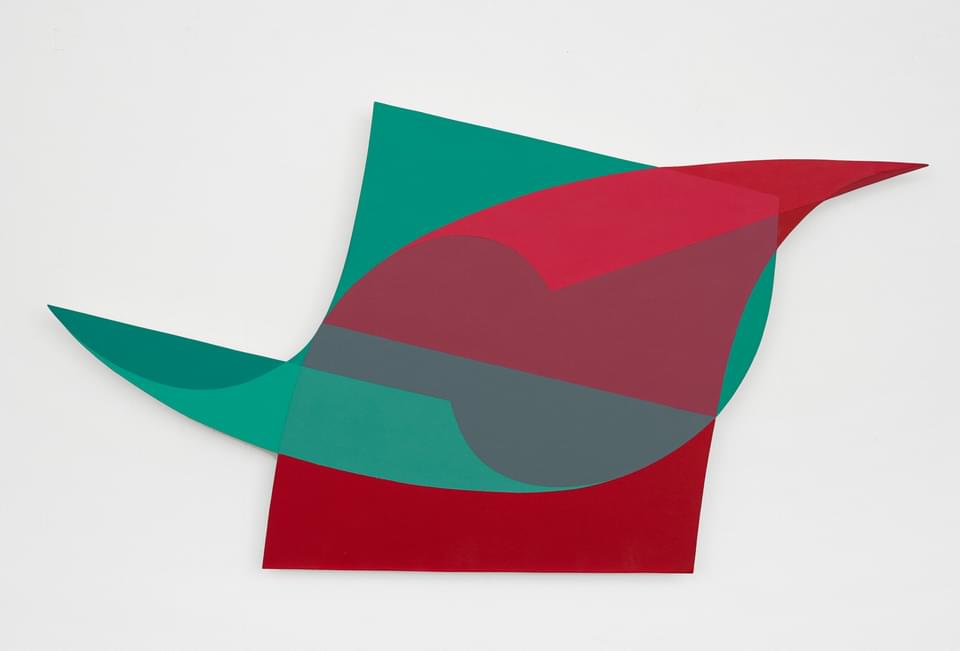 2011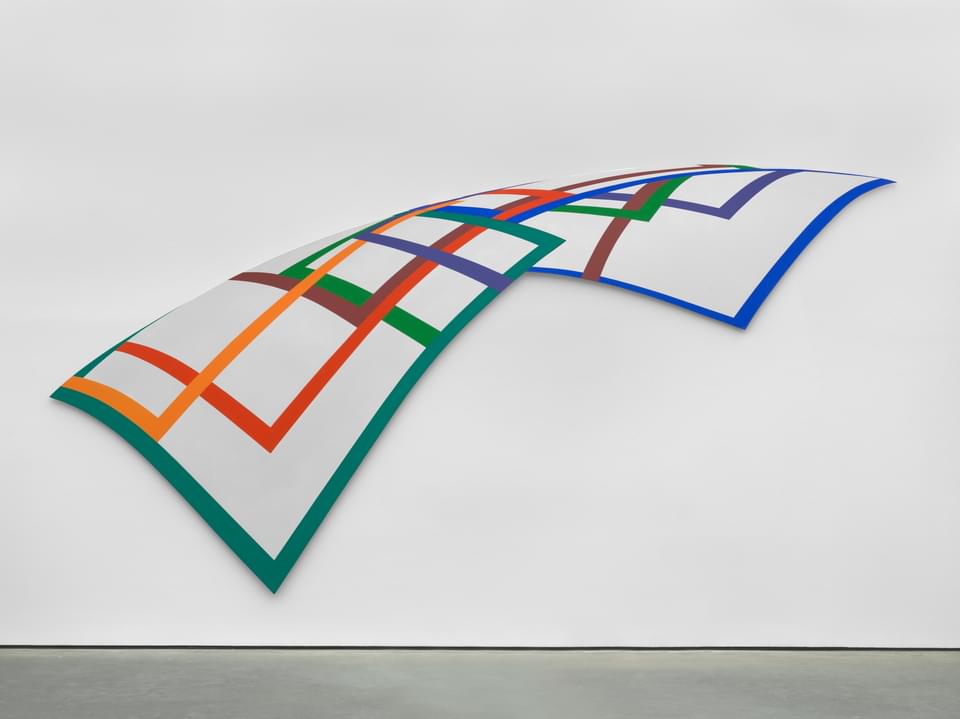 1999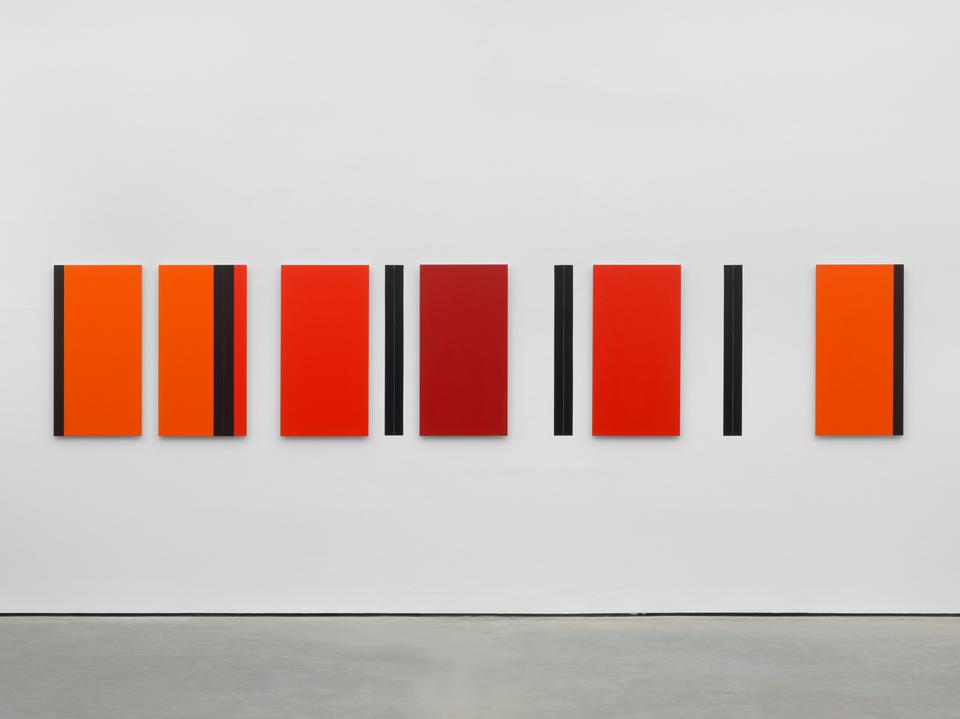 1979
---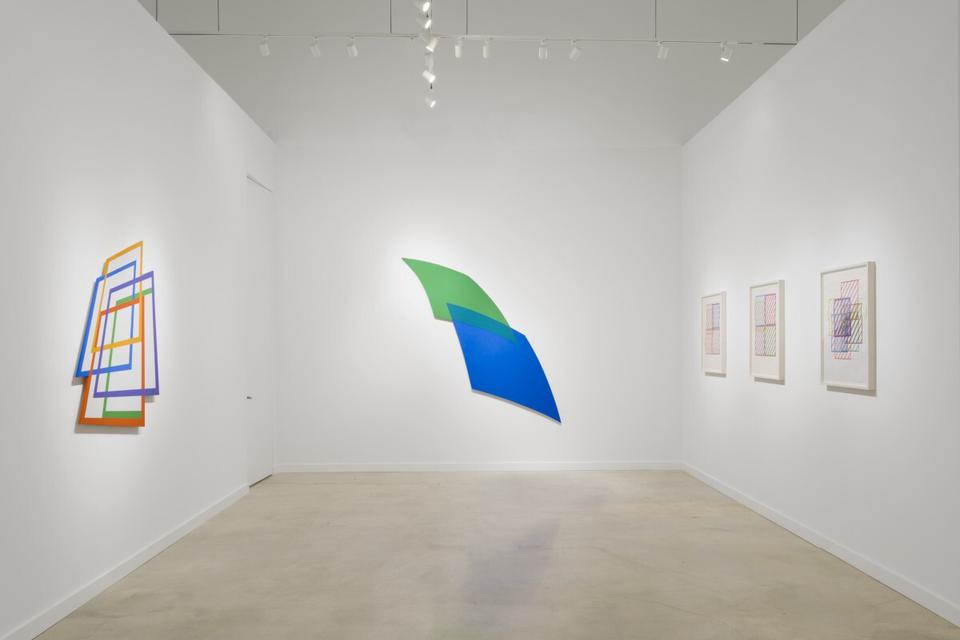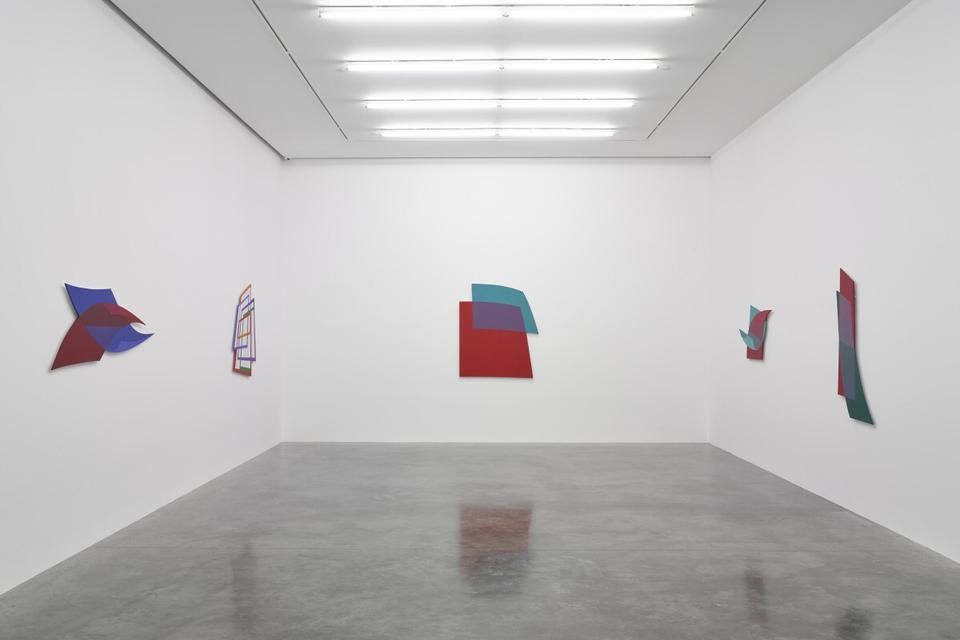 ---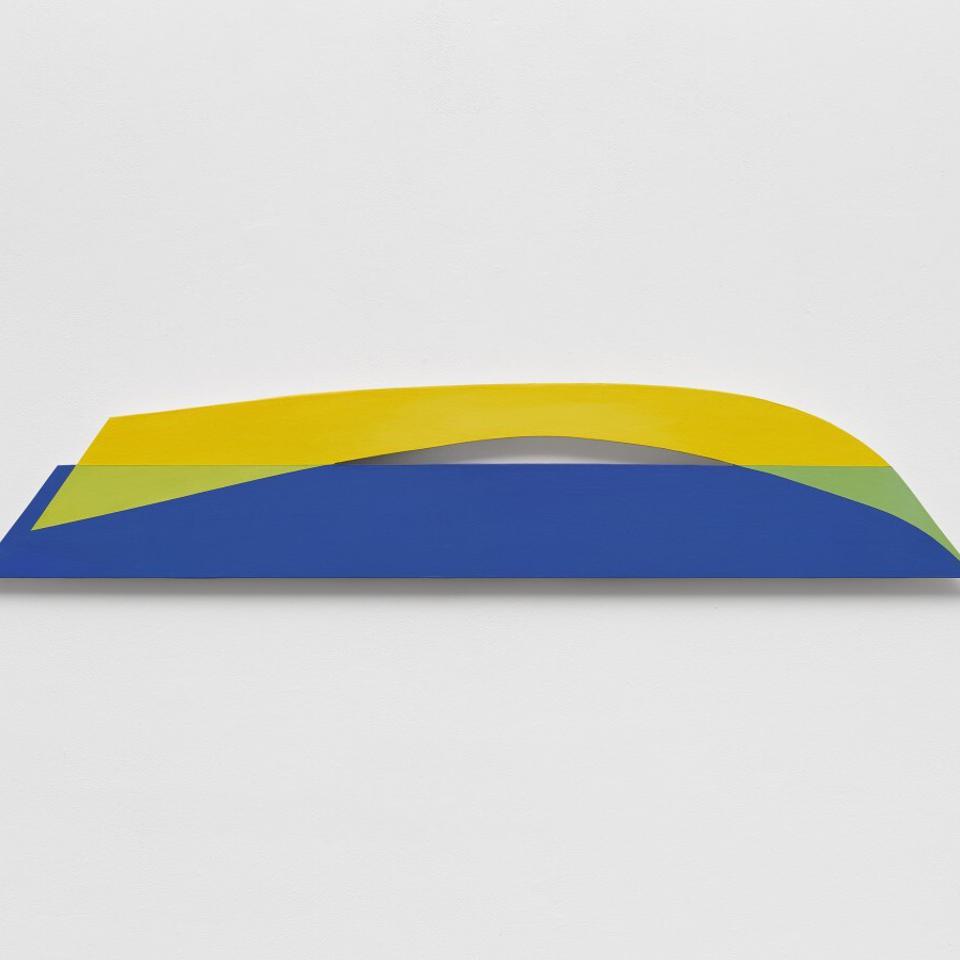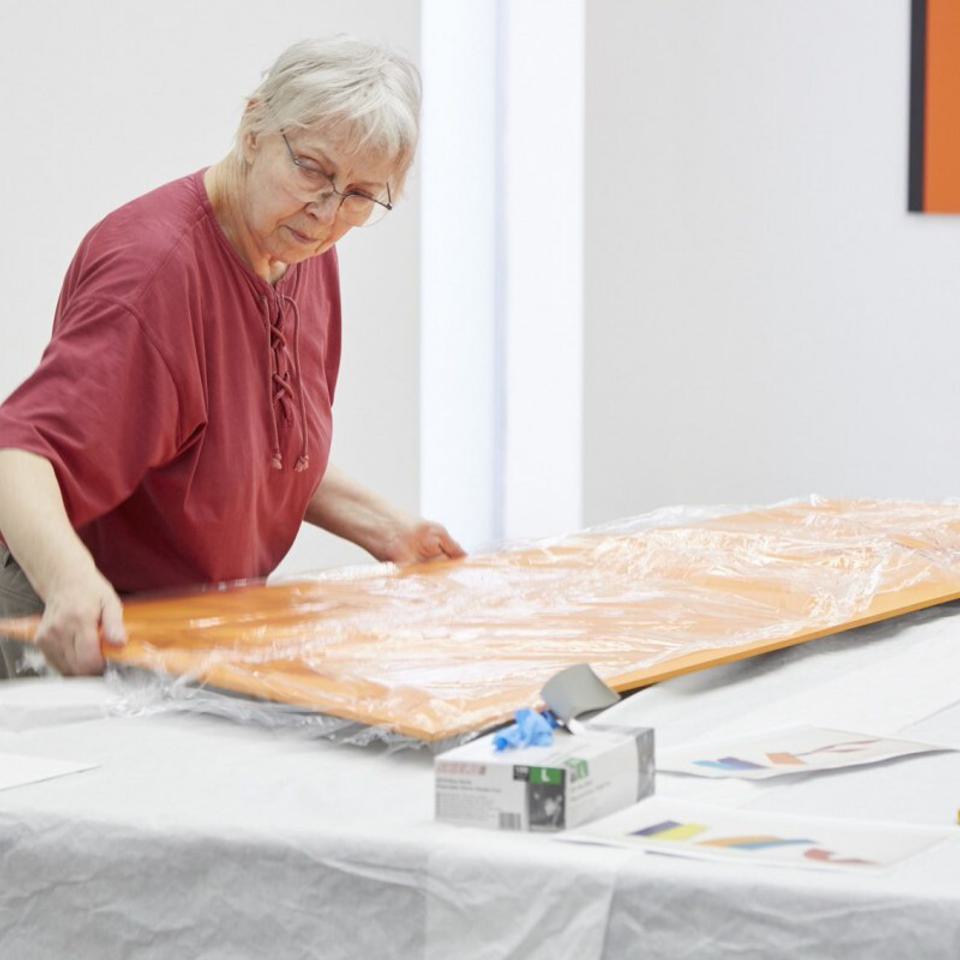 10 June - 12 September 2021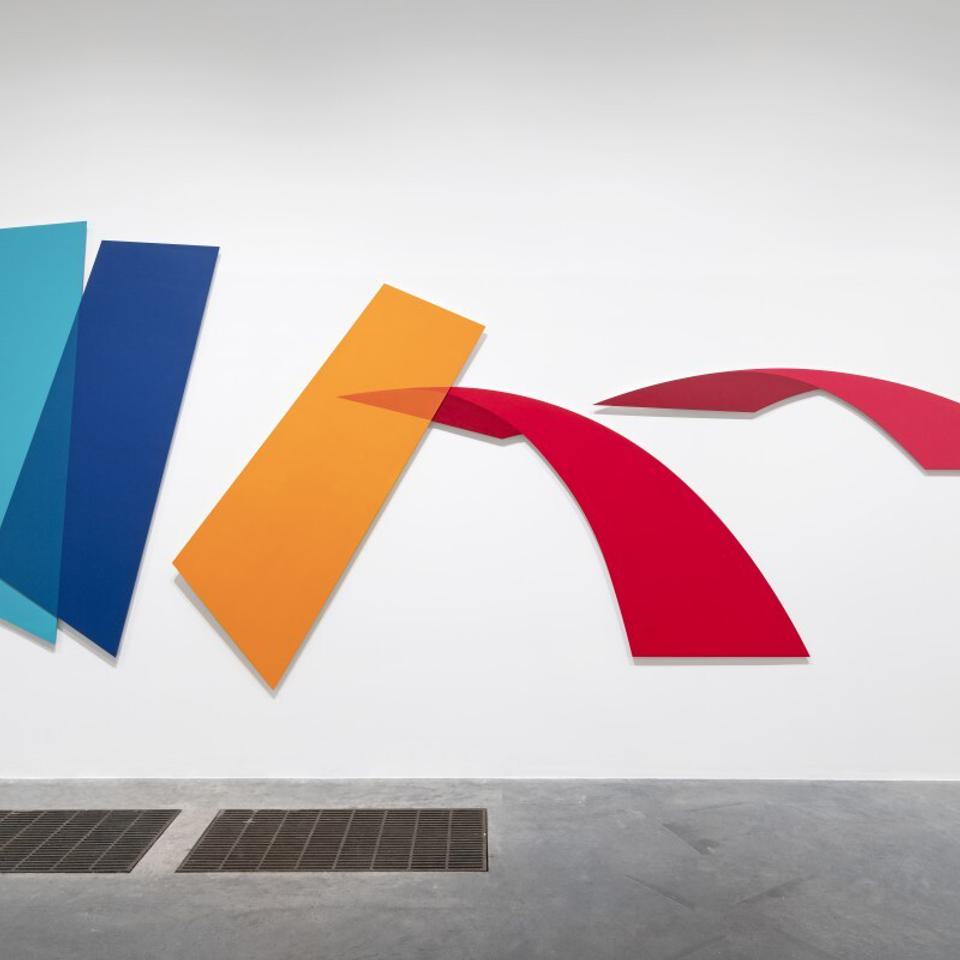 5 August 2019 - 24 January 2021
---
Conversations
Dóra Maurer with Katharine Kostyál
Dóra discusses the development of her paintings, their link with her conceptual film practice and the role of colour in her 2019 exhibition at White Cube Bermondsey with Katharine Kostyál.

In the Gallery
Dóra Maurer on '6 out of 5'
Katharine Kostyál explores Dóra Maurer's 2016 exhibition at White Cube Mason's Yard, focusing on the artist's recent practice and her exploration of measurement and mathematics.
Conversations
Dóra Maurer with Katharine Kostyál
Dóra discusses the development of her paintings, their link with her conceptual film practice and the role of colour in her 2019 exhibition at White Cube Bermondsey with Katharine Kostyál.
---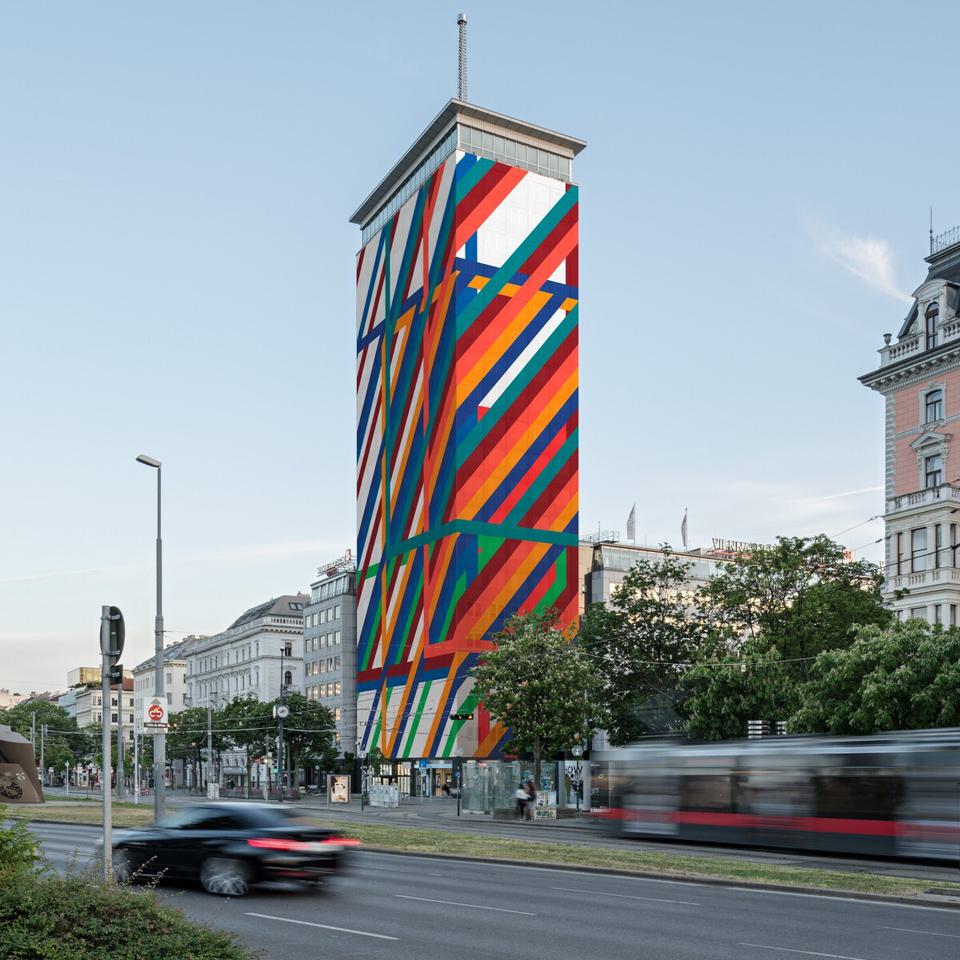 ---